Archive for March, 2021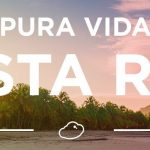 What is it about Costa Rica that you don't feel anywhere else? 
We all know that Costa Rica is blessed by a stunning coastline, lush and varied countryside and warming sunshine year round.  We have all heard that Costa Rica is the Happiest place on Earth. But what makes you feel different when you cross in to the Pura Vida land – why is it different from any other sunkissed nation?