Costa Rica Real Estate Market Update
Costa Rica Real Estate Market Update
May 5th, 2015
Well, it is time again for that boring Costa Rica Real Estate Market Update. If you only visit my site and subscribe to my Newsletters so you can live vicariously through my adventures of white water rafting, consummation of alcoholic beverages and chasing beautiful women, then just go ahead and delete this article now. Those of you interested in the real estate side of my life; please read on.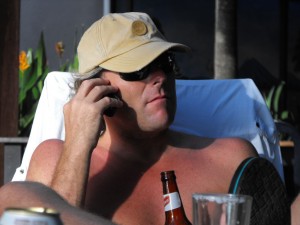 We have been very busy the first quarter of 2015. More and more North Americans have come out of this recession with a renewed interest in living, working and retiring in a more relaxed, tropical environment. You cannot turn on the news without seeing images of police brutality and riots in the streets, beheadings in the Middle East and talk of a Nuclear Iran, oil prices plummeting and destructive acts of Mother Nature. With record cold winters up North, droughts in the west and the economy still very stagnant in much of the USA, people are realizing that living in Costa Rica has many advantages.
Tourism and airport entries are at an all-time high, as many foreigners are visiting this amazing country for the very first time. Some of these people contact a professional and start their search for a little piece of paradise. Vacation rentals are booming, giving many buyers a feeling of confidence, as they invest in the real estate sector of Costa Rica. Most of the FIRE SALES are gone, and we are running out of inventory. This is fueling a surge of sales, as people are feeling the fear of losing out. The target market of $200 -400k is almost completely dried up, and ocean view homes in the half million dollar range are dwindling very fast as well. This is causing many to consider purchasing a buildable lot instead, and we are seeing a tremendous amount of new construction; more than at any time since prior to the 2008 crash. At one time, a buyer had dozens maybe even one hundred potential lots to pick from that were "priced to sell." This market as well is starting to shrink, leaving people with fewer options than before. I cannot begin to tell you how many clients have been in my car for the second or third time in the same amount of years, who comment that very little is left on the market from their previous trip. So they step up their game, and make an offer.
Many new direct flights into Liberia announced for this coming high season – Southwest Airlines is adding direct flights from Houston and Baltimore and Alaska Airlines from Los Angeles – New Direct Flights into Liberia
The decline of the Canadian dollar has unfortunately forced some of those buyers to reassess their purchase power, but it has not translated necessarily into a lower volume of sales; just lower purchase prices. People that had a $200k budget are just now focusing on properties under $150,000, and so on up the price point ladder. Most Canadians are realizing that their dollar will be devalued for at least the next 2 – 3 years, from what all the experts are saying. Since prices here will ultimately go up 10% to 20% or more during that time, my Canadian buyers are realizing it is better to bite the bullet now, than hope to find a discounted house in 2018. And again, the increase in the price tag is not as big of a concern as the lack of choices at that particular price point.
Costa Rica continues to invest in upgrading their infrastructure, from the new Pan American highway to state of the art internet and telecommunications and more large companies are relocating their headquarters to this country, creating a multitude of jobs and opportunities. Many of these executives are purchasing homes and condos as well. I would encourage all of my clients, that if you are thinking about making the leap and investing in paradise, I would do it sooner than later, as we are slowly seeing the climate change from a Buyer's to a Seller's market.
Hope to see you down here soon.
Pura Vida.
Below are some of my Exclusive Listings; please take some time to scroll through. If you would like more information, just drop me a line.
Michael D Simons
Co Owner/BrokerRE/MAX Tres Amigos/Prestige Ocean Properties/Ocean VillageEmail 
Michael@tanktopsflipflops.com
www.remax-tresamigos-cr.com
www.prestigecostaricaproperties.com
www.remax-oceanvillage-cr.com
Office 011-506-2672-4100Cell    011-506-8812-2242 
        CONDOS
Pacifico C 103

2 Bed, 2 Bath, Furnished, Terrace

Playas del Coco

SOLD

Click for Property Details
Pacifico C406

Ocean View, 2 Bed, 2 Bath, Furnished

Playas del Coco

SOLD

Click for Property Details
Pacifico L1103

1 Bedroom, Fully Furnished with Huge Terrace

Playas del Coco

$179,000

Click for Property Details
Pacifico L 1108

1 Bed, 1 Bath, Huge Terrace Furnished

Playas del Coco

SOLD

Click for Property Details
        HOMES
Villas Sol Playa Hermosa 8

3 Bed, 2 Bath, Pool, Furnished

Playa Hermosa

SOLD

Click for Property Details
Villas Sol Playa Hermosa 51

3 Bedroom, 2 Bathroom, Ocean View

Playa Hermosa

SOLD

Click for Property Details
Casa de Conchas

3 Bed, 3.5 Bath, Pool, Garage, OCEAN VIEW

Playa Hermosa

SOLD

Click for Property Details
Hemingway House

3 Bed, 4 Bath, Wrap around Terrace

Playa Hermosa

SOLD

Click for Property Details
Casa Dulce Vida Pacifico Lot 87

3 Bed, 2.5 Bath, Pool, Garage, Furnished, Ocean View

Playas del Coco

SOLD

Click for Property Details
Vista Cacique

4 Bed, 3.5 Bath, Spectacular Ocean View Pool, Garage

Los Altos del Cacique

$749,000

Click for Property Details
Casa Blue Diamond

4 Bed 4 Bath, 2 half Bath, Furnished, Pool, Garage, Spectacular Ocean View

Monte Bello, Playa Hermosa

SOLD

Click for Property Details
Casa Guanacaste

Ocean View 3,800 sf 4 Bed, 4 Bath, Pool, Terrace

Hermosa Heights, Playa Hermosa

$690,000

Click for Property Details
Ladera del Mar Villa Romantica

Ocean View, 4,000 SF, 3 Bed 3.5 Bath, Pool, Rancho, Garage

Playas del Coco

SOLD

Click for Property Details
Monte Paraiso Top of the Hill

Commanding Ocean View, 6 Bed, 6.5 Bath, 2 Pools, Garage, Furnished

Monte Paraiso, Playa Hermosa

SOLD

Click for Property Details
Monte Bello Lot 16

3 Bed, 3.5 Bath, Pool, Jacuzzi, designed by the world renowned Architect Charles Stinson

Monte Bello, Playa Hermosa

$1,395,000

Click for Property Details
Casa La Mar

4 Bed+Den, 3.5 Bath, 2 Pools, Panoramic Ocean View, Extreme Attention to Detail

Los Altos del Cacique, Playas del Coco

$1,778,000

Click for Property Details
        LOTS
Vista Ridge Golf and Country Club Lot 17

7,509 Square Meters, Views of 7 Volcanoes and overlooks the green and fairway

VRGCC, Sardinal

$89,000

Click for Property details
Vista Ridge Golf & Country Club Lot 29

5,815 Square Meters overlooking the intersection between the 5th, 6th and 7th holes

VRGCC, Sardinal

$36,000

Click for Property Details
Monte Bello Lot 12

Great Ocean View, Large Building Pad 2,258 Square Meters

Monte Bello, Playa Hermosa

$299,000

Click for Property Details
Palo Alto Lot 24

Spectacular Ocean View Lot with huge building terrace

Palo Alto, Playa Hermosa

SOLD

Click for Property Details
Mar Vista Lot 17

Great Ocean View, Very Private, 5,100 Square Meters

Mar Vista, Playa Hermosa

SOLD

Click for Property Details
Ladera del Mar Lot 9

Spectacular Ocean View, 5,124 Square Meters

Ladera del Mar, Playas del Coco

$195,000

Click for Property Details
Coco Bay Estates Lot 51

1490 Square Meters Ocean View Lot

Coco Bay Estates, Playas del Coco

$119,500

Click for Property Details
Coco Bay Estates Lot 21

Great Ocean View and Amenities, 1,558 Square Meters

Coco Bay Estates, Playas del Coco

$149,000

Click for Property Details
Pacifico Lot 111

Spectacular Ocean View, 1,590 Square Meters, Great Amenities

Pacifico, Playas del Coco

SOLD

Click for Property Details
        COMMERCIAL
[table "4" not found /]