I love when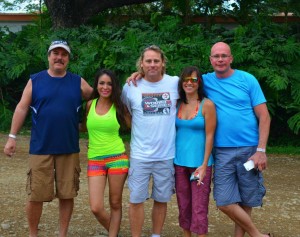 my friends come to visit.  It is a perfect excuse to screw off for a few days and gives me tons of material for you guys.  So when my good friend Janie came to visit from Colorado, I took her to Hacienda Guachipelin.  I just had to roll out the red carpet.  It's not every day a princess comes to the jungle you know.  We grabbed my Amiga Stephanie and the bald eagle Eric, along with Costa Rica Joe, and we headed out at 7 am.
Our good friend Jose owns the resort Guachipelin at the base of the Rincon de la Vieja Volcano and promised to take extra special care of us.  There are many places in Costa Rica like his resort, but personally, I rank Hacienda Guachipelin at the top of the list.  It is located less than 70 minutes from the beach, so it doesn't take half a day to get there, like some of them, and you can easily be back by dark so you can still catch the sunset on the beach.  I have to be honest with you though, I was just as excited about going through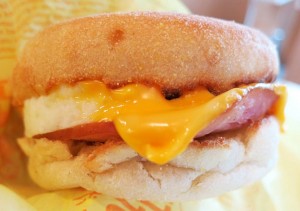 Liberia at breakfast time, so I could grab an Egg McMuffin at McDonald's.  I have clients who always frown when they hear that Costa Rica has fast food.  Hello!!!! Of course it has fast food!  Everywhere has fast food but Somalia. 
I remember a woman once telling me that she would NEVER eat at one of these joints.  Really?  Seriously?  There has to be something wrong with a person who won't eat fast food.  Now, don't get me wrong, it is not like I eat it every day.  But there is a reason there are millions of these restaurants around the world.  THEY ARE GOOD.  And they are fast!  What is so hilarious is that when you go to the McDonald's, Subway, Pizza Hut or Burger King in Liberia, 99% of the people eating there are Ticos.  Come on man, if you had to eat Beans and fricken Rice every day for your entire life, you would go bananas for fast food too.  There is nothing better than sinking your teeth into a Big Mac and the world famous fries.  Admit it.  You love it too.  There is no place like home.

So after a quick pit stop for a McMuffin and hash browns (there is NO way you can tell me that the hash browns don't absolutely rock your world) we were headed up the mountain.