Tank Tops Flip Flops Newsletter edition no. 102
What is Playa Hermosa Guanacaste Costa Rica?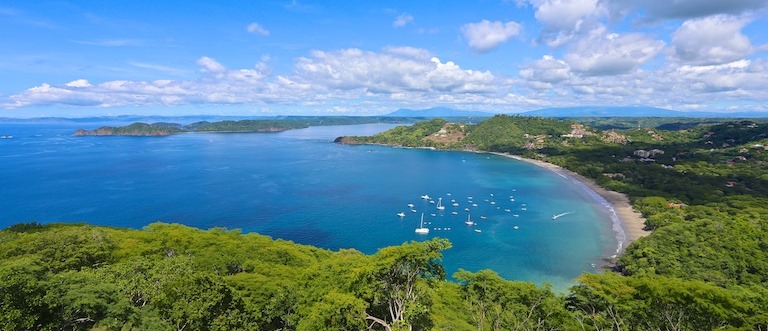 Playa Hermosa is part of a group of beaches known as the Papagayo; Playas del Coco, Playa Hermosa, Playa Panama and Ocotal. Located just 20 minutes from the Liberia International Airport (LIR) it is considered by many to be the most beautiful beach on the Pacifico Coast. After all, Playa Hermosa means, BEAUTIFUL BEACH in Spanish, and it definitely lives up to its name.  When I first came to Costa Rica in the year 2000, I spent a month traveling this entire country. I saw literally, every single beach community on the Pacifico coast. When I landed in Playa Hermosa, I knew I needed to look no further. It was everything I had imagined and more. I had this vision of Jimmy Buffett, in a hammock, with a cocktail in my hand, watching the sunset, and this was the perfect spot to fulfill that dream. Most of the beaches in Costa Rica are wild, surfing beaches, with huge waves and strong undertow. It is very dangerous to go in the water, as the currents can be violent and aggressive. Not Playa Hermosa. Frommer's travel guide ranks it as one of the best swimming beaches in the country making it a great place for families and older retirees as well.  You don't have to worry about a rogue wave, slamming you to the sand, face planting you down and then sucking you back out to sea. Small children frolic in the surf, with no concerns for their safety.