Is there Uber in Costa Rica?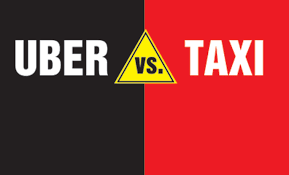 Back in early 2016, Uber arrived in Costa Rica. There were huge protests from the taxi drivers and even some violence against some of the Uber drivers. Since then, it has calmed down, but there is still a lot of resistance from the taxi community. Here is what I have found.
Uber ONLY exists in San Jose, not at the beaches, so if you are visiting Guanacaste, it won't make a difference. Use the local red taxis. They are everywhere, very safe, very friendly and very reasonable. For two dollars you can get around town.
A few of my clients and friends have tried Uber in the city. They have all said the same thing. The drivers are not very safe, most of the cars are not in very good shape, and the majority of them really have no idea how to navigate through and around the city. San Jose is a very complicated city to drive in. There are no street signs, many one way avenues, and some "not so very nice" parts of town. The old taxi drivers know the short cuts. They know how to cut through back roads and neighborhoods and how to avoid the massive traffic jams that clog the city.
When I go to San Jose, I still ONLY use the taxis.
My advice: don't use Uber. 
If you are going to drive around the country, the best GPS app to use is WAZE. Everyone uses it here, so all the main locations are already plugged into the app and easy to find. Most car rental companies will also rent you a GPS for a very reasonable fee, just ask.