There is no shortage of things to do in Guanacaste.  We have great live music in Playas del Coco, we have all the Watersports and Outdoor Activities you could ever want to do as well.  One thing we have not had much of is COMEDY.  Well that is all going to change.  On December 6th, 2019, Tank Tops Flip Flops has teamed up with Hotel La Puerta del Sol and Garden Bar to bring you a world-class comedy event.  And to top it all off the proceeds from ticket sales go to one of our favorite organizations – Coco C.A.R.E
We are bringing five hilarious professional comedians from the United States that are going to make you laugh 'til it hurts! It will be one of the funniest things to do in Guanacaste.
You will absolutely need to buy your tickets in advance as this show will sell out.  Call The Hotel La Puerta del Sol at 2670-0195 for ticket information.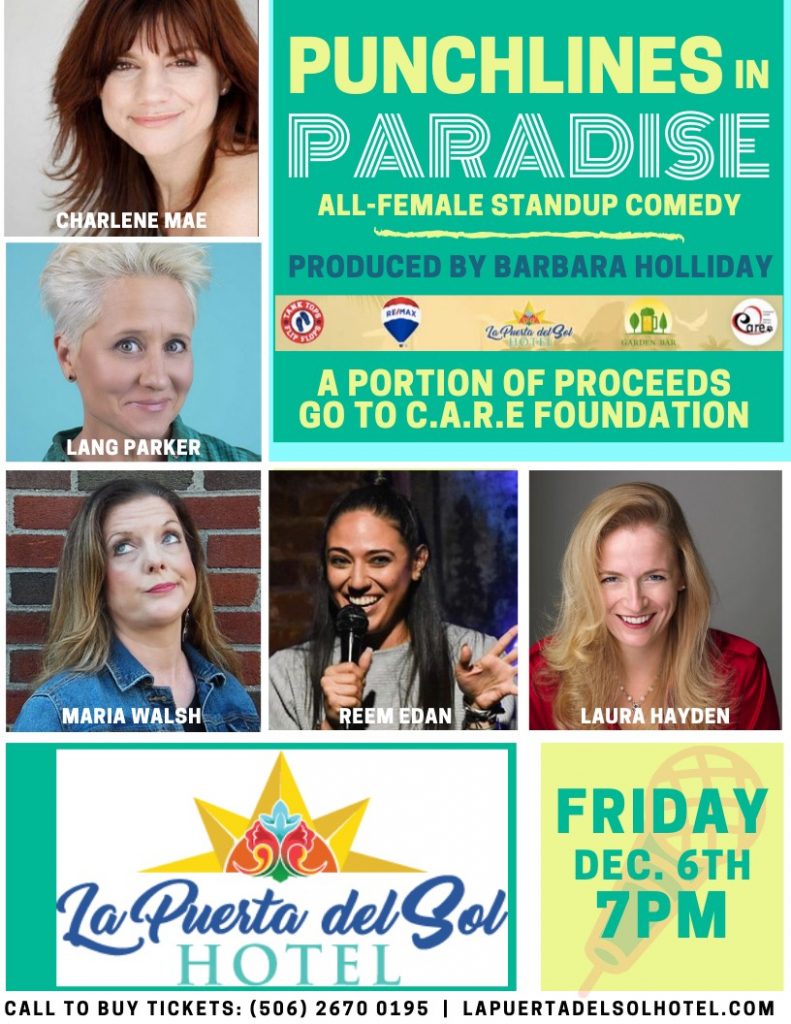 Tank Tops Flip Flops Newsletter edition no. 144
Here is the line up of the Comedians performing: