Tank Tops Flip Flops Newsletter edition no. 126
This newsletter is the first in a new series where we present the story of a local business or the unique story of a local person as we have many times before.  We are trying to streamline how we do these newsletters so we can do more of them and to give those of you a first person view into what it is like to live, work and volunteer down here in paradise.  We think these stories are very important to tell so we created this new format to bring the information to you.
Hope Fellowship Church – Wendy and Stu Pike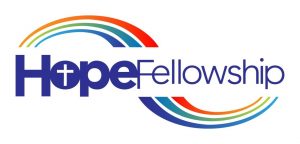 Our Good friends Wendy and Stu Pike bought a piece of paradise, built their dream home and have now been living here happily full time for 5 years.  They wanted to get involved in the local community when they moved here and found Hope Fellowship to be a good fit for them.  They have made lots of friends and are deeply involved in a number of the volunteer outreach programs and wanted to make sure that everyone is aware that there are great opportunities to get involved in the community and give back to those in need.
Describe your Business and explain what makes your Business unique and better than other similar businesses.  What is your Unique Value Proposition?
Hope Fellowship is a non-denominational church in Playas del Coco.  It is the only church with services in both English and Spanish in this region.  We are very welcoming, and on any given Sunday you will see people who live here full time, part time and visitors from all over the world.
Check out this video with Wendy Pike and Pastor Henry Gutierrez who introduce Hope Fellowship and their various outreach programs
Hope Fellowship's main focus has been on four key Outreach programs:
The Backpack Project – providing uniforms and school supplies to the poorest of the poor in the greater Guanacaste area  
Manos de Esperanza – teaching English each week to upwards of 200 adults who can then use that skill to go on to get a better job in this tourism-focused region
Seeds of Hope – providing food to feed kids on the weekends at five feeding centers and distributing bags of food to needy families
Home Improvement – Making home repairs for families living in poverty. Plus, we've built two houses for families where their house just couldn't be improved or was actually washed away in a tropical storm.
Additionally, we've added one more project:
Vamos Por Los Jovenes – "Go for the Youth" – with two different levels of kids clubs giving youth some direction, mentoring and leadership in a safe and fun way.
This is a "hands-on" church, as you can tell.  Volunteers can step right in while visiting this area, come as a group from their home church on a Missions Trip, or get really involved when they live here full or part time.
We've worked with the local elementary school on some programs and have also been recognized by the local municipality as a disaster relief center for the immediate distribution of critical donations in the case of a crisis.
You can follow the weekly sermons on Facebook Live here  www.facebook.com/HopeFellowshipCostaRica/ and also find out more about Hope Fellowship and their programs on their website  www.hope.cr
Give us some background of yourself, describe why you decided to come to Costa Rica and how long you have been here?
We are from the East Bay Area of Northern California and are both retired. Wendy from the insurance industry and Stu from Executive Search.  For the last ten years of our working life, during each vacation we visited various locales in the USA and around the world that might be good places to retire.  We met with realtors and saw what our dollar would buy and (since we were keen on volunteering as we had previously done) visited local churches and checked out their opportunities to volunteer.  We talked to the people and tried to get the "vibe" of the place.   Nothing compared to Costa Rica.  The people. That's the clincher.  The Costa Rican people are the most warm and friendly in the world.
Now we're coming up on five years here.  Through Hope Fellowship we've had ample opportunities to volunteer in various areas.  There is always something to do if you want to do it.  Check out Hope's website at www.hope.cr
If not…the pool and a good book are always waiting.
Tell us what you like about Costa Rica, Guanacaste and this area in particular?
We visited in the "dry" season each year.  It seemed to us that the golden hills with the big green trees remined us of the East Bay Area of California.  In a nutshell, we felt right at home with the warm climate.  Besides the hills, the beautiful beaches, of course, and the slow pace of life were very attractive to us.  We did visit the hustle and traffic of San Jose while deciding on our final spot, and Guanacaste was much more appealing to our way of living.
What do you do for recreation, hobbies, etc?
We walk the hills with our two "zaguates" (the Tico term for mutts), we swim and we volunteer teaching English at Hope Fellowship.  We also work on The Backpack Project, in fundraising, bag stuffing and distribution. This season that was around 800 backpacks/uniforms and supplies to needy kids.
We'll take an occasional boat trip, or drive to San Jose to visit the Price Mart (our version of Costco).  The ex-pat community is robust, and there is always some sort of thing going on.  Our neighbors are always taking turns with small get-togethers and Wendy is in a book club.
Describe your experience with Michael Simons, Tank Tops Flip Flops and/or RE/MAX.
Mike was one of the friendly people we met when we were visiting Costa Rica on our fact-finding mission.  He patiently took us to see houses, condos and lots so that we had the best information for making our decision on a potential purchase here.  We were thinking that what we wanted was a single story, single family home with a view of the water.  No more steps for us in our golden years … (moved out of a tri-level home in California – been there, done that!).  We also were looking for a contemporary type house, not the Spanish colonial that is/was so popular.
We finally concluded that such a thing was a rare find, so we'd better look for a lot to build on. When he took us to Ladera del Mar and showed us a lot, we were shocked. Shocked that such a wonderful lot with a view like that could be had.  However, it took us a couple months back in cold and cloudy California to finally, nervously, pull the trigger and call Mike back. We didn't make this kind of decision easily.  Selling our house, getting our ducks in a row for such a worldly adventure was going to be life altering!
Lucky for us, the lot was still on the market. 
Mike worked hard to negotiate with the seller's agent and get to a fair price.  He also introduced us to a wonderful builder, Adobe Construction, who built us our dream home.  Yes, one story, no stairs, somewhat contemporary with a gorgeous view.
Since then, we introduced Mike to our cousin from Washington state who also bought a beautifully decorated condo in Hermosa on the beach.  She's just part-time, at the moment, but is able to rent it out and easily pay for her HOA fee from the proceeds.  (She also helps out teaching English, too, when she's in town!)
Mike and RE/MAX have been generously supporting the many Hope Fellowship programs for years – as well as MANY other great community programs in the area.  We really appreciate the firm, both professionally and personally.  Thanks, Mike
If you want to volunteer for one of the programs or get more information contact Wendy Pike directly or any of the staff or volunteers at Hope Fellowship here www.hope.cr/contact
Tags: Charity Costa Rica, Costa Rica Lifestyle, Life in Costa Rica, playas del coco, Volunteering in Costa Rica