Food Drive Sponsor – Rich Coast Vacations with Dave Collier
It is truly AMAZING how many people are stepping up and sponsoring an entire food charity drive. Rich Coast Vacations and their wonderful clients pulled together to raise enough money to feed over 100 families for a week. Until you are out in the local neighborhoods and see all the people that are in need of food and supplies you don't realize what impact you are having on their lives.  They are of course extremely thankful to receive the help but since we are all animal lovers we also give them dog or cat food if they need it.  Nowhere have we heard about this happening but from the looks on the peoples faces when they get food for their pets as well means that it is all worth it. 
Please continue to donate.  Although a handful of people have come down on the first flights from North America there are still basically no tourists so we are in for the long haul.  No amount is too small.  Send donations to PayPal or Zelle account michael@tanktopsflipflops.com.  THANK YOU.
Tank Tops Flip Flops Newsletter edition no. 176
Check out the video here with Dave Collier of Rich Coast Vacations. 
Dave Collier owns a Property Management and Rental Company called Rich Coast Vacations.  They provide full service property management as well as market your property to get you as many rentals as possible.  If you are in need of a property manager then you should definitely check out their company www.costaricavacation.properties.  Check out the Video here where Dave gives a brief description of what his company provides for its clients.
His new partners at Rich Coast Vacations –  Kevin and Jennifer Watts – Made the bold move to just pack up and leave Canada and come live in paradise. Check out this video where National Canada News told their story.  It is the classic – I went to Costa Rica – I quit my Job – and I never left.  Their friends are very jealous right about now.
A HUGE shout out to Russ and Linda Carleton, who are Tres Amigos Realty and Rich Coast Vacation clients. Their massive donation helped to feed an additional 50 families this week. Please check out their gorgeous house PACIFICO 79.  If you are going to come stay in Playas del Coco there is not better home to stay in.  You will have your own private home and pool with a killer rooftop deck to BBQ or throw a party and you will be able to go to the PACIFICO Beach Club and relax when you are worn out from all the water sports and other activities.  You can book the house directly on the Rich Coast Vacation website at this link:  PACIFICO Lot 79 House.  You won't regret it.
Dave also has a construction company called New Adventure Homes.  He started by building a spec home then we sold it during pre construction so he built another and we sold it and it just grew from there.  Now Dave's company will help you with a small remodel in your condo all the way to build you a large custom home of your dreams.  If you are considering building or remodeling please contact Dave and he will treat you right.  Also, if you are considering buying a lot then Dave can meet you on the property and give you a good idea of what can be built on the lot before you go forward with the purchase.  
If you are really interested and want to see all the photos and details of the house go to this link: Ladera del Mar Lot 9 Ranchitos Ridge.
Here are some photos of the Food Drive.  Thanks to all who donated and to all our volunteers!  PURA VIDA.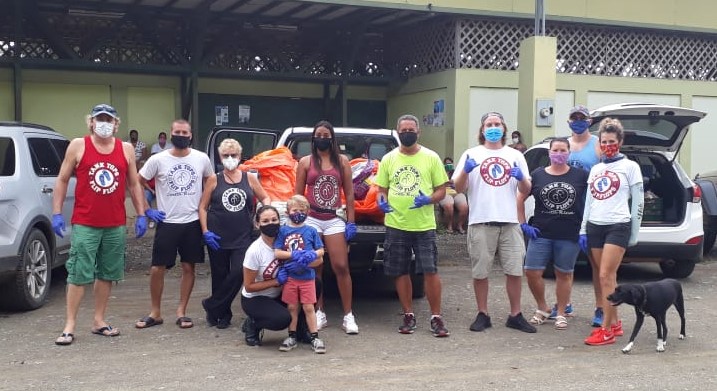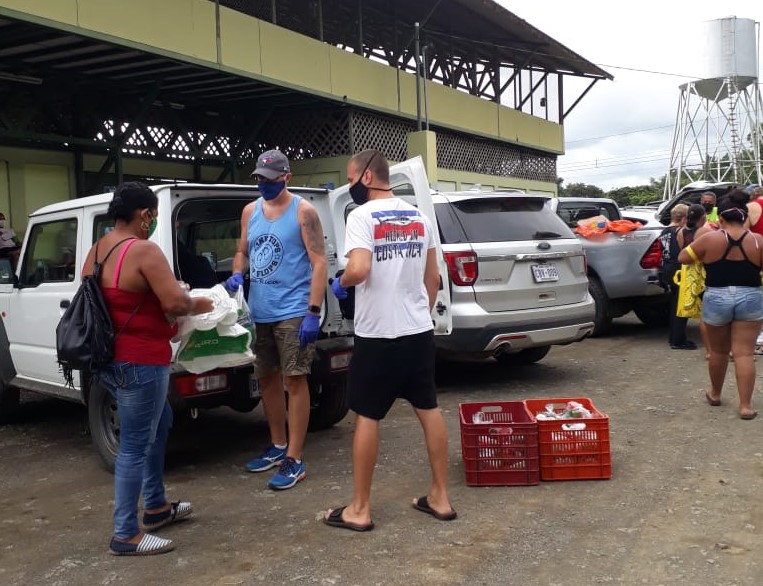 Tags: Charity Costa Rica, Costa Rica Dream, Costa Rica Lifestyle, Volunteering in Costa Rica