Food Drive Sponsor – Rental Condos Valle Azul 9 and 13
Food Drive Sponsor – Rental Condos Valle Azul 9 and 13
I cannot even begin to tell you, how touched I am with the outpouring of support. The donations have been coming in from everywhere. THANK YOU from the bottom of my heart. The Ticos are so grateful, I could not put into words. So many have not had a paycheck for almost 6 months, and you can see the relief in their eyes when our trucks pull up into their towns. What has been incredible is how many people are stepping up and sponsoring an entire day's FOOD DRIVE. WOW!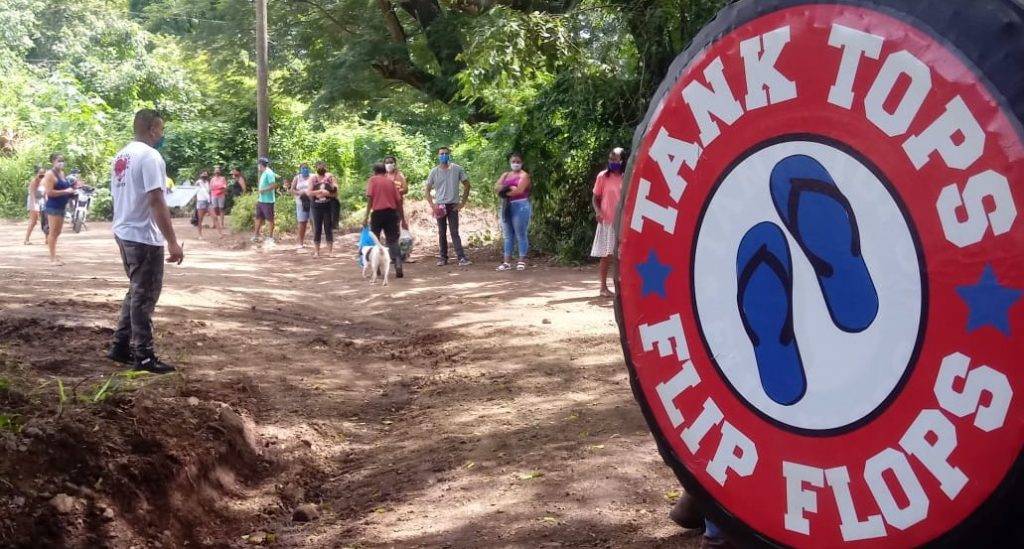 Tank Tops Flip Flops Newsletter edition no. 175
But it is not just the big players in town, or the rich guys on the top of the mountain, but the regular people too. Pat and Erin Poeschel from sunny Wisconsin, met with me two years ago. Within a couple days, they had found their little piece of paradise: an adorable 2 bedroom condo in Las Palmas; Valle Azul. They came back a couple months later to close, and brought Mom and Dad: Dale and Karen Howe from warm and fuzzy Michigan. They were so enamored with this spectacular little country, they wanted a spot to hang their hats as well. Ta Da! There was a unit, just two doors down.
This amazing family immediately became part of our little community. They had their daily breakfasts at their favorite Soda on the beach: purchased furniture from the local woodworkers; and sponsored one of our preschools. They tell us how they love just sitting at the beach, having beers with strangers; or going back over to Hermosa for dinner at their favorite little fish shack on the beach. They support the fruit peddler on the side of the road; and pastries from the bakery lady but ONLY after she makes them say it correctly in Spanish; and even the bike repair guy on the outside of town. They donated to the local futbol team and have continuously gone out of their way, to give back to this inspiring community. We are lucky to have them; they are exactly the type of gringos who we want in our town. THANK YOU for stepping up and sponsoring a Food Drive. Thanks to your generosity we were able to feed over 100 families.
If you are going to visit this amazing place, please consider their two wonderful condominiums; a perfect place for a couple families to stay, just a few meters apart. You can walk to EVERYTHING and come back to the comforts of home in minutes. Please everyone, patronize those who step up and help our beautiful Ticos who give you so much love and warmth when you visit.
This is truly the most unique place on the planet. The borders are opening: BOOK YOUR TICKETS NOW.
Take care, stay safe, COME ON DOWN BABY.
Thank you to all the volunteers and donors that have contributed their time and hard earned money.  We are putting your donations directly to work to help the folks who need it most in our local communities.  Please continue to donate as much or as little as you can.  We will need every penny you can spare until the tourism industry comes back enough to put these good people back to work.
For Donations use PAYPAL or ZELLE account: michael@tanktopsflipflops.com.  THANKS!
Here are the links to there rental condos so you can book direct.  They are really nice condos, close to town and restaurants and walking distance to the beach.
Valle Azul 9  www.costaricavacation.properties/valle-azul-9
Valle Azul 13  www.costaricavacation.properties/valle-azul-13
It is truly inspiring to see all the outpouring of help both in Costa Rica and from our northern neighbors.  Keep it rolling and we will be out of this think soon!
Pura Vida, 
Michael Simons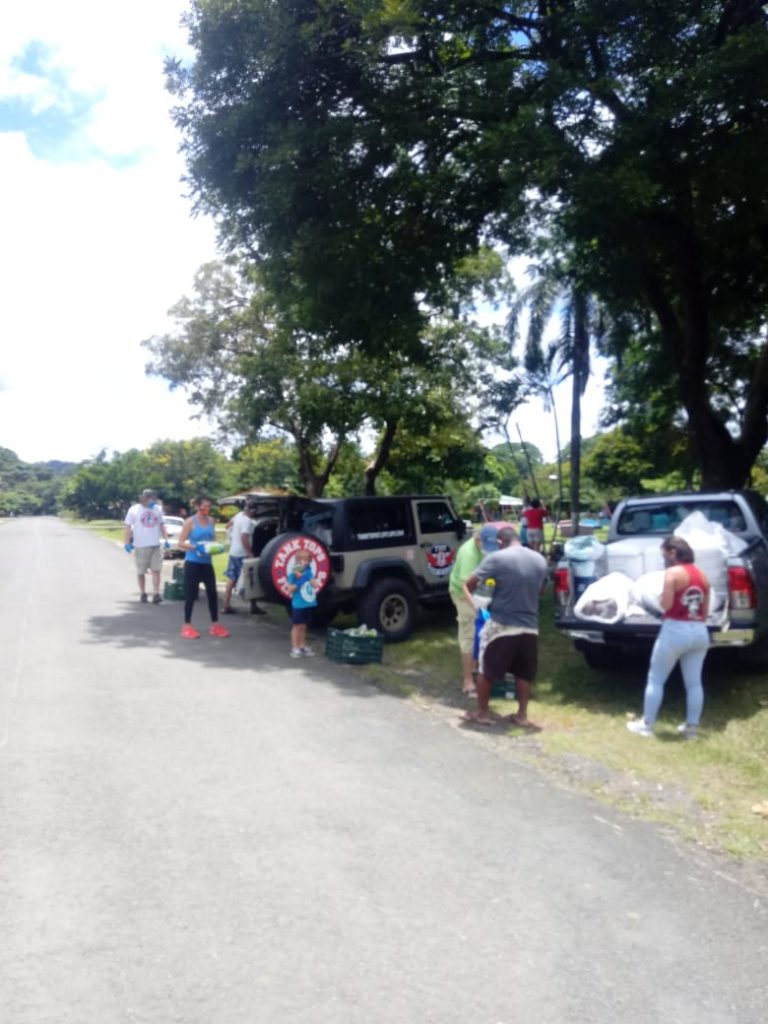 Tags: Charity Costa Rica, Costa Rica Tourism, Travel to Guanacaste
Trackback from your site.