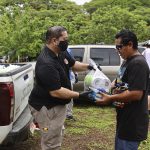 Diamante Eco Adventure Park Coronavirus Food Drive June 3, 2020.
Giving out much needed food and supplies to our local community members has now become a weekly event thanks to those who have donated time and money.  We are incredibly thankful to everyone's efforts.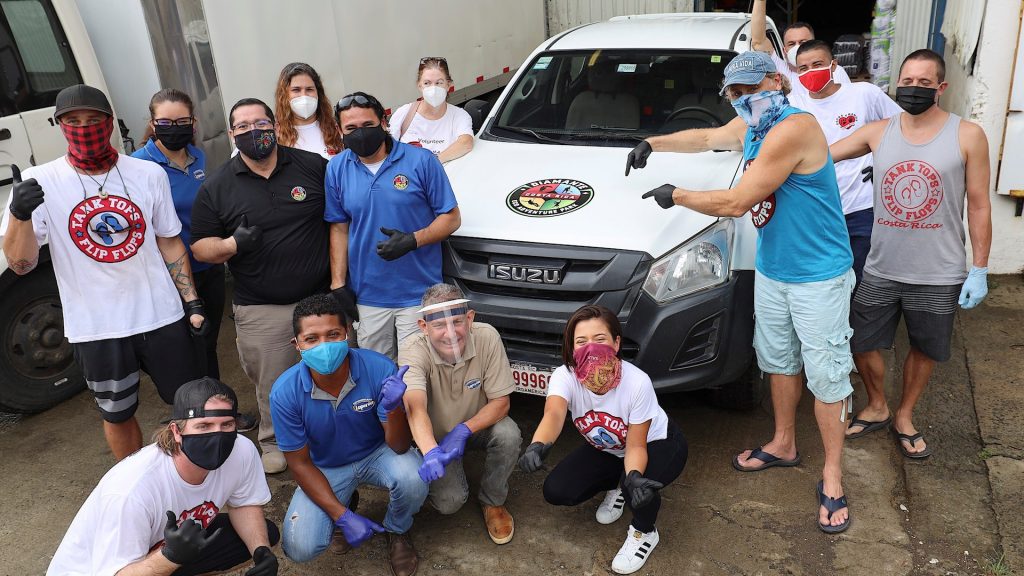 This week Tank Tops Flips Flops and Patas y Manos is proud to partner with Diamante Eco Adventure Park.  Diamante provided all the funding for this weeks food drive that helped 100 families in the communities of Artola, Nuevo Colon, Sardinal, Libertad and San Blas.  All of these communities are the home to the folks who greet you with their warm Costa Rican smiles and "Pura Vida" attitude as you enjoy one of the areas tourist attractions, restaurants, shops, medical clinics, supermarkets or nightlife spots.  Things would not function as smoothly and as pleasurably as they do without the hard work and dedication of all these local community members.