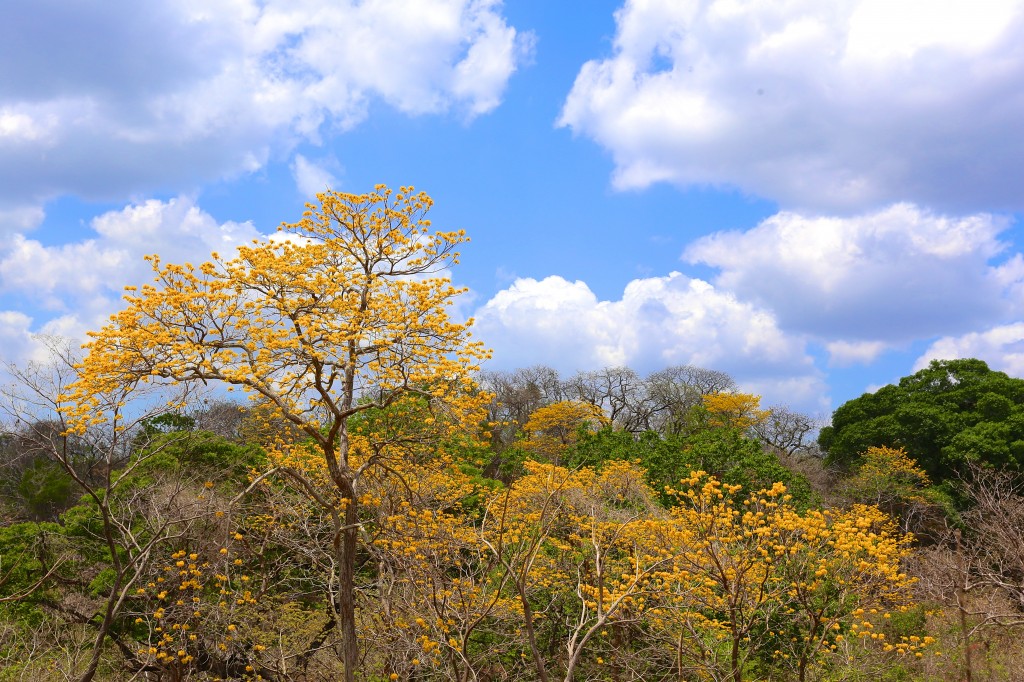 What is the best time of year to visit Guanacaste? Fortunately, Guanacaste has awesome weather year round.  We really have no "bad" time of year to visit Guanacaste. But like anywhere, there are better times to visit than others. From December to May is our Golden Season, or Dry Season, which means we have absolutely NO rain, like Southern California. The average temperature is 85 – 90 degrees and there is almost NO humidity. From June to November is our Green season, where you have afternoon showers, similar to Florida, starting at around 3 pm that last for maybe an hour or two. You can literally set your clock for 2:55 and see everyone grabbing their towels and chairs, and heading in from the beach to the bar. It almost always stops by 5 pm and you can guarantee a gorgeous sunset every single night. The sun sets religiously at about 6pm. The temperature is a little cooler, 80 – 85 degrees and an average humidity of about 30%, still very low. Our area of CR is known as the Gold Coast because we have more sunshine days than any other area in the country. Most of the country is a rain forest, so you have incredible amounts of precipitation, humidity and days where you don't see the sun at all; but not in the Papagayo area.  We average 350 days of year of sunshine, with only a couple weeks of what I call Rained out.
April is our driest month, having endured 4 months of no rain, and is also our hottest. But like the Arizonians like to say, it is dry heat, and the temperatures are in the mid-90s. October is our rainiest month, where we get 50% of our annual fall in these 30 days. It is much cooler, in the high 70s to low 80s.  Those of us that live here, actually find this month to be very relaxing. There is little tourism, and the cool showers are very refreshing and even romantic. But they can also be unpredictable. You never know when it will start or stop raining, or how long it will last. So it can be difficult to plan a tee time or a tennis match, as the skies can open up at any minute. But if you are doing any kind of water sports, the showers can be quite enjoyable (fishing, diving, snorkeling, sailing, kayaking, stand up paddle boarding). Hiking or biking in the rain is also quite an experience and the cool showers can make it a much more manageable activity, keeping the body heat down.

Like any resort destination, the holidays are crowded and a much more expensive time to visit. Christmas and New Year's, along with Easter week, are the 3 busiest times of the year, as tourists and locals all head to the beach for vacations. The week of July 25 is a huge party here, as this is the Annexation of Guanacaste, a week long party to celebrate the Independence of this province.  If you like lots of fiestas and carnival activities, rodeos and Topes (horse parades), then it's the best time of year to visit Guanacaste.  On the other hand, it can be crowded and a little more expensive for hotels and car rentals.
High season starts as soon as the first snow hits North America, around the end of November, and ends the end of April. June and July are also busier months as many families with children, enjoy the time off from school to visit our little paradise. May and November, tend to be slower months and you can find real bargains for vacation rentals, hotels and car rentals. Partially this is due to North American traditions, as May is the first time many States and all of Canada have woken up without snow on the ground. So many people are putting their boats in the water for the first time, enjoying outdoor BBQs and taking advantage of the first signs of warm weather. May and June are also big graduation months and wedding bells are ringing, Memorial weekend falls here as well, so this also has less people going on vacation. This means a great time to visit Costa Rica. November has Thanksgiving and many snowbirds wait until after that holiday to pack up and come to paradise.  June and November are my personal two favorite months, as everything is green and lush, but there is not a lot of rain, like September or October.
So, whatever the best time of year to visit Guanacaste is for you, I have one simple piece of advice. JUST COME! This is truly the most incredible country in the world, and until you experience it first hand, you won't know what you are missing. With the Liberia International Airport (LIR) just 20 minutes from here, you can literally land, and be sitting on the beach with a cocktail in your hand, half an hour after touchdown.
See you soon.
Pura Vida.