Tank Tops Flip Flops Newsletter edition no. 127
Can you handle the heat of chiliguaro?
What is Cacique? It is Guaro. What is Guaro? We get asked this all the time. Costa Rica is not known for its world class rum, like Nicaragua, Guatemala or some of the Caribbean Islands. As a matter of fact, we drink more of theirs than ours. Don't get me wrong: Centenario is a decent mix, but compared to Ron Zacapa, it doesn't hold a candle; or a wooden pirate barrel. Guaro has a mixed reputation. It is known as the poor man's rum, like moonshine or hooch; the traditional drink of the bums on the street. It is actually made with the left-over sugar cane juices: the stuff the rum guys threw away. By itself, it tastes horrible. You would not put this out on the table and offer to make your good friend a drink. But when properly mixed, with limes, sugar, hot sauce, or tomato juice, and rimmed with salt, it magically turns into one of the most enjoyable shots that has ever touched your lips. The chiliguaro. It was originally invented right here in Playas del Coco, as a local flame thrower to kick start a night of partying. It has since become a staple in our lives. Who invented it, is still in debate; but there is no argument that it was OUR town where it was created?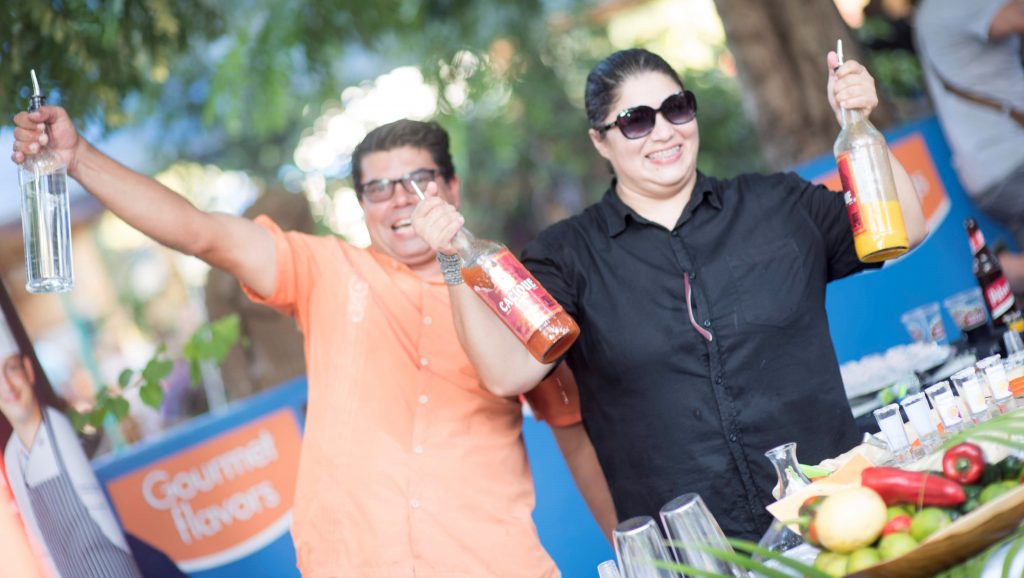 Everyone remembers their first chiliguaro. Everyone has their favorite.
All the bars and restaurants in town, spin their own special mix, and I have to say, I pretty much love them all. Very rarely do I go out for a night on the town, and not slam back at least a couple of these bad boys while hanging out with friends. Living the good life baby. The taste is not like anything you ever had before, and it has a fabulous little punch, that warms your entire blood stream. "Two ChiliGuaros please."
As you can imagine, there is a very large debate; arguments sometimes; over just who has the BEST concoction in town. So, the only way to solve the mystery, was with a contest. The Hotel Puerta del Sol to the rescue.