What is Playas del Coco?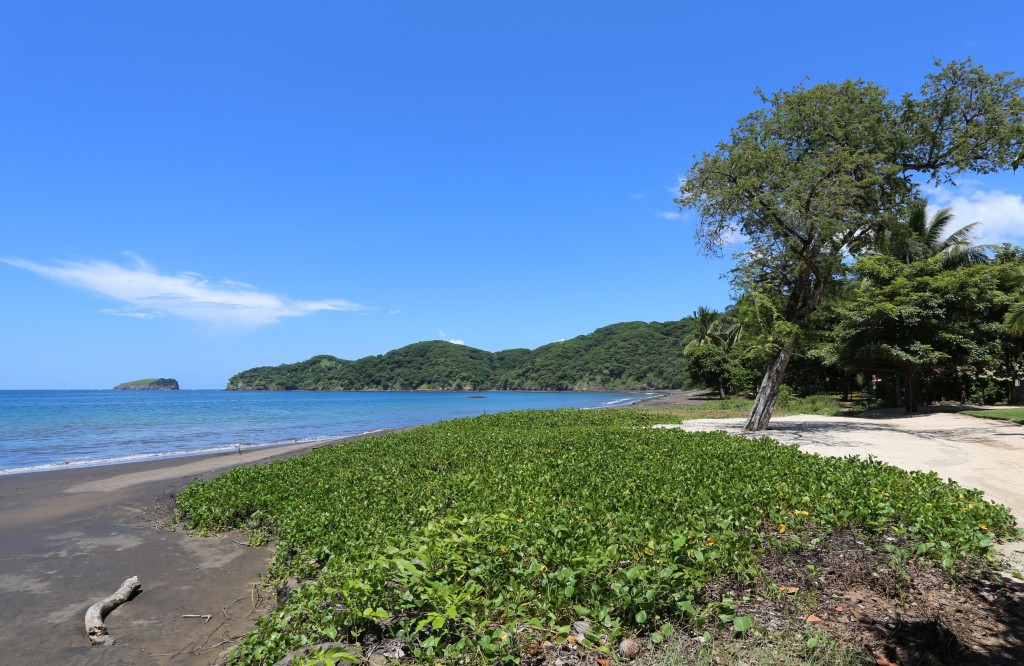 Playas del Coco is part of a group of beaches known as the Papagayo; Playas del Coco, Playa Hermosa, Playa Panama and Ocotal. Located just 20 minutes from the Liberia International Airport (LIR) it is considered by many to be the best town on the Pacific Coast for living and investing in real estate. Originally, this little haven was the largest fishing village in Costa Rica, and still to this day, most of the fresh catch caught every day is pulled from these waters. Not only is the bay loaded with local favorites, like Dorado (Mahi Mahi), Wahoo, Red Snapper, Yellow Fin Tuna, Grouper and Sea Bass, but as you go deeper out to see, these waters are known by Sport Fisherman to host some of the largest big game trophy fish; Blue and Black Marlin and Sailfish.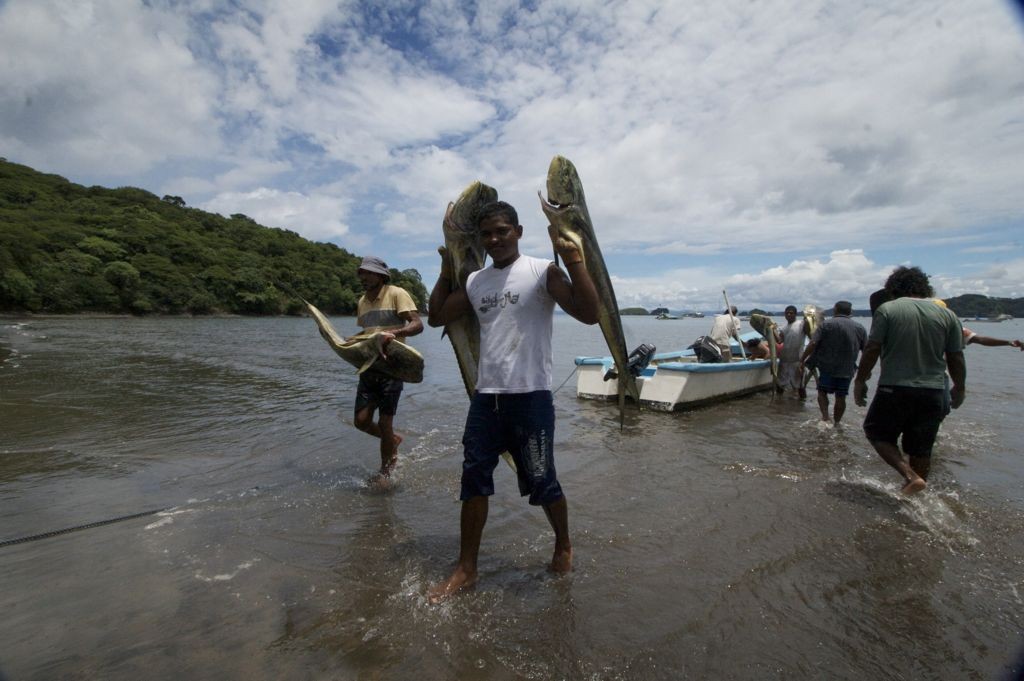 The waters of Playas del Coco are very calm, so the majority of the local boat owners moor their crafts here. Hundreds of hulls are seen on any given day, anchored just a few hundred meters off shore. Some of the best Party Barges, Diving Rigs, Snorkel Tours, Sail Boats and Catamarans call Coco home, so booking a half day adventure is a piece of cake. This is also the Northern most Port of Entry located on the Pacific side of Costa Rica, with Harbor Master and Immigration offices for those arriving overseas by boat.
Check out our blog post about The History of Playas del Coco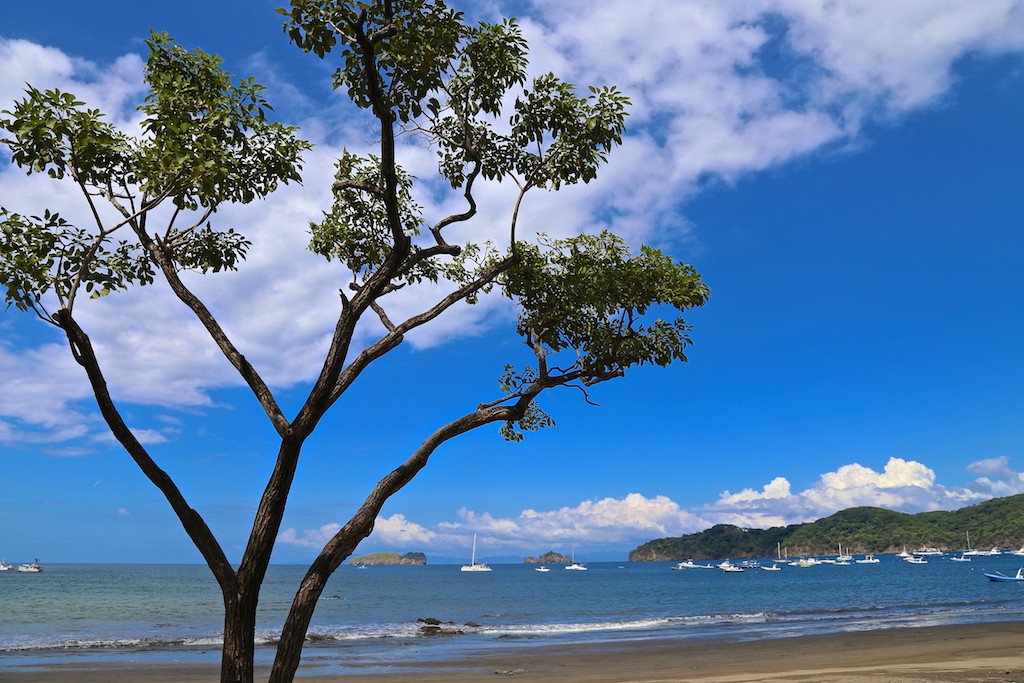 Coco has come a long way in the last 40 years. I know some of the original Gringos, who moved here in the 1970's. The town had one dirt road and no electricity and people got their water from a well and the nearest grocery store was over an hour away. There are some great stories by the Bragg family and also Jim Procter, who were some of the first North Americans to call this their home. They would have to drive, sometimes in 2 or 3 feet of mud, with huge coolers of ice, to bring back simple goods like milk and cheese. If it was raining too hard, they might be stranded for upwards of a month at a time, until the road out of town was drivable. I have enjoyed countless stories over cold Pilsens of how they would teach the locals to read as they were the only family with a generator.

When fishermen would go out in the evenings to catch, they would have to leave lanterns on the beach to find their way home, as there was not one single light within miles of the town. Fortunately, it is has grown leaps and bounds in the last couple decades.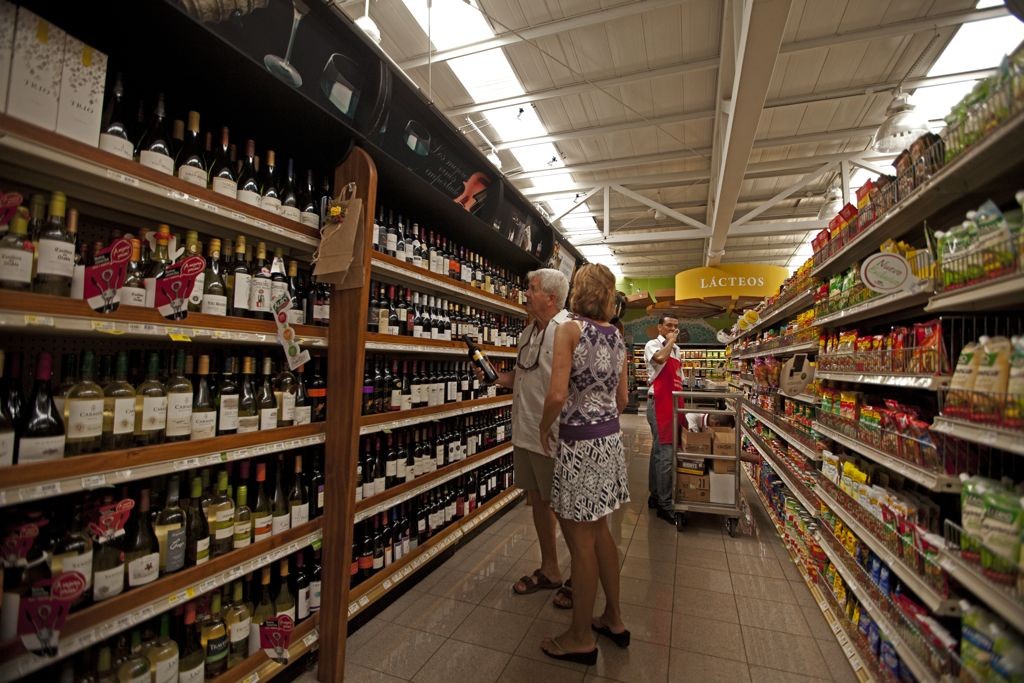 Today, every major road in the town is paved, and they are even black topping some of the little side roads too through the local Barrio. There are sidewalks and street lights, stop signs and medians and the electricity almost never go out any more. Huge massive public pipe lines have been built and are continuing to be expanded, giving the town plenty of fresh potable water.
Just a few years ago, the Municipality, or MUNI as it is known, spent hundreds of thousands of dollars improving the beach front. A brand new boardwalk was installed, along with basketball and volleyball courts, fountains and showers, which were beautifully landscaped with palm trees and local plants, flowers and concrete walkways; excellent for an afternoon stroll. They are also in the process of preparing to build a huge pier, allowing easy access on and off the tourist boats. Over a dozen local restaurants and bars line this half kilometer long route, allowing for the perfect spot to enjoy some food and drink, soak up the sunset and "People Watch." Costa Ricans put a huge emphasis on families, and it becomes very obvious when spending a couple hours at Coco Beach. Children are playing in the surf while the grandparents are relaxing on the sand. Young babies are pushed in their carriages by their mothers, while the fathers gather around the Gigantic Matapalo tree, putting back a few cold beers. The competition is at a fever pitch on the courts, while the tourists gather out front of the bars soaking up the sun. It is truly paradise. Just 50 meters from the sand, is the local Soccer Field, right in the middle of it all, where every evening and Sundays, teams compete for the bragging rights of the town; in some years, working their way up into the National Championships.  Playas del Coco is now the official location for the Ironman 70.3 event, bringing professional athletes from all over the world to this little town.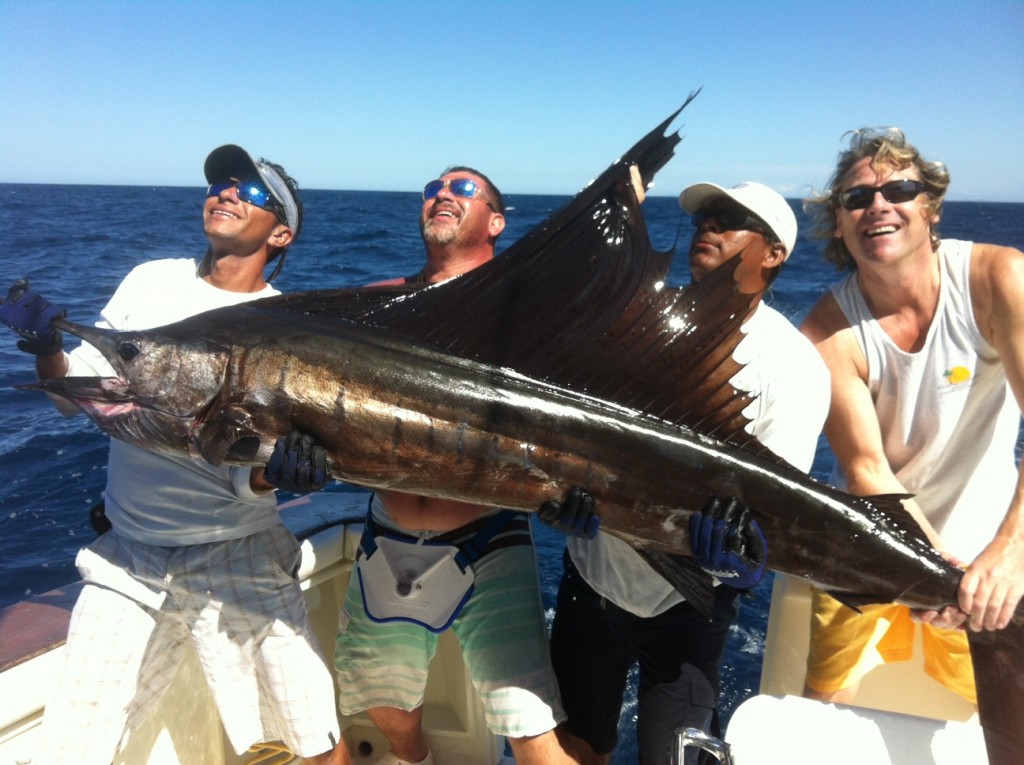 There are over 40 restaurants within walking distance of the center of town, so a person can find just about any kind of food, or price point, that they desire. Everything from Italian to Mediterranean, French Cuisine to Lebanese, Spanish to Peruvian; Typical sodas and street food, where you can eat for a couple bucks, all the way up to Five Star Air conditioned and table cloths, there is something for everyone. There are burger places and coffee shops, ice cream stores and BBQ shacks, Taco huts and Pizza stands, Steak and Lobster house and obviously an abundance of seafood; all of it caught just a few hours prior to the grill. There is even a Subway Sandwich Shop and the new Hard Rock Café; AWESOME.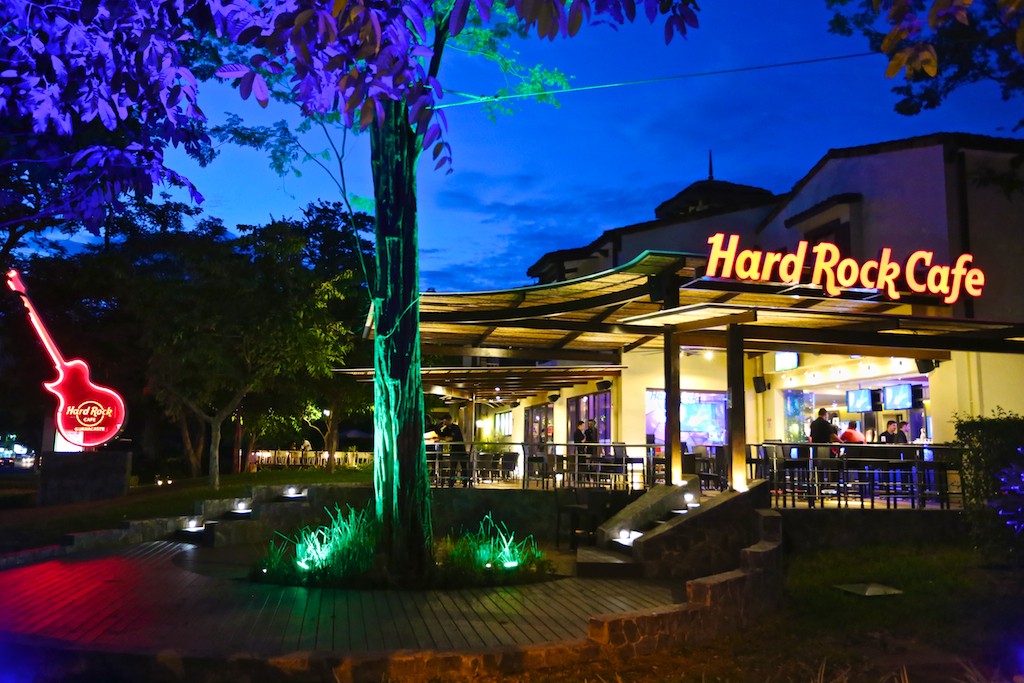 The main strip of the town, known as "Downtown Coco" is loaded with action. Some of the best bars in the country attract Tourists and Ticos alike, and they rock n roll all night and party every day. The Famous Coconutz Sports Bar with over a dozen TVs is packed all day long, while Zi Lounge and the Lizard Lounge keep dancing until all hours of the night. Live music is very common, along with Movie nights and Karaoke, and the newly renovated Casino is a first class operation for those who want to trust their luck.
Since it is the only town servicing the entire Papagayo area, you can find almost every service that you need. There are 5 grocery stores, and 2 hardware stores; 2 Pharmacies and 4 banks with ATMs; a gym and 3 spas: cell phone kiosks and a computer store. As expected in a vacation town, there is plenty of shopping, as the streets are lined with boutique stores and street vendors. We have a 24 hour emergency care, Doctors office and Dental clinics and some of the best Veterinarian care in the country. There are Hotels and B&Bs, Cabinas and Hostels, all for rent at every reasonable prices.   Playas del Coco is also home to one of the best real estate companies on this planet, Playas del Coco Property, part of the Tres Amigos Realty Group.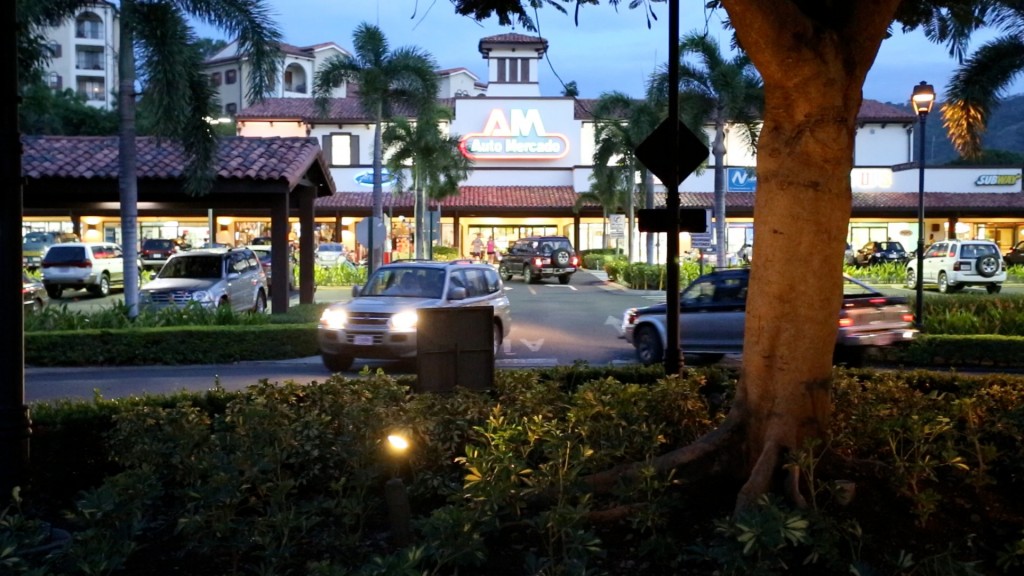 One of the comments I hear so often is how Coco has a great "mix" of Tico and First World. People love that there are local markets on every corner, meat and fish vendors, along with fruit and vegetable farmers selling right out of the back of the truck. They like that once or twice a week, local vendors come with truck loads full of huge pots for plants, and handmade custom furniture, and just park on the side of the road. During every holiday weeks, there are massive Fiestas that consume the entire town; IT IS AWESOME! Bull runs and rodeos, Carnivals and events, Topes (horse parades) and music, Costa Ricans know how to party. I wouldn't want to be anywhere else.
Since there are so many foreigners living and vacationing here, you don't have to do without any of the conveniences of home. Every grocery store stocks all your North American products, and services like Internet, Cable TV and Wi Fi are better than most cities in America. Coco is very convenient; you can walk to just about everything. There are also a couple of Golf Cart Rental shops, so it is very common to see a few dozen Ex Pats, buzzing around town, cocktail in hand. Hundreds of condos are within minutes of the drag making this one of the more happening vacation / retirement communities in the Western Hemisphere. Also, taxis are everywhere, easy to flag down, and it is very inexpensive. You can go anywhere in Coco for about $2 and there is a major bus stop as well. So if you want or need to go to Liberia or San Jose, you can get on an Air Conditioned Grey Hound type bus, for a matter of a few dollars. They leave every hour or so, making it very convenient to get around the country.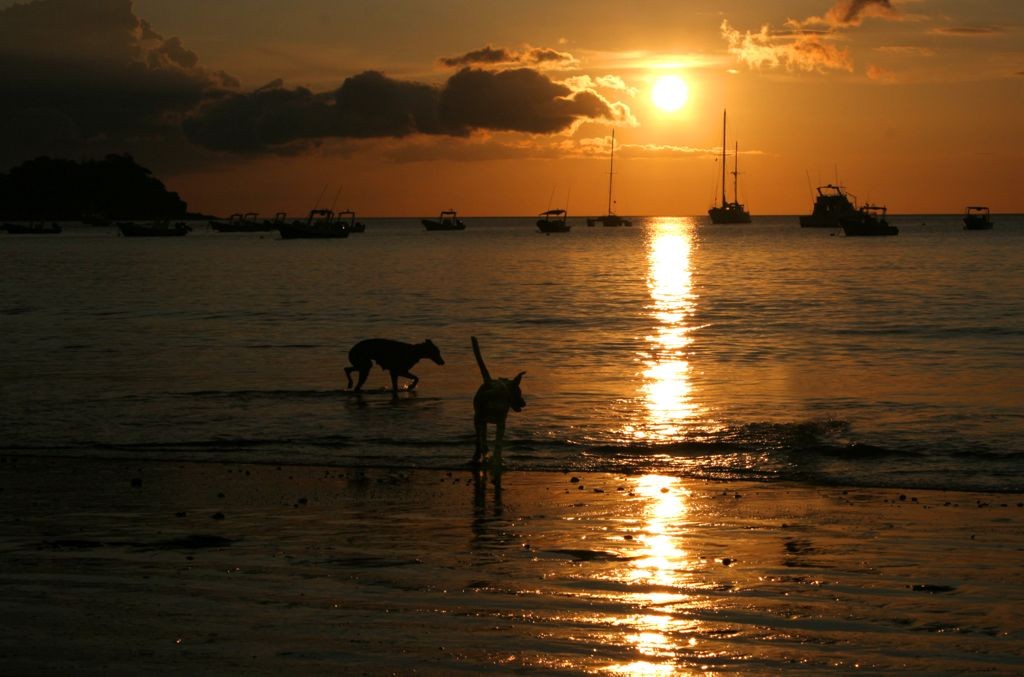 Coco is also home to 3 or 4 Catholic Churches and other denominations too, like the Hope Christian Church located on the outskirts of town. They have English and Spanish sermons, and this is also a great way to meet other Ex Pats. Many other halls are nearby as well.  Coco is also home to 4 private bi-lingual schools, as more and more families are relocating to paradise. These schools offer an education better than most North American schools, and they are accredited so that your child can further their education, even to some of the best Universities in the USA.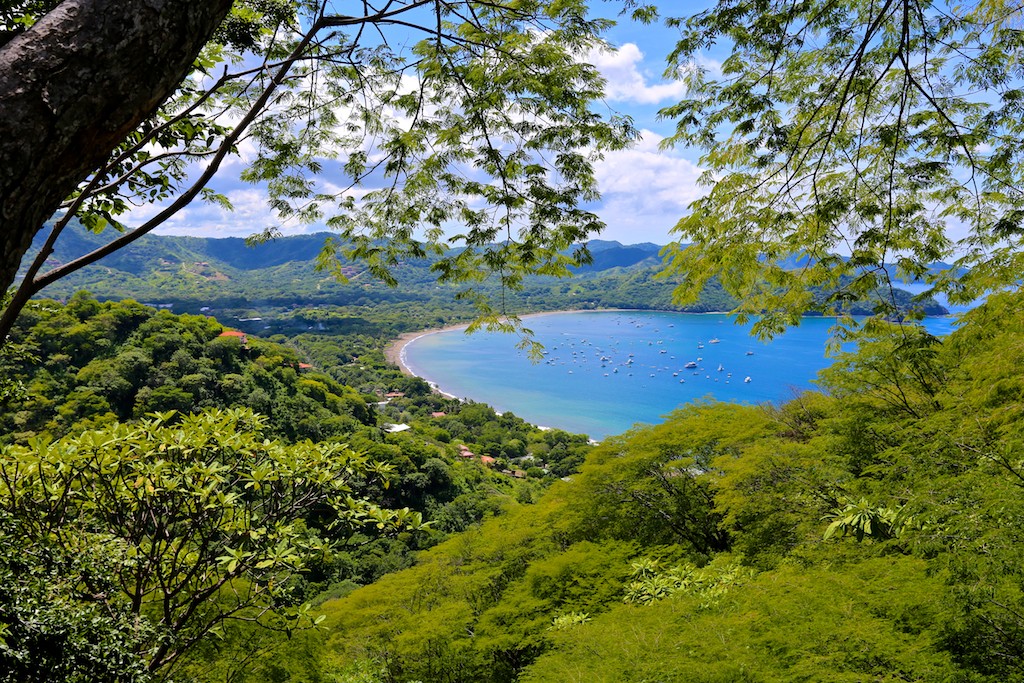 Most important, it is SAFE. Playas del Coco is considered by many, to be the safest town in Costa Rica, and in my opinion one of the safest in the world. You can walk the streets at any hour of the night here and feel secure, as it is very well lit and almost no serious crime of any kind. There is a big police presence with cars, bikes and on foot patrol and a local station by the beach. But like anywhere in the world, use common sense and pay attention to your surroundings. As Coco continues to grow into a huge Ex Pat and Tourist community, it will become the hub of action over the next decade and turn into one of the most thriving destinations in Costa Rica.  Your special parcel of Playas del Coco real estate is waiting for you.
Come on down!
Tank Tops Flip Flops Newsletter edition no. 79

Tags: Costa Rica Lifestyle, Life in Costa Rica, playas del coco