Where should I stay when I come to Costa Rica?
Papagayo Region Hotels – Where should I stay?
This depends on what your goals are.  Many people like to stay in these big all inclusive resort hotels.  They offer you a turn key one price package for the whole week; hotel rooms, food, booze etc.  This is great if you are on a tight budget and especially for families with small children, as these hotels tend to have a bunch of activities geared towards kids.
But the problem with this is you never really get to feel the "Real Costa Rica".  You are stuck in a plastic hotel, surrounded by a bunch of alcoholics, who are doing their best to drink every penny of their all inclusive price.  The drinks are usually watered down with the cheapest booze money can buy and the food is always a cafeteria style buffet.  You don't get to experience the true flavor of Latin America.  I try to discourage my clients from staying here.
If you want to know what it is like living in Costa Rica, then DON'T stay in an all inclusive hotel.  Below are three of them, in my opinion, the nicest ones, in case you want to check them out anyway.
RIU Hotel http://www.riu.com/en/home.jsp
Secrets Papagayo
http://www.secretsresorts.com/papagayo
Grand Occidental Hotel  www.barcelo.com/en-us/occidental-hotels/hotels/costa-rica/gulf-of-papagayo/occidental-papagayo/
The Newest Hotel to the Papagayo Region is Hotel Marriot Autograph Collection El Mangroove in Playa Panama.  It is right on the beach and is a low key luxury Hotel with Great amenities and Restaurants.  Check out my write up about Hotel El Mangroove here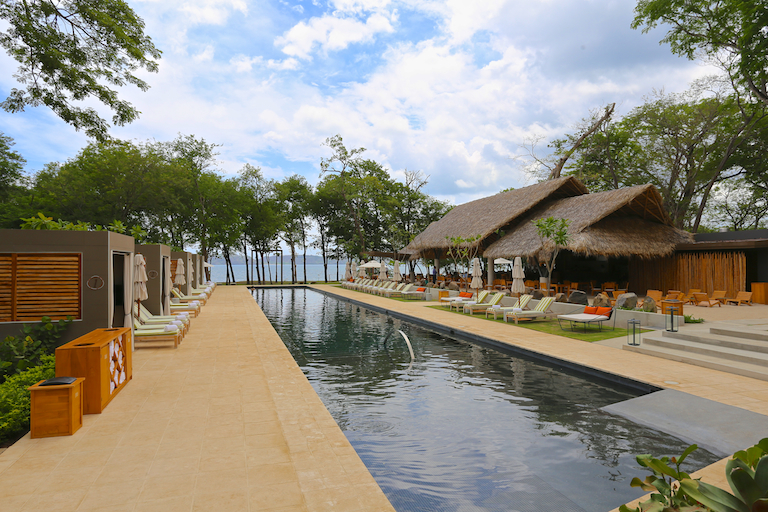 There are also a couple RCI Timeshare hotels too where you can trade your week.

The best one is Villa Sol Playa Hermosa  http://www.villassol.com/
There is also the world famous 5 star Four Seasons Hotel on the Peninsula Papagayo.  This hotel is considered one of the nicest hotels in the world, and has a $25 M Arnold Palmer Golf Course and a marina for your yacht to go with it.  Many of my clients can easily afford the $1,000 and up per night price tag, but again choose not to stay there, as they might as well be staying in the Four Seasons Hotel San Diego.  Who wants to come all the way to Costa Rica, just to sit by the pool drinking $9 beers and eating $25 hamburgers watching people trade stocks on their I-pads?  You are just completely out of touch with the real Costa Rica.  But if you have more money than God, and want to possible see Movie Stars and Rock Stars, here it is.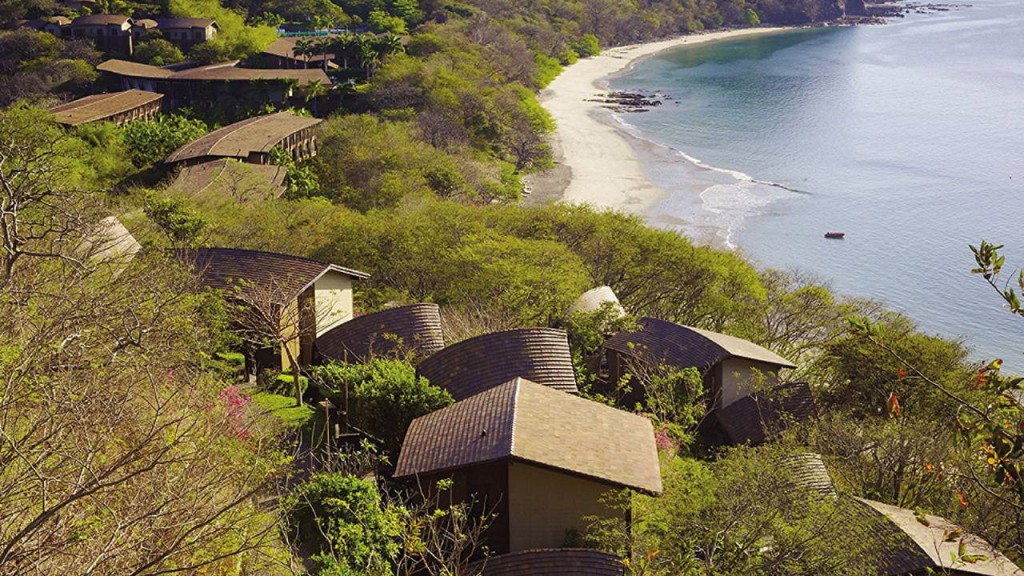 Another great high end option is the Hyatt Andaz Papagayo over on the Peninsula Papagayo rubbing shoulders with the Four Seasons.  They can serve up a great 5 star experience as well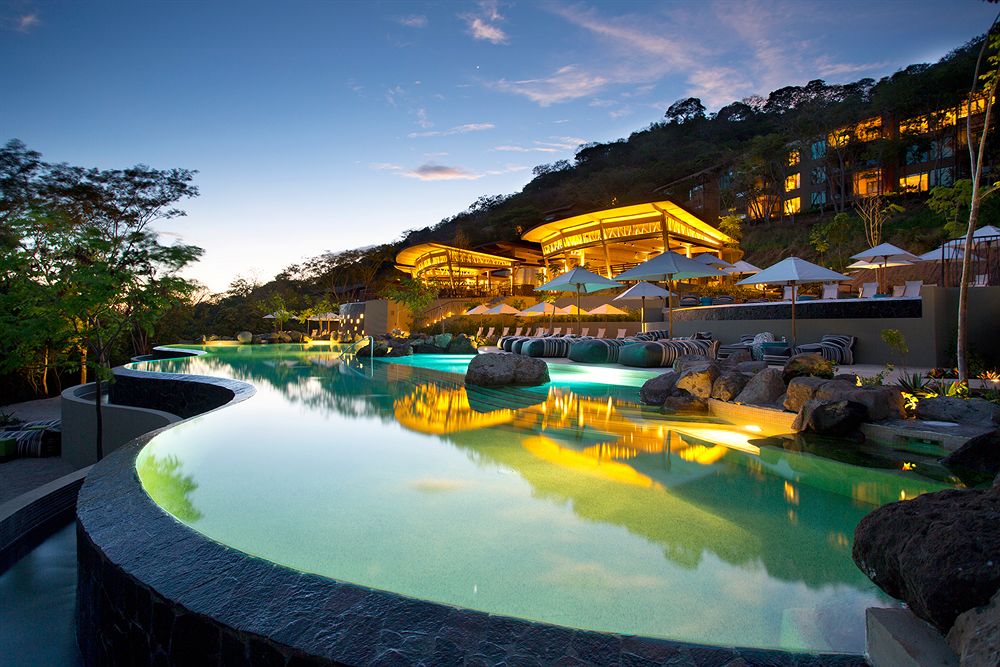 Most visitors want to experience the local Costa Rica.  They want to eat in the local restaurants, drink in the local cantinas and mingle with the local Ticos and Gringos.  If this is you, then stay in a smaller, boutique style hotel.
My favorite smaller hotels are below:
El Velero Hotel Playa Hermosa. This is more of your rustic beach hotel, nothing fancy, but my clients LOVE IT.
La Gaviota Tropical B&B Playa Hermosa.  A small but very nice Beach Front property with 5 Suites and Beach Front Restaurant and Bar Roberto's.  I did a nice interview with the owners of the property here
Bosque del Mar Hotel Playa Hermosa. This is a spectacular hotel right on the beach, where the monkeys literally sit outside your window at night while you sleep.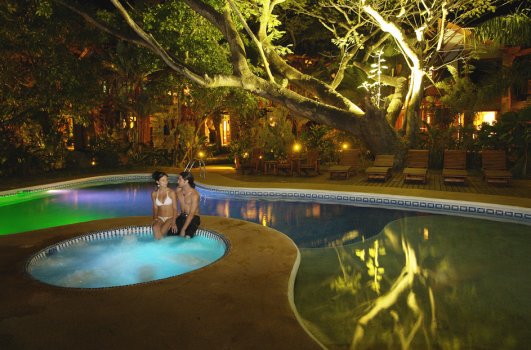 http://www.hotelplayahermosa.com/ 
Hotel Mangaby.  An adorable little hotel just one block from the beach in Hermosa. Very reasonably priced and super nice rooms.  www.hotelmangaby.com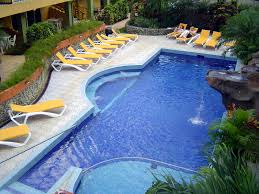 Villa del Sueno.  This is more of a true boutique hotel and has one of the best restaurants in the entire country.
Hotel La Puerta del Sol  This adorable little hotel, has recently seen a complete overall and renovation. The rooms are amazing. Located just 3 blocks from the main drag and 2 blocks from the beach of Coco, the hotel is encased in a serene, botanical garden setting. The new Garden Bar, is the place to be, as there are events every night, from live music to movie and trivia night. A super cool hangout where you can chill the night away. lapuertadelsolhotel.com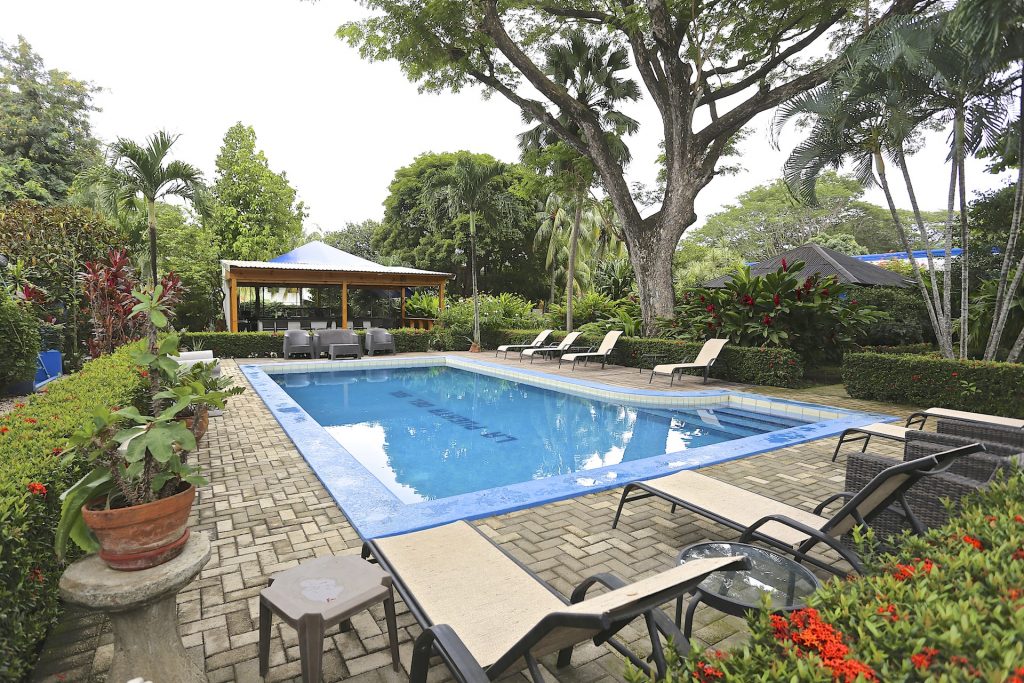 Hotel Coco Palms Playas del Coco. This is an adorable little hotel just off the main drag of Coco. You can walk to dozens of restaurants and bars so you don't even need a rental car.www.hotelcocopalms.com

Hotel Villas del Sol, Playas del Coco.  A great B&B in Coco beach, just 150 meters from the beach, secluded but only one kilometer from the center of town. All bedrooms have air conditioning.  Rooms are tastefully decorated, have large windows, private bathroom, AC, ceiling fans. Attractively furnished living / dining room area is adjacent to a large atrium that keeps the house fresh and comfortable at all times.  www.villadelsol.com
Villa Buena Onda is a luxury, 7 room boutique hotel in Costa Rica's popular Guanacaste Province. Situated on a hill, overlooking Coco Bay, the hotel has some of the most amazing views. The friendly staff is FIRST CLASS and cater to your every need making sure you enjoy a relaxed environment with personalized service, and the food is INCREDIBLE. Experience a true home away from home with service and luxury you will never forget.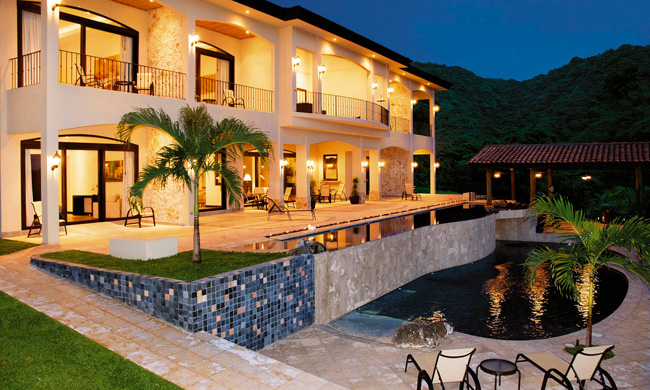 Coco Beach Hotel, Casino and Boutique, Playas del Coco.  This is a long standing Hotel right in the center of Coco in the middle of all the activity with great restaurants, bars, shops just steps from your room.  No need for a rental car as everything is close by and the tour companies will pick you up at your door.  Great atmosphere in the Restaurant and the casino and pool will keep you busy day and night.
http://www.cocobeachhotelandcasinocr.com 
If you are into a small B&B my favorite is a little hotel in Coco called Laura's House.  It is truly adorable and my clients have had wonderful experiences staying there.  Laura is awesome.  Ask her to tell you the story of how she built her little hotel.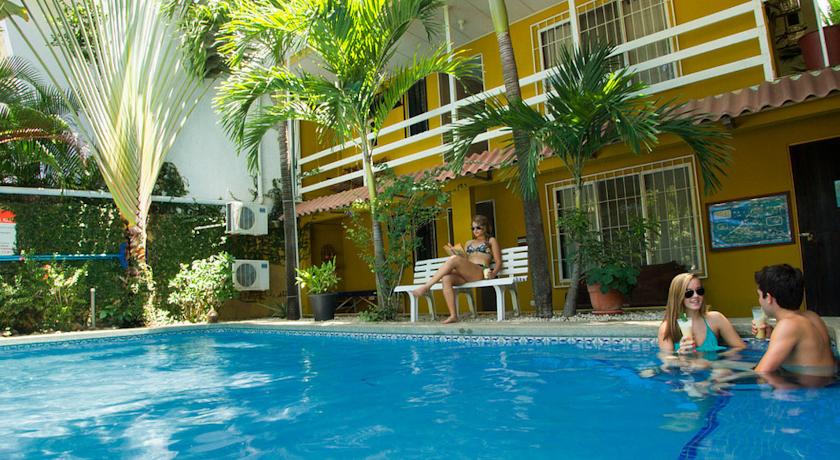 The majority of travelers now come to Costa Rica and rent a condo or a vacation home for the week they are here.  You can usually rent them for the same money or less than a hotel.  If you are staying for a week or more you should consider this as 7 to 10 days in a hotel can be a little cramped.  Having your own places allows you to make your own breakfast and lunch and then just eat out at night in the local establishments for dinner.  It gives you a base camp, from where you can launch daily adventures and excursions, and still come back to your own little home. Doing this allows you to get a true feel for the country and the culture, and also what it is like to actually live here If you are considering coming down to CR to look at purchasing a little piece of paradise, this is an excellent way to get a hands on experience to help you decide if the tranquil lifestyle is to your taking.  Below are the 5 best rental companies in the area.
Milagro Property Management and Rentals
www.milagrorentalscostarica.com
Zindis Property Management and Rentals www.zindis.com
Rich Coast Vacations  Rich Coast Vacations (costaricavacation.properties)
Star Villas Choose a Luxury All Inclusive Vacations Villa in Costa Rica (costaricastarvillas.com)
INSPIRATO Luxury Vacation Rentals | Vacation Club | Inspirato
You can't go wrong no matter which one you choose.  Just do yourself a favor and get down here as soon as possible.  But be prepared.  You might not want to leave.  That's what happened to most of us.
Pura Vida,
Michael Simons
Tags: Costa Rica Tourism