Toys for Toys 2021 was a resounding Success!
We want to send out a huge Thank You to all who donated to the Toys for Toys program this year, along with those who purchased Tank Tops Flip Flops Charity T Shirts, so we could throw some massive Christmas parties for our local kids.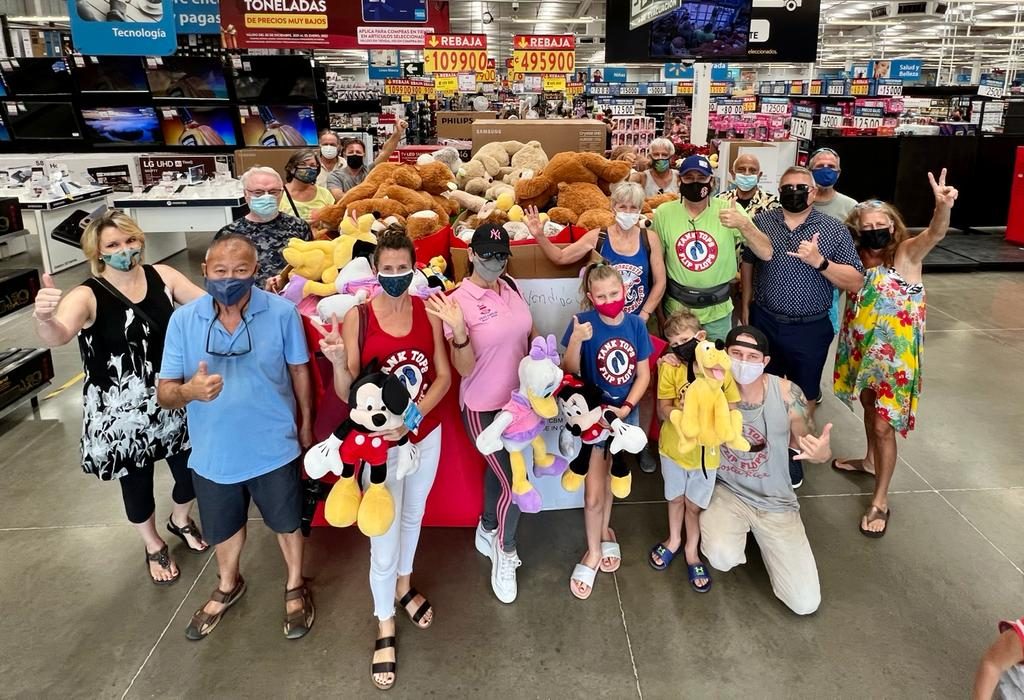 First of all – We received hundreds of toys dropped off at our Tres Amigos Realty offices. THANK YOU.
In addition – We received almost $15,000 in donations.  Tres Amigos Realty Group matched dollar for dollar those donations.  So we had a whopping total of $30,000 which was used to purchased THOUSANDS of toys.  Thanks for all the donations and Thank You to the TEAM at Tres Amigos Realty Group for working so hard for your clients this past year, allowing us to make such a generous matching donation.
Another $4,000 was raised in T shirt sales for the school parties. Tank Tops Flip Flops matched that total so $8,000 was used to to throw Christmas parties for HUNDREDS of children in our area.
It is hard to put into words the amount of gratitude we have for all the donors and volunteers who made this Christmas season so special for so many children in our area. Thank you for your continued support.
A huge Thank You goes out to the Guanacaste Veterans Association, Patas Y Manos, CARE, the Hope Fellowship Church and so many other dedicated people who stepped up to make this a wonderful Christmas for so many in need.  Merry Christmas and Happy New Year!
Below are photos of purchasing all the gifts, giving them away as well as some photos of the parties we helped throw.  But best of all you can see the looks of happiness on the kids faces.  Thanks to all.
COME ON DOWN BABY!
Michael Simons        Tank Tops Flip Flops Newsletter edition no. 208
Tags: Charity Costa Rica, Costa Rica Lifestyle, Life in Costa Rica, Volunteering in Costa Rica