Tank Tops Flips Flops T-shirts are BACK!
WE'RE BAAAAAAAAACK!!!
Tank Tops Flip Flops Newsletter edition no. 207
It has been 2 long years since we have been able to sell our beautiful Tank Tops Flip Flops shirts so instead of 1 design we are rolling out a whopping 7 new designs.  These are going to go fast as everyone has been begging us for new shirts.  You will have 2 chances this weekend to pick up a brand new shirt, tank top and other great items.
On this Saturday, December 18th, from 4-10PM we will be at The Garden Bar.  Join us for awesome live music in a great outdoor atmosphere.
On this Sunday, December 19th, from 12-6PM we will be at Coconutz.  Come enjoy NFL football and live music at this great outside venue.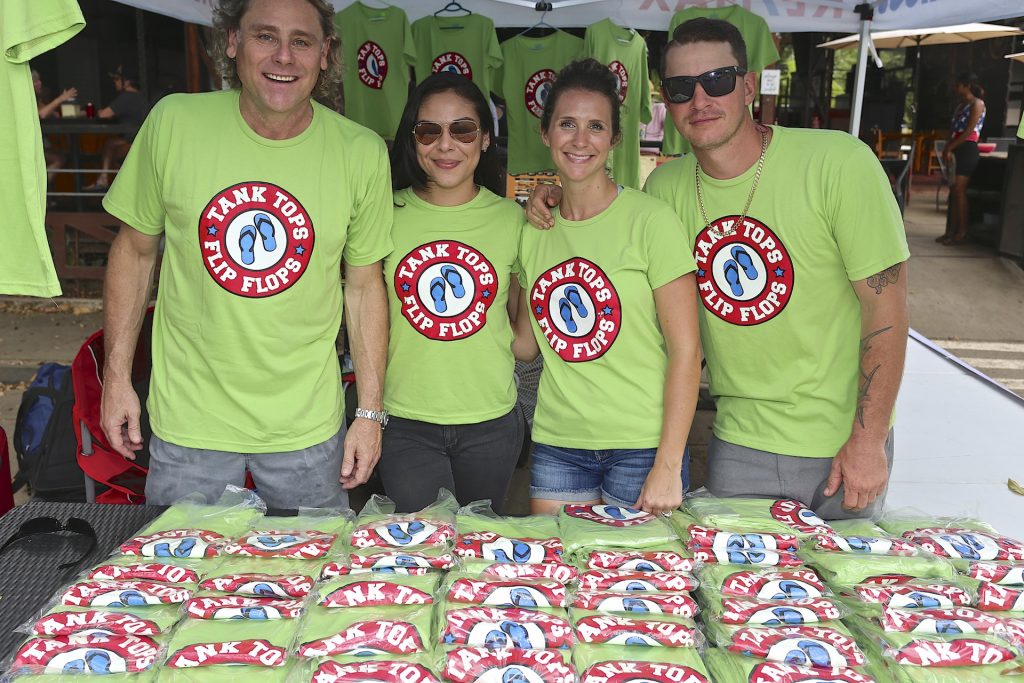 We are going to use all the proceeds to throw Christmas parties for underprivileged kids in our area. Come on down to The Garden Bar or Coconutz (OR BOTH) and get these shirts while they last.   
If you are unable to make it this weekend or are not in Costa Rica but would like to purchase shirts please email me directly at michael@tanktopsflipflops.com.  Tell me the size and style you want (tank top or t-shirt) and how many.  Please note that men's sizes are true to US sizes and women's sizes are one size small so ladies if you normally wear a small you should order a medium.  You can pay me on my PayPal or Zelle account michael@tanktopsflipflops.com.  Please dig deep into your hearts for this cause.  We want to bring some Christmas cheer to the kids in our area!
Here is a sneak peek of the new designs: