Is there Uber in Costa Rica?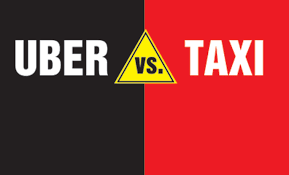 Back in early 2016, Uber arrived in Costa Rica. There were huge protests from the taxi drivers and even some violence against some of the Uber drivers. Since then, it has calmed down, but there is still a lot of resistance from the taxi community. Here is what I have found.
As of this writing Uber ONLY exists in San Jose, not at the beaches, so if you are visiting Guanacaste, it won't make a difference. Use the local red taxis. They are everywhere, very safe, very friendly and very reasonable. For two dollars you can get around town.
I have tried Uber in San Jose and have had mixed results. Some of the vehicles are beautiful, as you would find in North America. Others need some serious work. So, when I am in the city, and use Uber, I always try to order the upgraded Uber car, in hopes of getting one that is newer, nicer and in better condition. Also, it depends on where you plan on going. Most of the Uber drivers are new, and not that familiar with all the side roads. There are no street signs, many one way avenues, and some "not so nice" parts of town.
The old taxi drivers know the short cuts. They know how to cut through back roads and neighborhoods to avoid the massive traffic jams that clog the city. So many times, I just go with the local taxis, especially if I am going to a remote part of town, or an out of the way location.
Make your own choice.
If you are going to drive around the country, the best GPS app to use is WAZE. Everyone uses it here, so all the main locations are already plugged into the app and easy to find. Most car rental companies will also rent you a GPS for a very reasonable fee, just ask.