Food Drive Sponsor Monte Bello Lot 10 House in Playa Hermosa, Guanacaste, Costa Rica.
STUNNING OCEAN VIEW HOME WITH GUEST HOME FOR SALE IN PRESTIGIOUS MONTE BELLO PLAYA HERMOSA, GUANACASTE, COSTA RICA.
I have always used my Tank Tops Flip Flops Newsletters as a way to promote the Lifestyle of Costa Rica.  I have done 163 prior newsletters and countless blog posts, all focusing on the amazing life we get to live here in paradise. I have been approached dozens of times, by people wanting to "advertise" their product or services on my site, as I have thousands of real estate buyers who read my newsletters regularly and visit my website. I have always turned those down, as I did not want my readers and clients to feel like they were receiving a Classified Ad every month. Everyone obviously knows that Michael Simons sells real estate, but my RE/MAX websites have always been the main focal point for property search.  Sure, I have my listings posted on this site, but it is not a search and find site; it was never intended to be that; but instead, a way to showcase the most incredible country on God's Green Earth.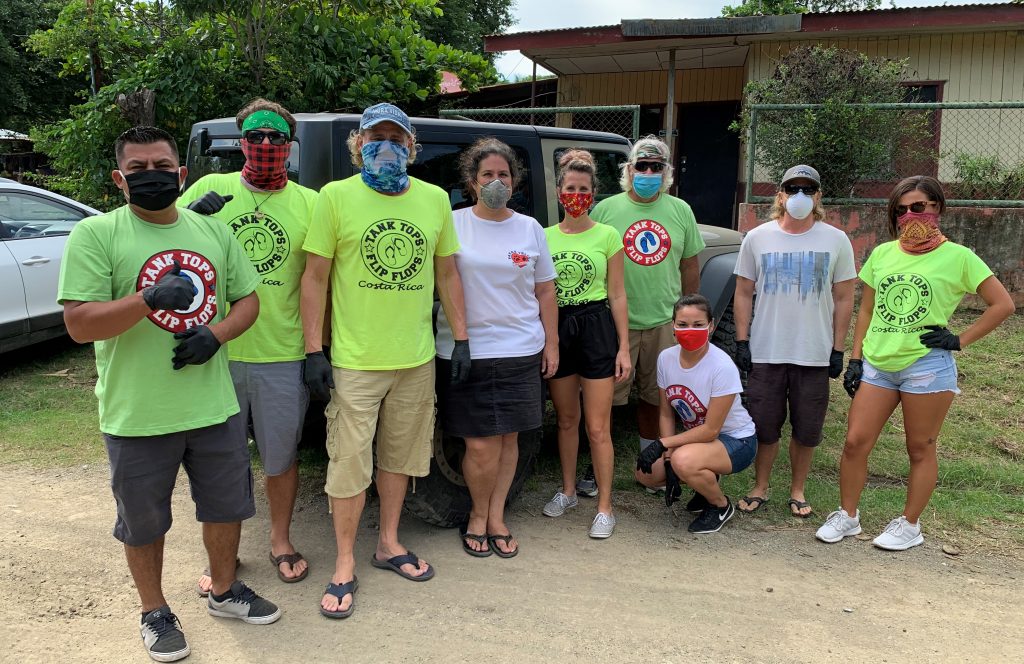 Tank Tops Flip Flops charity T-shirts have raised tens of thousands of dollars in the last few years, and EVERY SINGLE PENNY of that money goes to support local charities and foundations. THANK YOU for all your support and for continuing to follow this mailer.  Recently, as you have seen, the Tank Tops Flip Flops crew along with many volunteers have been going out twice a week to local communities and delivering food and other vital necessities to families in need. With the COVID-19 virus having shut down all international travel, the local tourism industry has been hit very hard. THANKS to your generous donations we have raised over $40,000 to feed people and animals in these very challenging times. We have also started working with the inspirational Patas Y Manos group and organizing "Community Clean Ups and The Fight Against Dengue in exchange for our care packages. It has been inspiring to see the local towns all coming together to pick up the debris and clean up their neighborhoods. BRAVO!