Food Drive Sponsor – Monte Bello Lot 10 House
Food Drive Sponsor Monte Bello Lot 10 House in Playa Hermosa, Guanacaste, Costa Rica.
STUNNING OCEAN VIEW HOME WITH GUEST HOME FOR SALE IN PRESTIGIOUS MONTE BELLO PLAYA HERMOSA, GUANACASTE, COSTA RICA.
I have always used my Tank Tops Flip Flops Newsletters as a way to promote the Lifestyle of Costa Rica.  I have done 163 prior newsletters and countless blog posts, all focusing on the amazing life we get to live here in paradise. I have been approached dozens of times, by people wanting to "advertise" their product or services on my site, as I have thousands of real estate buyers who read my newsletters regularly and visit my website. I have always turned those down, as I did not want my readers and clients to feel like they were receiving a Classified Ad every month. Everyone obviously knows that Michael Simons sells real estate, but my RE/MAX websites have always been the main focal point for property search.  Sure, I have my listings posted on this site, but it is not a search and find site; it was never intended to be that; but instead, a way to showcase the most incredible country on God's Green Earth.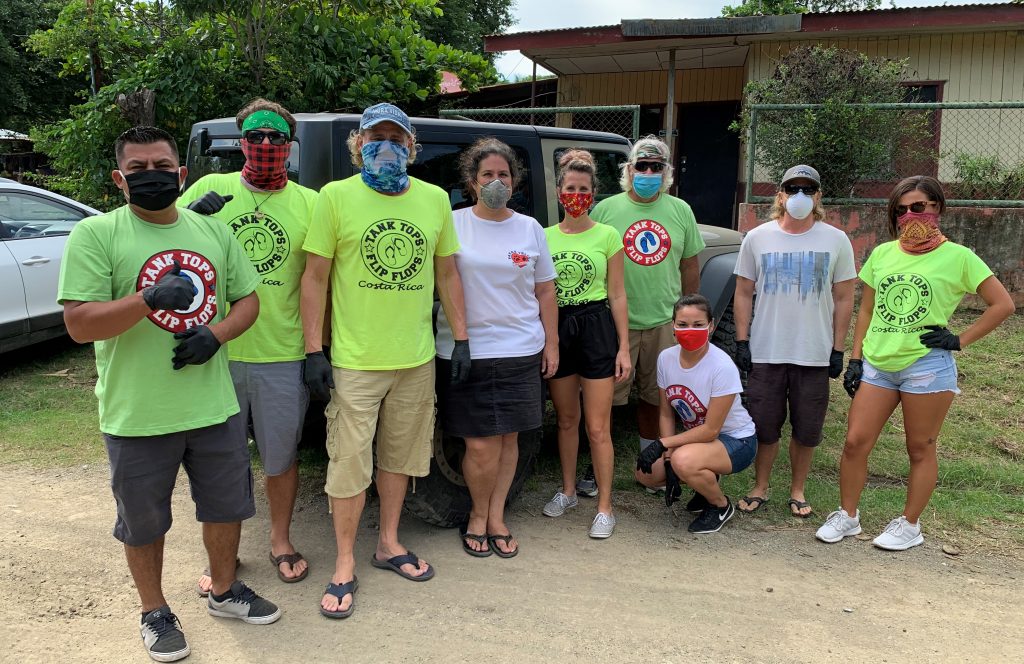 Tank Tops Flip Flops charity T-shirts have raised tens of thousands of dollars in the last few years, and EVERY SINGLE PENNY of that money goes to support local charities and foundations. THANK YOU for all your support and for continuing to follow this mailer.  Recently, as you have seen, the Tank Tops Flip Flops crew along with many volunteers have been going out twice a week to local communities and delivering food and other vital necessities to families in need. With the COVID-19 virus having shut down all international travel, the local tourism industry has been hit very hard. THANKS to your generous donations we have raised over $40,000 to feed people and animals in these very challenging times. We have also started working with the inspirational Patas Y Manos group and organizing "Community Clean Ups and The Fight Against Dengue in exchange for our care packages. It has been inspiring to see the local towns all coming together to pick up the debris and clean up their neighborhoods. BRAVO!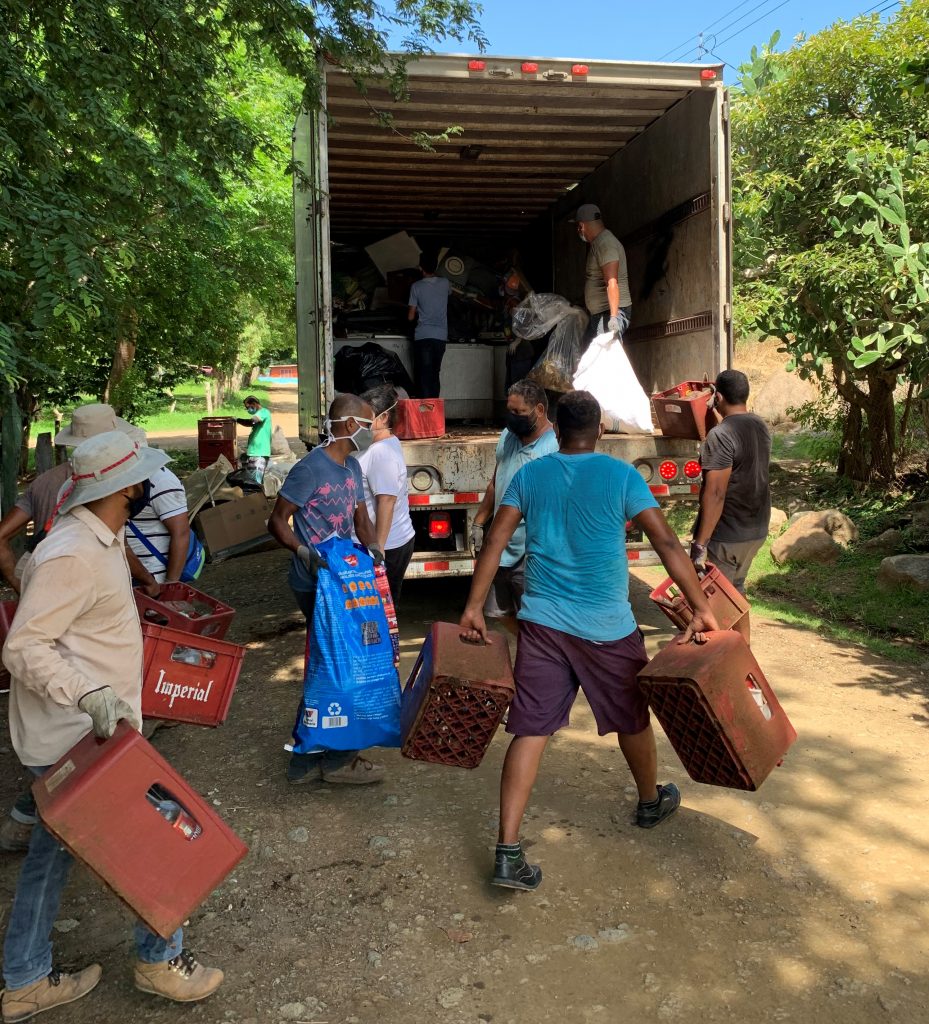 Tank Tops Flip Flops Newsletter edition no. 164
But we continue to need your support and your donations. Recently, various groups and businesses have reached out to me to sponsor a full week of food delivery and we have highlighted them in the past newsletters. THANK YOU to all who have participated. Now many of my clients are telling me that their friends and families want to sponsor an entire week as well.  THANK YOU FROM THE BOTTOM OF MY HEART!  I have decided to feature these people's properties in my newsletter as a way to show my sincere and deepest appreciation for their massive support. If you would like to sponsor a weekly food drive, and have us feature your business, foundation, development, vacation rental or FOR SALE property, please contact me. Words cannot express how touched I have been by the outpouring of support and love from my friends and clients for the Ticos and their beautiful country.  Please, everyone stay safe and healthy, take care and I hope to see you all back down here in paradise soon.
If you would like to make a donation to our food drive, no amount is too small. You can send via PAYPAL or ZELLE using my email michael@tanktopsflipflops.com
Our Featured Property Today is Monte Bello 10.  The Butler family have decided to upgrade to an even bigger and more impressive home, at the top of the mountain, and have put this spectacular property on the market.  Thanks to their mind boggling donation we were able to feed over 200 families and dozens of Fur Children!  If you are going to buy a house in Costa Rica, THIS is the one you want!  Patronize the businesses that are giving back to the community.
Monte Bello Lot 10 – 6 Bed, 5 Bath Main and Guest House, Huge Pool, Large Terraces, 2 Car Garage, 5,300 SF – $1,795,000

Ocean View Estate Property with 6 Bedrooms and 5 Bathrooms inside Coveted Monte Bello. Move right in to this unique ocean view estate home inside the coveted Monte Bello development in Playa Hermosa, Guanacaste. The property measures over half an acre (2,390 square meters) and consists of a 4 Bedroom, 4 Bathroom, 4,200 square foot main house and a 2 Bedroom, 1 Bathroom, 1,100 square foot guest home and attached two-car garage all on one level.  The main home has a massive great room that has a large living room and dining area along with an immense curved kitchen island and sit up bar with seating for 8.  The great room opens out onto a large covered terrace that spans the entire width of the house and features a large infinity-edge pool and separate sunken wet bar and custom BBQ area.  Each bedroom has its own private bathroom with one of the bathrooms having access from both the pool area and inside the house.  The master bedroom has a huge walk-in closet and both indoor and private outdoor showers. The guest house has 2 bedrooms and 1 bathroom, a full kitchen and an attached 2 car garage with a 2 car carport as well. Built with extreme attention to detail and of the highest quality featuring porcelain tile flooring throughout, granite countertops, custom hardwood doors and cabinetry, hand-laid stone wall coverings and clay tile roofing. As an owner in Monte Bello, you enjoy rock-solid infrastructure and low density as well as being within close proximity to Playa Hermosa Beach. Own your dream home you have been planning for years to enjoy on vacation or in retirement and rent it while you are away.  All this within quick proximity the Liberia International Airport, the San Rafael Hospital and PriceSmart along with all the services, restaurants, nightlife and watersports of Playa Hermosa and Playas del Coco yet you remain far enough away to feel like you are in a secluded and private hideaway.  Join this exclusive development in paradise today. Please check out all the photos and details of this house on my RE/MAX Tres Amigos website.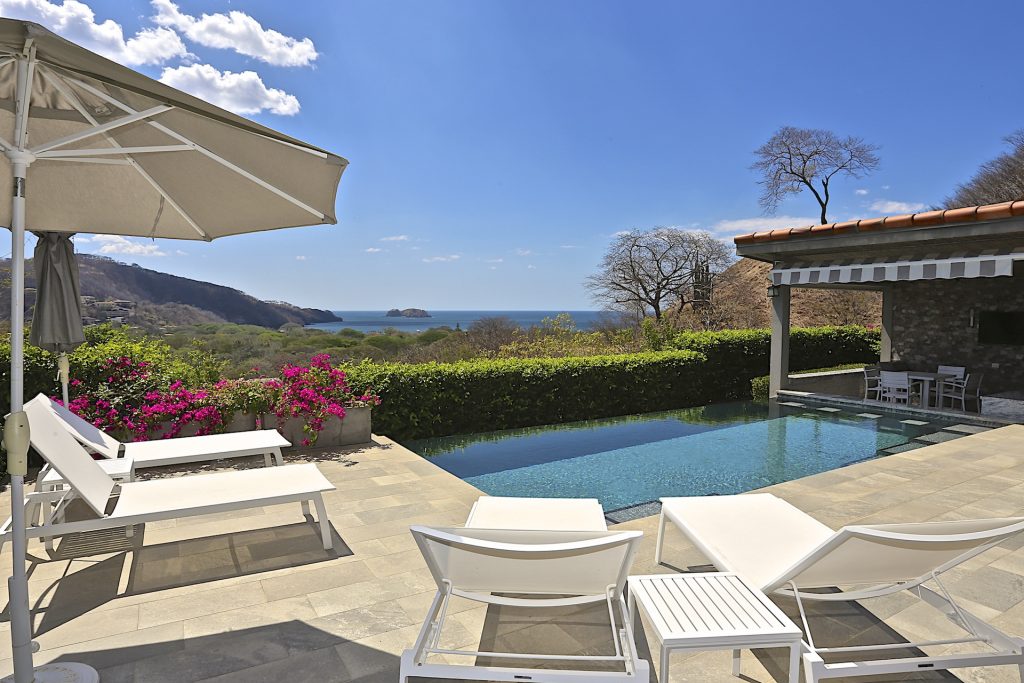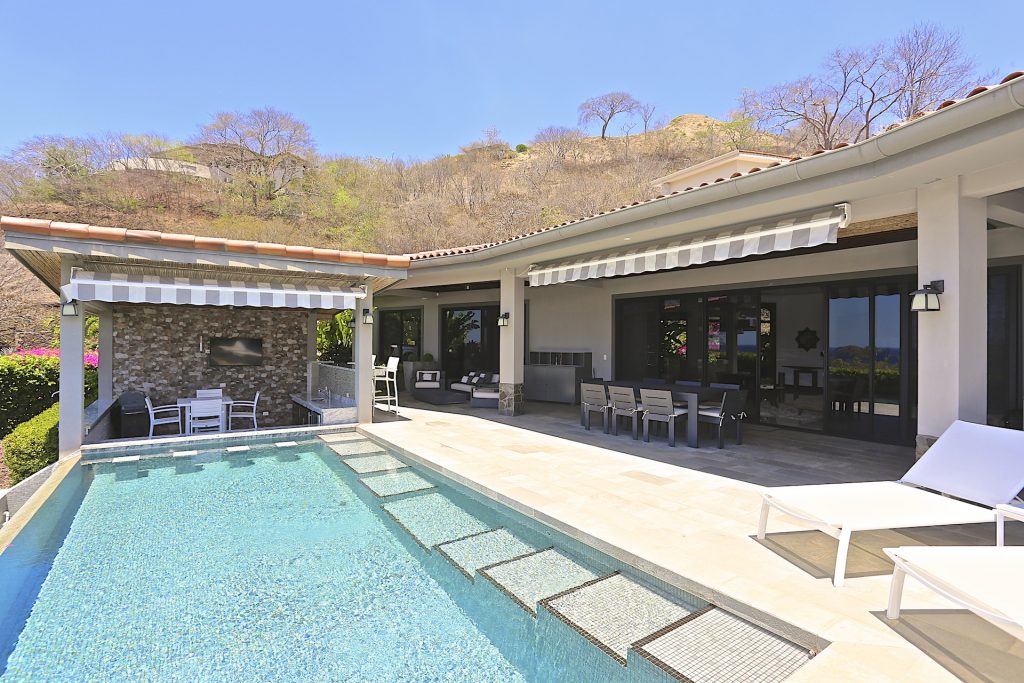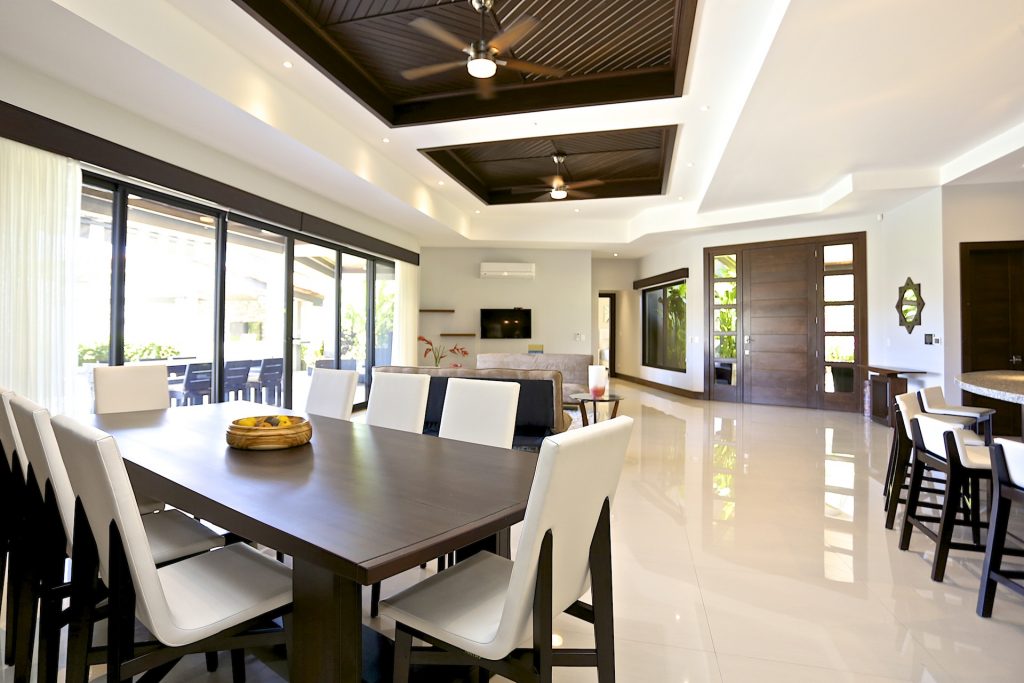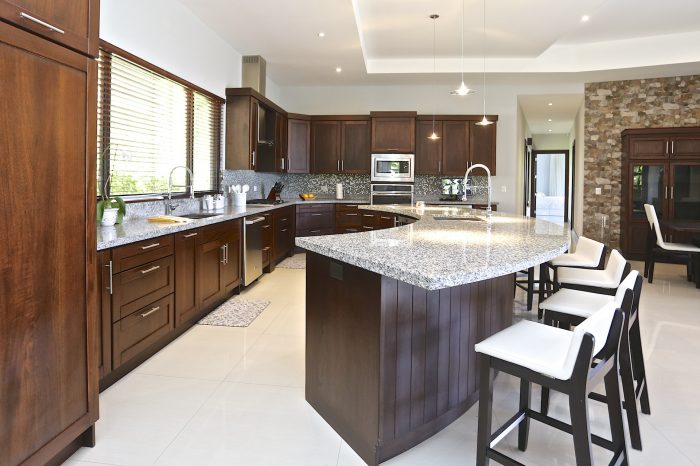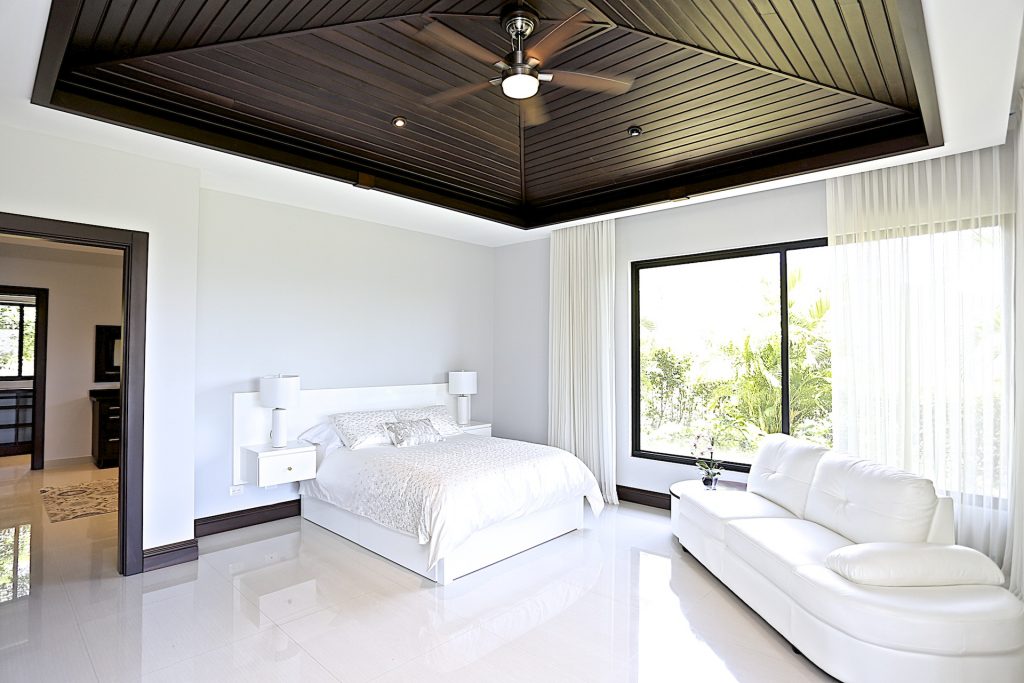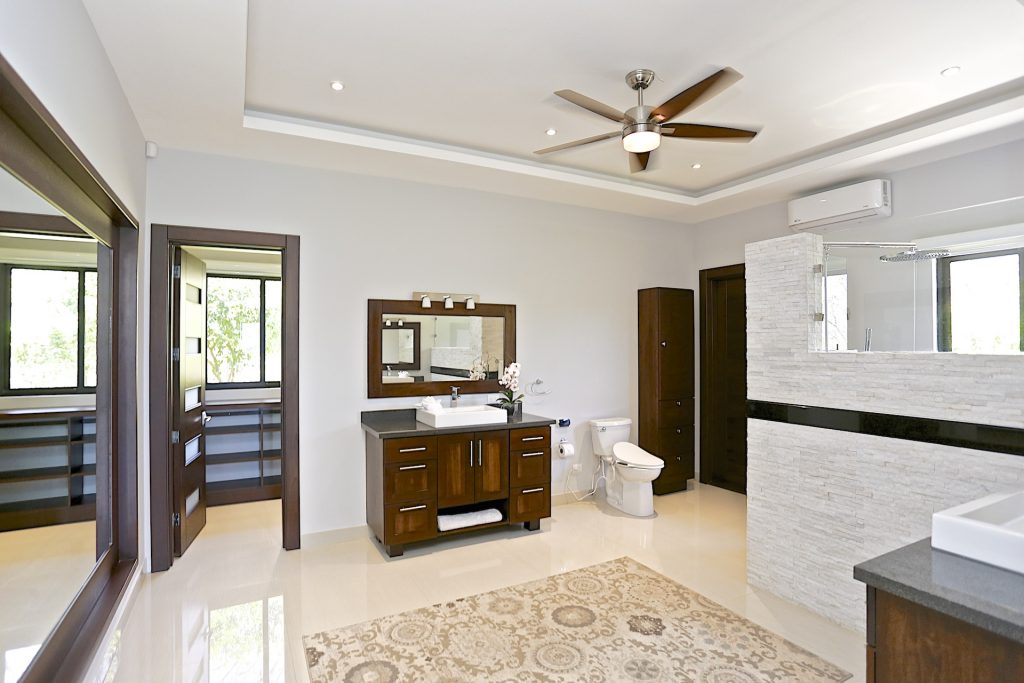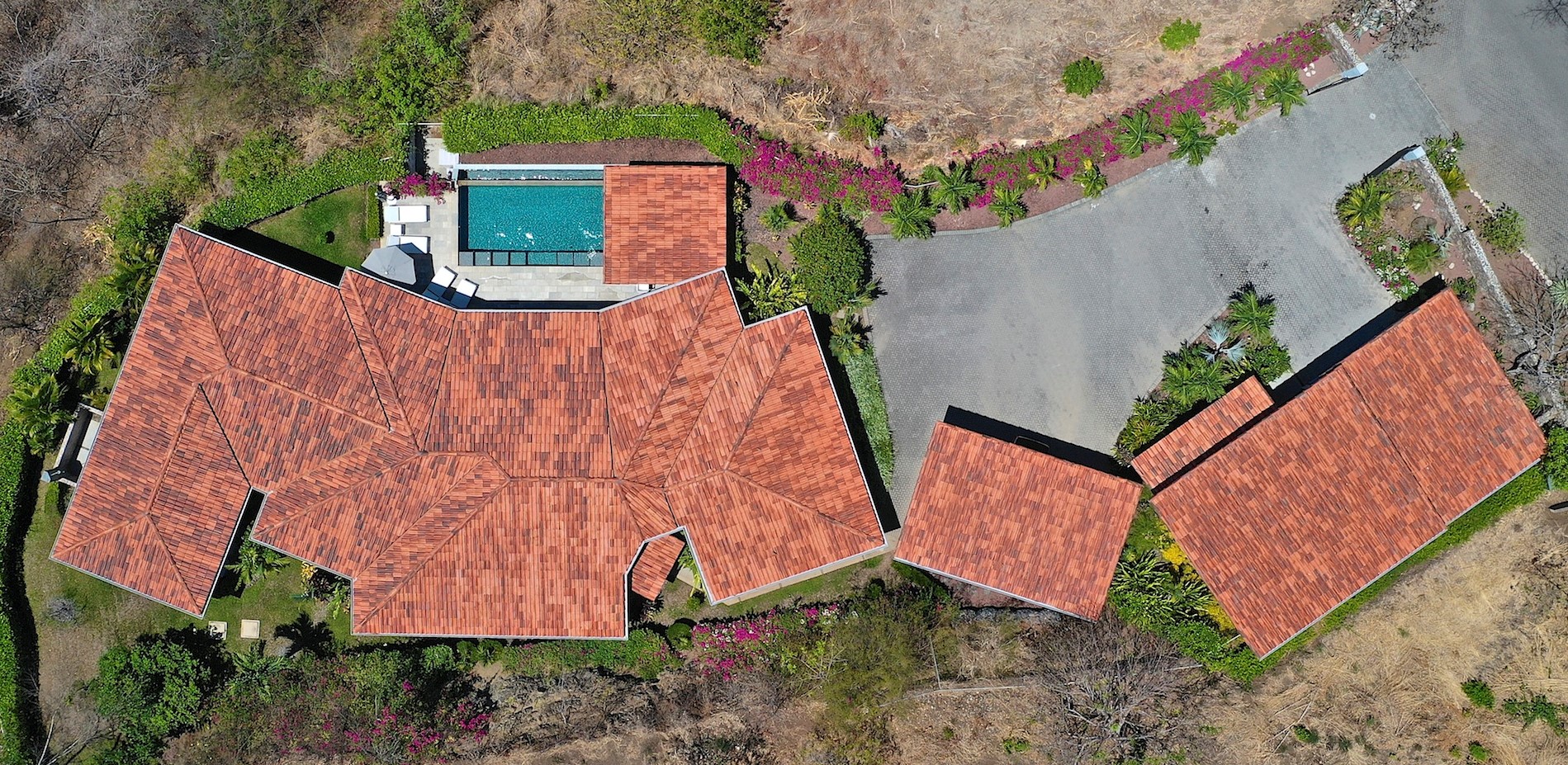 This week under our initiative of "Cambiando la cara de nuestro comunidades" (Changing the faces of our communities) we held our forth community event in the communities of Bolson and Ortega, Santa Cruz, Guanacaste.  Over two days, the face of these communities were changed, helped prevent dengue and 70 families were provided packages of food.  In the end, it was a complete success!  A total of 5.3 tons of potential mosquito breeding debre was hauled away by the Municipality of Santa Cruz, the community was cleaned, culverts and drains were cleared and pot holes were filled!  Cleaning our communities, fighting DENGUE and feeding those in need at the the same time!  This is proof that together we CAN and DO make a difference!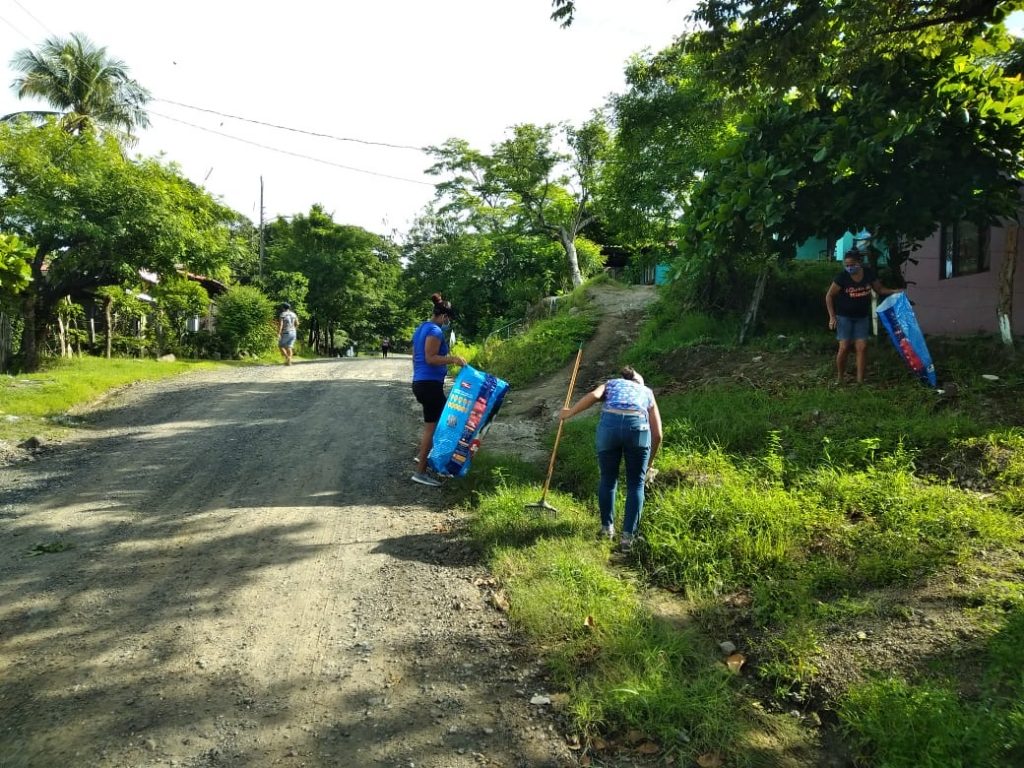 Check out this video of some of the garbage being picked up in the community of Bolson.  This has been a godsend for these people as they get to remove a huge amount of uneeded trash that might cause other problems like dengue fever and they feel like they are doing something positive for their community and themselves instead of just getting a handout.  Great idea and initiative.
Thanks and Pura Vida – Michael Simons
Tags: Charity Costa Rica, Life in Costa Rica, Volunteering in Costa Rica