The Passing of the Turtle
The Passing of the Turtle
Turtles. Everybody loves turtles. How can you not love a turtle? They are total studs and in Costa Rica, they are everywhere. It is almost guaranteed that if you go out on a sailboat, scuba dive or a fishing trip, you will spot a couple of them; many times, making love. It seems like every time I see a Tortuga, there is a second one underneath, and they are getting after it: like rabbits. All this romance means there are a ton of baby hatchlings. One of the more popular tours is to go and see them lay their eggs or watch them as they emerge. What an incredible site it is, to see hundreds, sometimes thousands, of baby turtles racing across the sand, trying to make it to the sea. Only a small percentage of them will survive and grow to adulthood, as there are so many natural predators, and unfortunately, mankind as well.
There are 4 types of turtles in the land of Pura Vida, and they are all endangered species as they fall victim to poaching for their meat, shells, and eggs.
Olive Ridley Sea Turtle resides only on the Pacific side of Costa Rica. They can grow up to two feet in length and weigh up to 100 lbs. They are one of the most common turtles, and their favorite meal is jellyfish.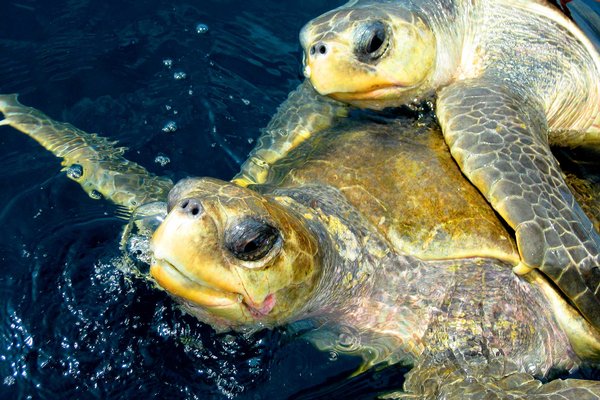 Hawksbill Sea Turtle is on the world's critically endangered list. They are double the size of the Olive Ridley and are easily identified by their pointed beak, like a hawk. They are found on both coasts of Costa Rica.
Green Sea Turtle can grow up to 4 feet long and weight up to 650 lbs. These turtles are herbivores and live on algae and seagrass, thus taking years to obtain their maximum weight.
Leatherback Turtle, the mother of all; these dudes are monsters. These magnificent creatures can grow to up to 8.5 feet across and weigh a whopping 1500 lbs.!!! You can spot these incredible beasts due to their leathery back and spine like points popping out on each ridge, although they are very rare.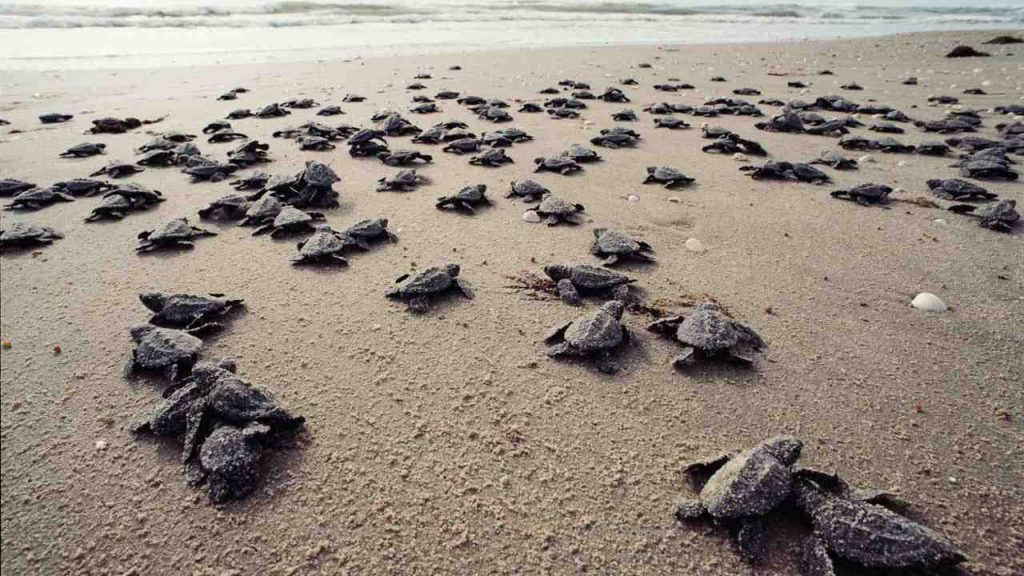 What is amazing is that the first three species, all return to the same beach where they were born, to lay their eggs. You must understand that these girls sometimes swim thousands of kilometers away from Costa Rica, spending months, sometimes years, out in the open ocean. Then when it is time, they somehow find the exact beach where they were born, dig a nest, and lay their eggs. I know people who get lost going to the grocery store for God's sake.
There are only six main spots in the entire country where you can view these spectacular reptiles, and two of them are relatively close by. Playa Grande in Las Baulas National Park and Ostional Wildlife Refuge in the Nicoya Peninsula. There are organized tours you can take, where you can sit on the beach at night, and watch as the momma turtles come to nest and then two months later, return to see the hatchings enter the universe. It is truly a stunning site to see.
Be respectful of the turtles if you go. Do not bring or use any lights, including your cell phone. Do not approach or attempt to take a selfie with a turtle. Do not block their access, walk, or drive over their area, as you will crush the eggs. Just sit, shut up and watch.
Recently, I was fortunate enough to experience, the very first passing of the turtle. Kingdoms have passing of the crowns, and on Independence Day we have the passing of the torch, something I will write about come this September 15 when we celebrate 200 years of Independence. But this latest ritual, has everyone talking. You see a couple of our very good friends, decided after 16 years of living here full time, it was time to sell their piece of paradise, and travel around the world. I was fortunate enough to find a fantastic couple, who just fell in love with their adorable ocean view villa the moment they set foot in the door. When they arrived for closing, she brought a sign that they had made to hang on the wall, naming the casa, VILLA TORTUGA. It is very rare for both buyer and seller to be in the same room at closing, as most of the time, at least one of them are represented with a Power of Attorney. But for this day, the turtle Gods were at work, and all 4 people were present. Within minutes, the two couples hit it off, and a new friendship was formed. When the new name of the house was revealed, jaws dropped.
"I have a turtle tattoo on my ankle" she screeched.
"I do too" she howled, and immediately feet were whipped up on the desk and a miracle had occurred.
The first passing of the turtle.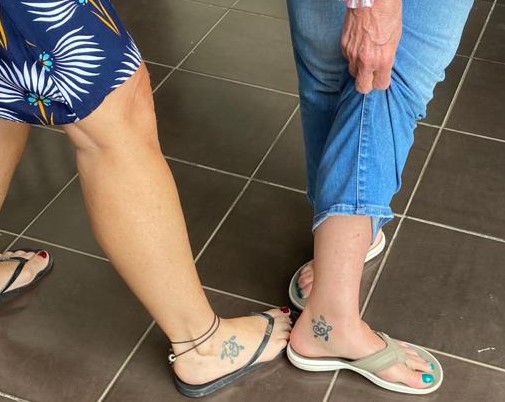 All I can say, is thank goodness they didn't have tramp stamps and nobody had to drop their pants or lift up their skirts!
Scott and Roseanne; I wish you safe travels on your next adventure, and we will all miss you tremendously. Please stay in touch and take care.

Chuck and Bonnie; welcome to Pura Vida. You are two awesome people, and I am so glad you will be in our lives now; we want and need more couples like you in Costa Rica.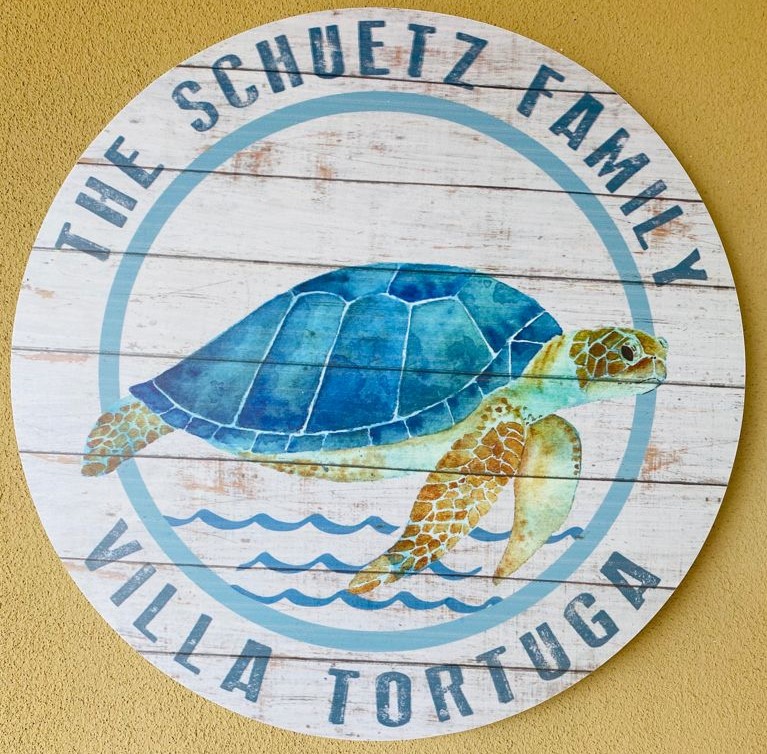 Congratulations. Welcome to Costa Rica.
If you would like to get involved and volunteer for the protection of Costa Rican Sea Turtles, there are many organizations. Thank you.
▷ Sea Turtle Volunteer in Costa Rica ?| Top 10 Projects 2021 | Volunteer World
Hope to see you soon. Take care.
Come on down baby.
Michael Simons
FEATURED PROPERTIES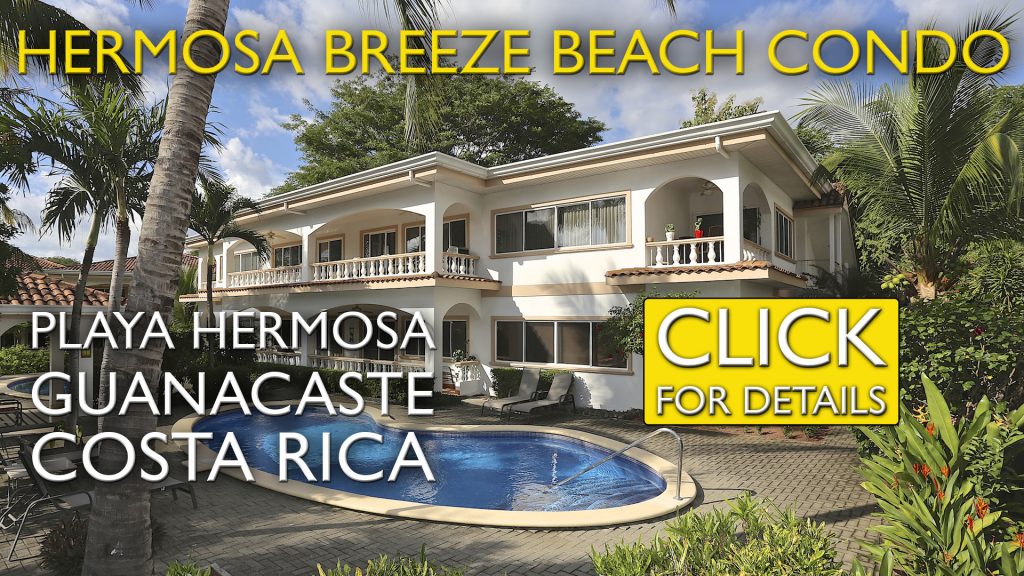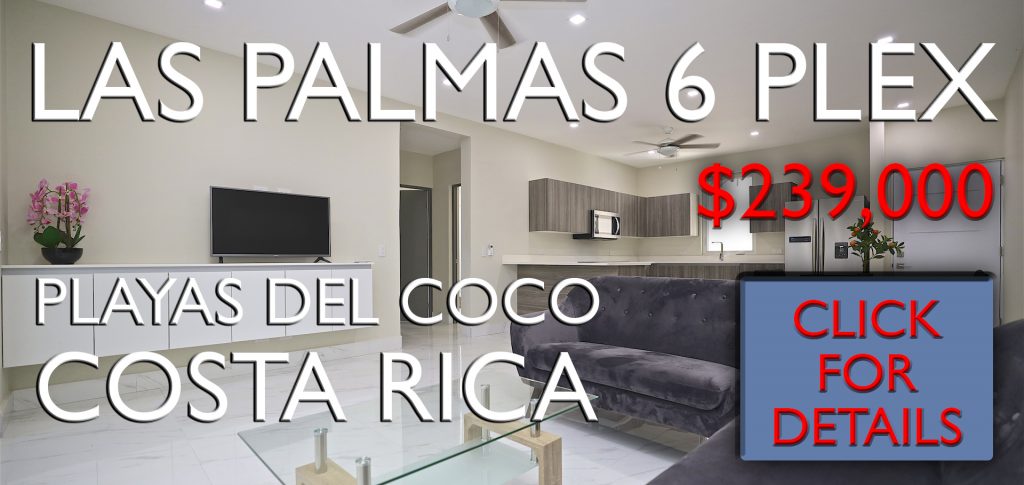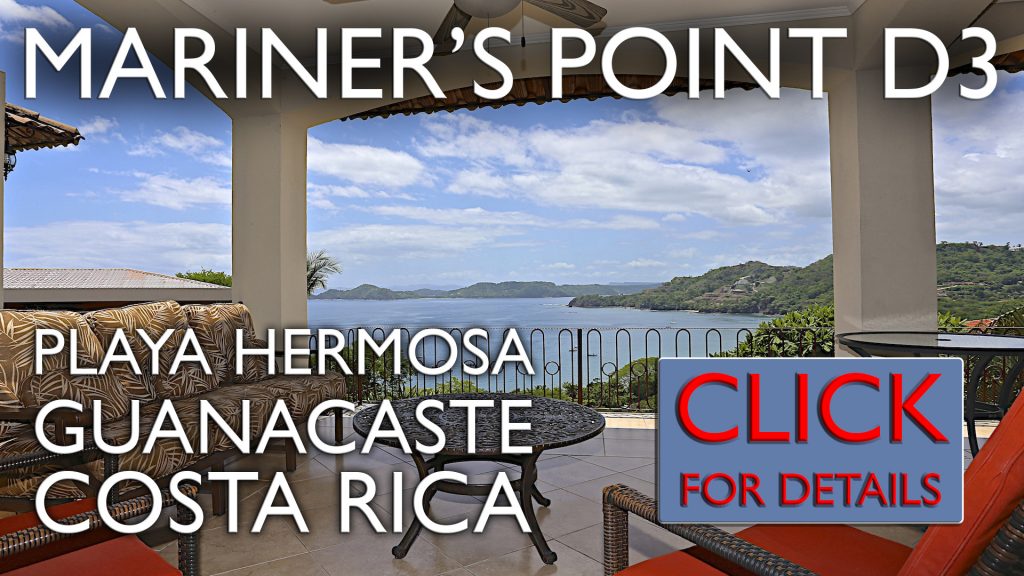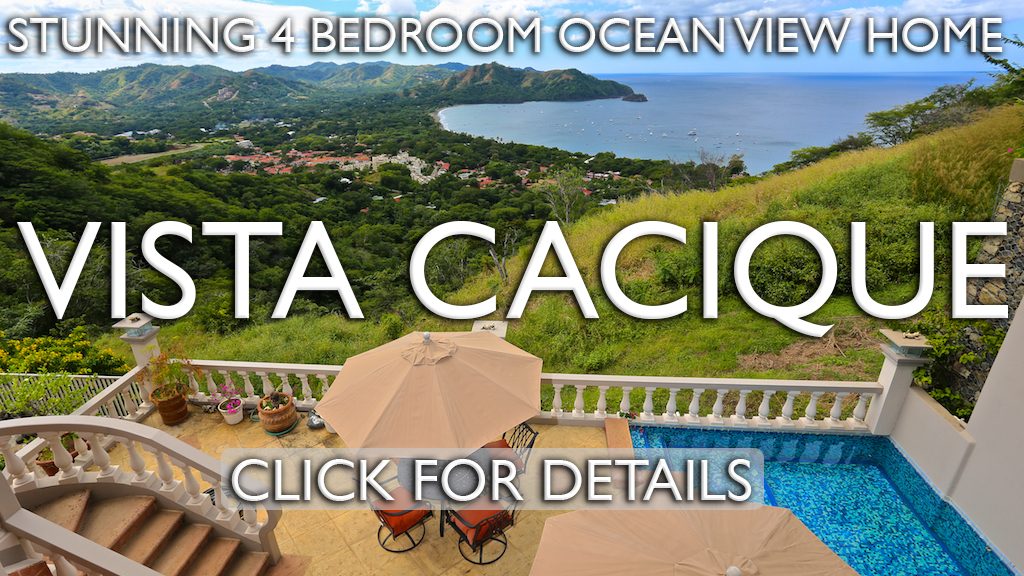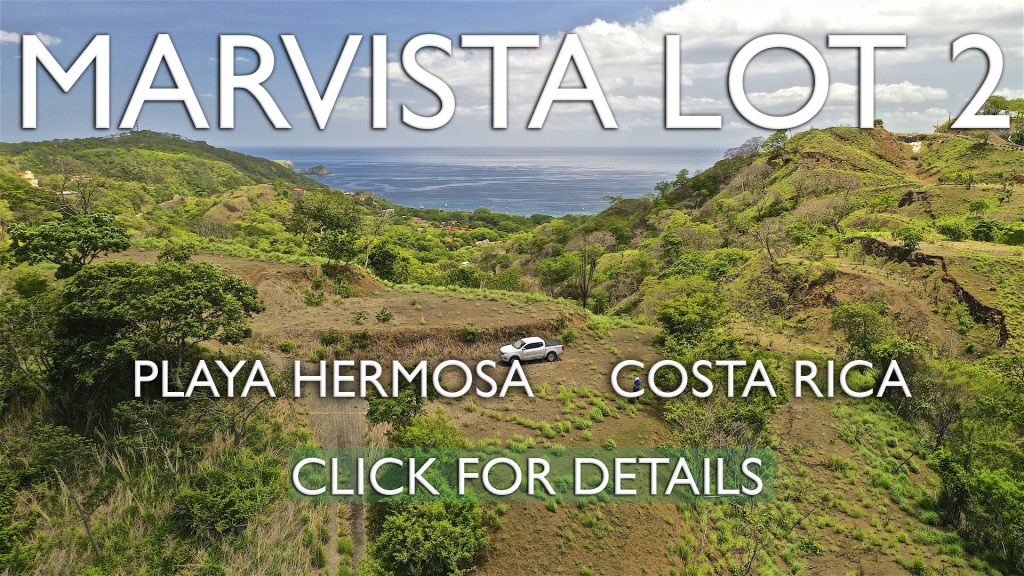 Tags: Costa Rica Adventures, Costa Rica Dream, Costa Rica Lifestyle, Costa Rica Real Estate, Costa Rica Tourism, Life in Costa Rica, Volunteering in Costa Rica