Music for Coronavirus Aid
Music for Coronavirus Aid
Many of you have seen Fatiniza perform at one of the many live music venues in Playas del Coco and the Papagayo Region.  Unfortunately we are not able to enjoy live music for the moment and certainly live performers are one of the most hardest hit sectors of the economy.  Is spite of all that Fatiniza decided to write a song that would bring some happiness and joy to everyone and at the same time help out those in dire need during these trying times.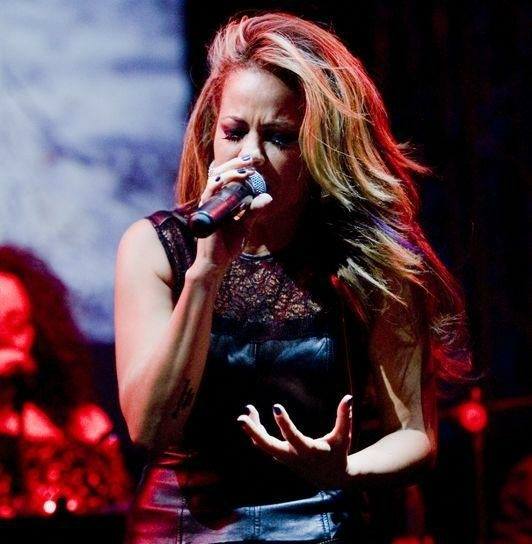 We at Tank Tops Flip Flops have met Fatiniza and her team at various live music festivals and shows while doing our local charity work selling Tank Tops Flip Flops apparel.  So when she saw that we were doing coronavirus food drives for our local area she contacted us to see if she could help.  So the idea of releasing a new song and giving all the proceeds to coronavirus charities was born.  You will see the links to be able to purchase the song below.  Approximately 50% of the proceeds will be split between two local charities – Tank Tops Flip Flops and Junto por Guanacaste.  This will cover the area from Playas del Coco and surrounding communities to the Potrero and Brasilito areas.  So check out the song and please download it to help out.  69 cents!
Tank Tops Flip Flops Newsletter edition no. 157
Here is the 'Press Release' for the song. 
Music is the fastest way to connect people, bridge gaps and spread a message. 'Hoy' the brand new single by Fatiniza aims to do just that. The song was born during the COVID-19 Pandemic. Many people are suffering, being displaced and dying every day. World news has become overwhelming and depressing. 
'Hoy' is a 'pick me up' for the world. The music is upbeat; the lyrics are inspiring and anthemic. The images in the video have been sent in from all over the world and it shows us just how strong we are, how quickly we can unite to help one another, that we are human and that we can still smile.
Your help is needed now. With the restrictions imposed due to COVID-19 there are very limited alternatives to make any income at all. Those that live paycheck to paycheck are now very low on essentials to keep themselves and their families provided for. 
We at Fatiniza are already connected with aid providers in these regions. This means that we can quickly convert your donations into actions. Fatiniza social networks and a dedicated Facebook page will keep donors updated and informed on how and where their contributions are working. 
Donations will quickly reach deep into several remote communities in Latin America and provide urgently needed food, water, shelter and medical assistance. 
Download the song at your favourite platform including iTunes and Amazon MP3 for less that 1$ USD and help us get essential aid to those in need. Direct donation accepted too and no donation is too small.
Supporting each other now, we will survive this.
Fatiniza is aiming for 1 Million downloads of the song so that the team can make a real difference. Priced suitably for everyone at just $0.69 the song is available now for download on iTunes, Amazon Music and other major platforms.
Our Partners in Guanacaste, Costa Rica:
Tank Tops Flip Flops – Playas del Coco, Hermosa and Sardinal Areas
Juntos por Guanacaste – Potrero, Brasilito and Matapalo Areas
Tags: Charity Costa Rica, Live Music in Playa Hermosa, Volunteering in Costa Rica