Getting Engaged in Costa Rica – She Said Yes!
Getting Engaged in Costa Rica – She said YES!
I have never had any children, but I have about 100 nieces and nephews. Sydney and Hunter, are mine by blood, they are my sister's kids and they are spectacular. I am a very proud Uncle. Then there are the other 98. Most of my friends have raised families, and theirs have all turned out great; they too, call me Uncle Mike. Over the years, dozens of them have come to visit me in paradise, and I always try to go out of my way to show them a great time. So, when I received a call this past week, about their upcoming visit, I went into action.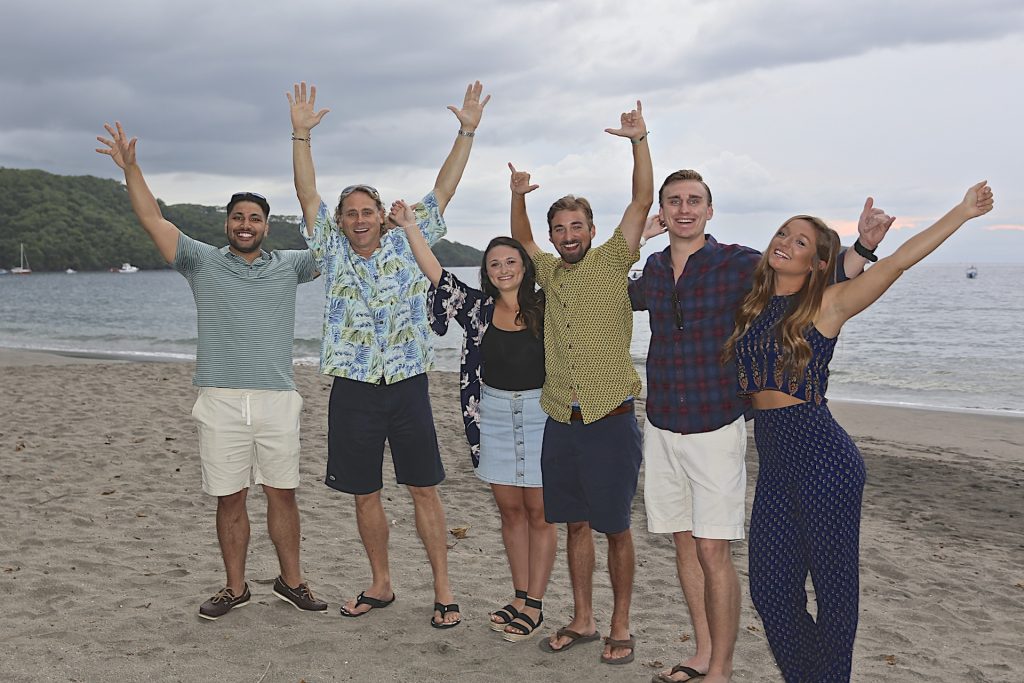 Jenna is the daughter of two of my best friends, Eddie and Jamy who live in Maryland. She was visiting for the second time with her boyfriend Nelson, and three other friends that she has known her entire life. I got a call from Nelson a couple days before their arrival, and he told me he was going to Pop the Question. Help me please! He sounded a tad desperate on the phone.
Relax I told him; I have it completely under control. Just show up with the ring, and leave the rest to me.
Wednesday night BBQ at El Velero is one of my favorite places to go for dinner and I took Jenna and Nelson there on their last trip. So, this was an easy excuse to get them all to the beach, dressed nicely for photos. I lied (of course) and told them I was going to be filming some video blogs that afternoon on Playa Hermosa sand, and that my photographer would be there. "Why not come a little early, and I can have him shoot some photos of your group for your Facebook pages."
The rest is history.
Love you guys. Good luck. Make it work!
See you soon, hurry back.
Michael Simons
Tank Tops Flip Flops Newsletter edition no. 140
Tags: Costa Rica Adventures, Costa Rica Dream, Costa Rica Lifestyle, Life in Costa Rica