Digital Nomad Visa Enacted into Law
Digital Nomad Visa Enacted into Law
It's official!  If you always dreamed of working with your laptop looking out at a beautiful ocean view in your favorite Costa Rican beach town then you are in luck!  Costa Rica has just made it extremely easy to come down and work remotely and legally as a Digital Nomad.  And to top it off they have given some special incentives that make it all the more attractive to Come on Down to Costa Rica.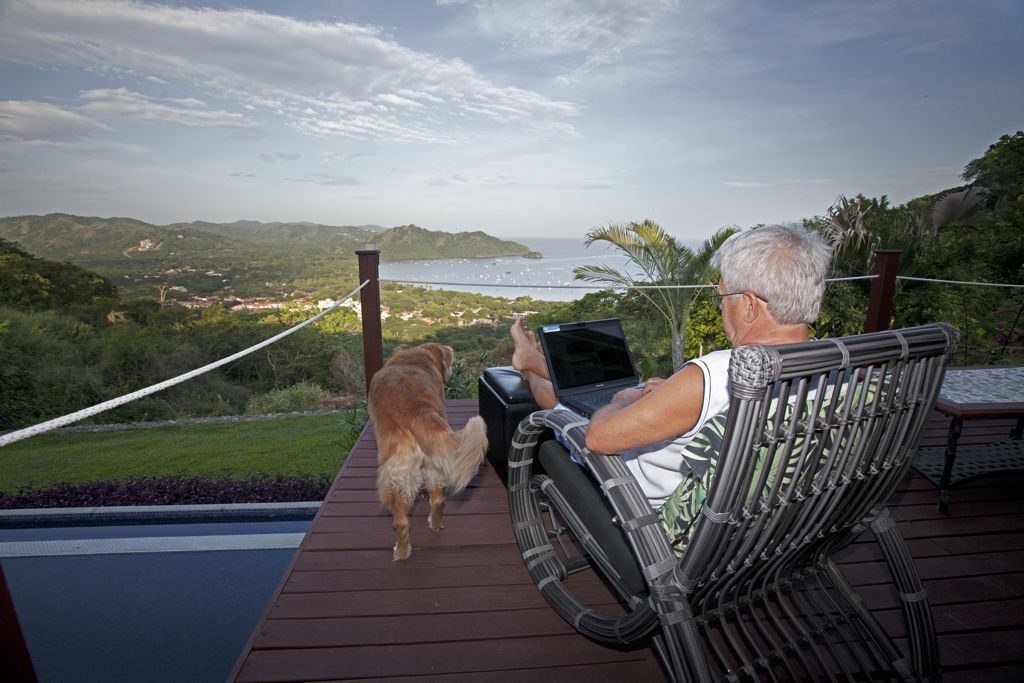 On Monday July 4th, 2022, the 'Law to Attract International Digital Nomads' was signed by President Rodrigo Chaves that grants a series of benefits to international virtual workers.
Tank Tops Flip Flops Newsletter edition no. 214 
The law creates a new visa category for foreign virtual (or nomad) workers. With this visa, virtual workers can stay in the country for one year, with the option of extending an additional year.
Currently, tourist visas only allow international tourists to stay in the country for 90 days.
A Digital Nomad visa will give you an exemption of paying import taxes of technology or equipment necessary for doing your work, such as computers and cameras among other devices.
People with this visa will also be exempt from income taxes on the earnings generated by the work carried out in Costa Rica.
The visa allows them to obtain a medical insurance policy that covers them throughout the period they are in the country. This benefit applies without the need to have a resident ID known as DIMEX.

Self-employed immigrants who qualify for this visa category will be able to open bank accounts in Costa Rica's local banks.
In addition, international digital nomads will be able to drive using their driver's licenses from their countries of origin without having to get a local Costa Rican driver's license.
To receive these virtual workers' visa benefits, the international remote worker who wishes to apply for the digital nomad visa must prove an income of at least $3,000 per month.  If you have a monthly income of at least $5,000, then you are eligible to receive a family visa to live in Costa Rica.
The new bill also scraps the need for applicants to present a criminal record certificate as part of the visa process.
If you are considering applying for the Digital Nomad Visa we can recommend a specialist to help you with the process and fast track your application.  We understand that this visa application will be available to apply online but so far, no details have been provided. According to the Department of Immigration, these Visas can be approved as fast as two weeks.

This new law will make a big difference in the arrival of long-stay tourists. It will also increase the possibilities for development and employment in tourist regions.
The full, finalized bill will appear in the Costa Rican Government official 'La Gazeta' in the coming days. At that point it will come into force and remote workers can start applying.
COME ON DOWN BABY!
Michael Simons
Tags: Costa Rica Dream, Life in Costa Rica, Working In Costa Rica