Costa Rica Wildlife Veterinarian
Our friend Karol Allard from the Salve Monos project here in Playa Hermosa, Guanacaste brought to our attention the amazing work being done by Wildlife Veterinarian Doctor Irena Villalobos Hoffmann.  Yes you heard that right – A WILDLIFE Vet.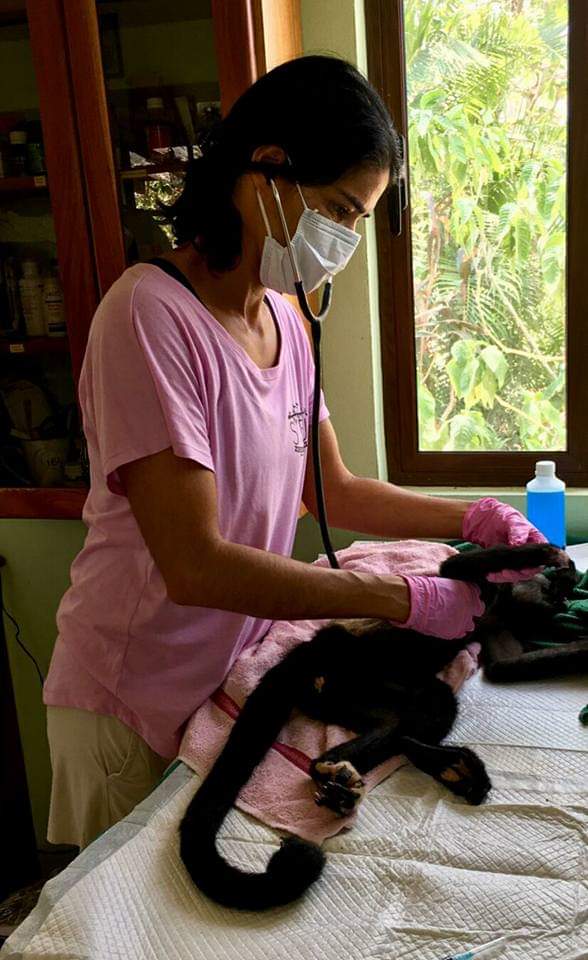 Doctor Irena founded SIBU Wildlife Sanctuary in Nosara, Guanacaste.  SIBU's mission is to rescue, rehabilitate and release injured, orphaned and displaced Costa Rican wildlife, specializing in Golden Mantled Howler Monkeys.  It is a legally sanctioned Costa Rican Non-Profit organization that receives no government funding.
If you are interested in visiting SIBU or finding out more about their programs go to their webpage and you can reserve a visit.  We can probably all agree that at some point when you think of Costa Rica you think of the wildlife.  It is great to see someone putting in the hard work as a wildlife veterinarian to help out what would otherwise be forgotten wildlife.
So now it comes to the reason behind writing this newsletter.  Karol Allard is in constant communication with Doctor Irena with her work here in Playa Hermosa for Salve Monos and she found out the Doctor Irena had her car stolen.  Obviously she needs a car to get around and do her work as a wildlife veterinarian and as you can imagine this line of work does not pay very well and the Sanctuary is trying to raise money for their programs and there is no budget for a car for Doctor Irena.
Karol had the great idea of creating a GoFundMe campaign for the purchase of a car for Doctor Irena.  The goal is raise $8,000 – which will not buy a new car in Costa Rica by any means but will get something decent that will work for the purpose.  So please have a look at the GoFundMe campaign here and donate if you can.  We would really appreciate it.
Thanks for all your support.  It does make a difference.
Michael Simons
Come on Down Baby!
Tank Tops Flip Flops Newsletter edition no. 139