Playas del Coco School Turns 100  Today!
The whole town turned out for the festivities that included and true Guanacasteco Band, Food and Drink.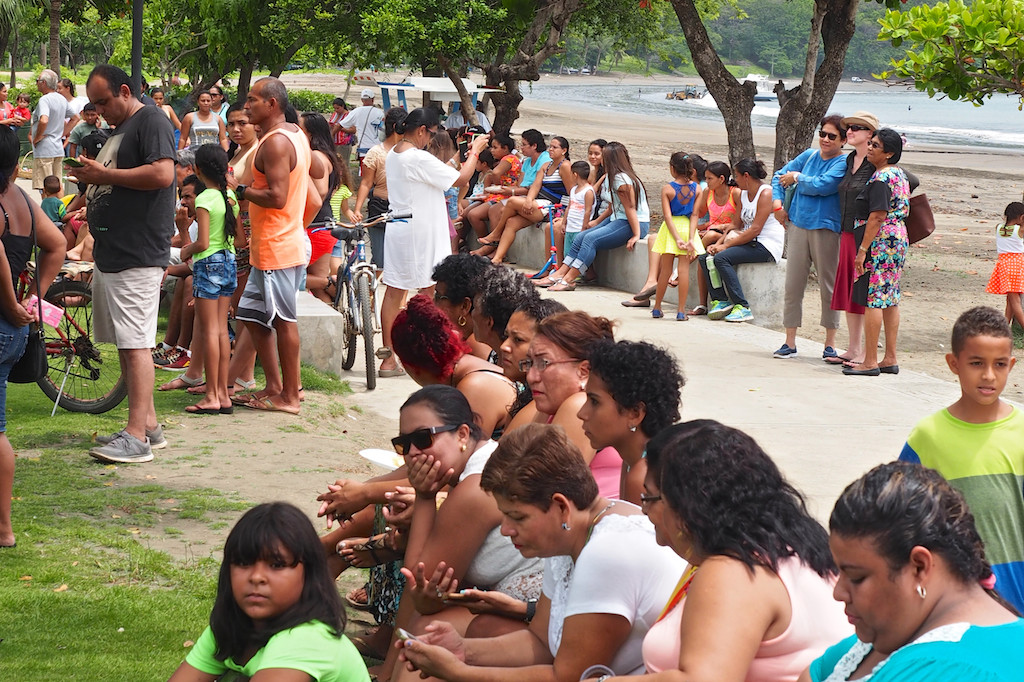 Things have come a long way since Playas del Coco's humble beginnings (see The History of Playas del Coco)
The Town of Playas del Coco has come a long way too with the addition of the beach front Boardwalk and skate park that allows families to interact in a great environment and gives kids an important outlet that keeps them doing physical activity.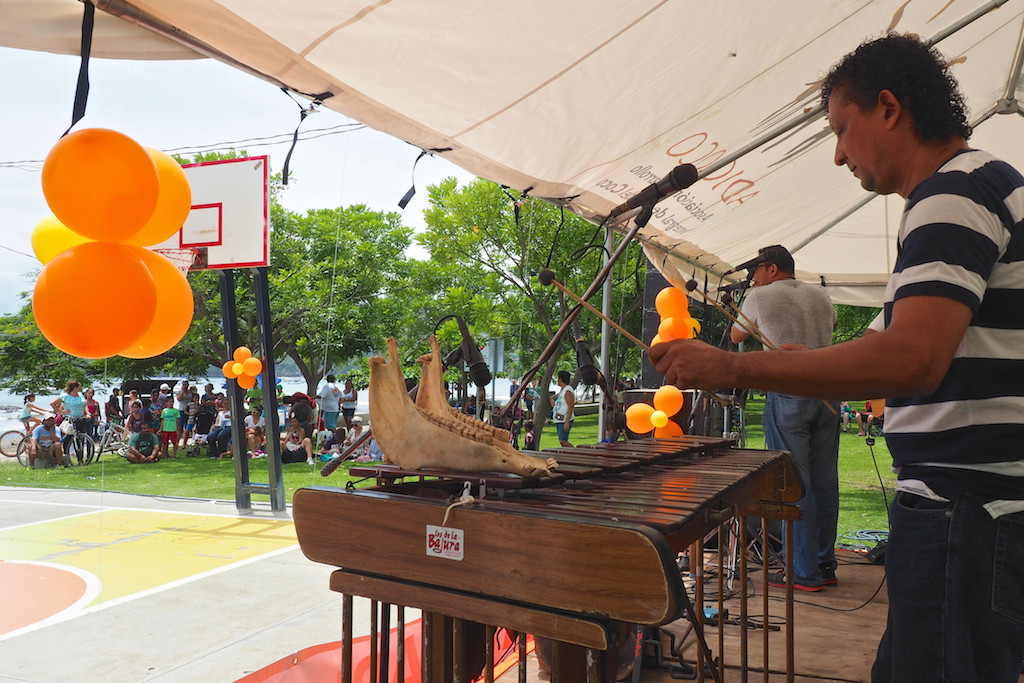 The Boardwalk or Paseo del Amor de Temporada (Summer Love Boardwalk) is now a great venue for all types of group activities and civic events.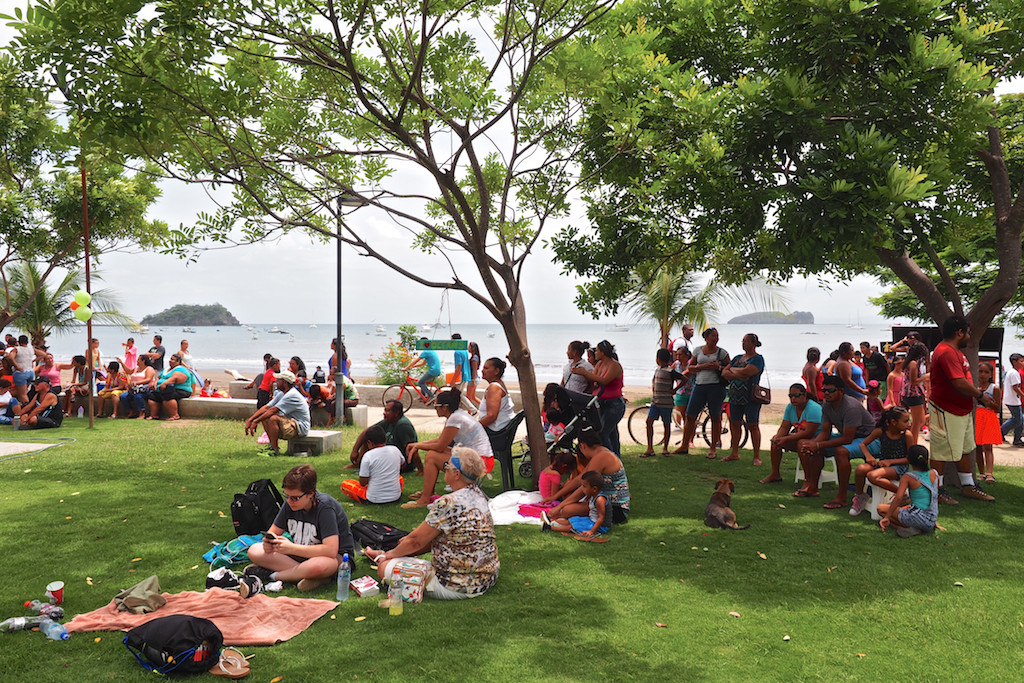 As a testament to Playas del Coco's growth – The School currently has over 600 students.  This is a public school and many students go to private schools.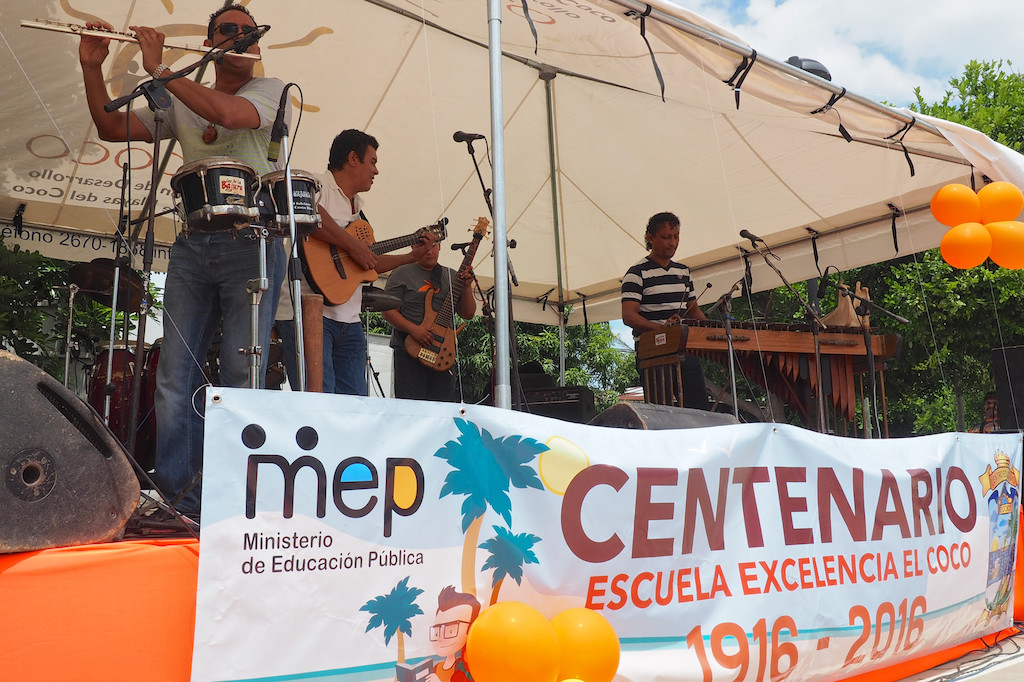 So next time you are in Playas del Coco Check out the Boardwalk and remember it is for everyone to enjoy!