At least a dozen people commented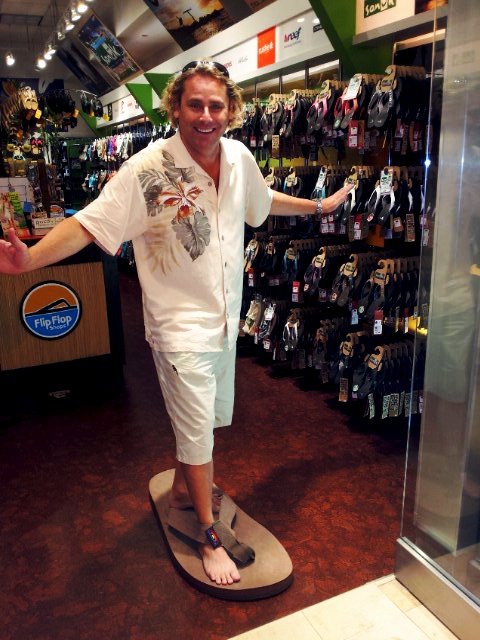 to me recently about the fact that I haven't written a Costa Rica lifestyle newsletter in over a while, having just done a couple of guest blog videos. "What's up dude, run out of juice? Did the well dry up buddy? Having writer's block Mike?" Jeez, cut me some slack would ya? It's only been 6 weeks and I had a lot going on ok. First off, I WAS IN THE HOSPITAL!!!!!!! Then it was my birthday and off to Canada I went. Man, you guys are a tough crowd, and I guess that saying is true: There is very little breathing room between success and failure, love and hate, life and death. But like it or not, I'm back, so take a seat, dial 1-800-ITS-TIME, grab a cocktail and enjoy the ride.

Every time I go back to North America, it reminds me why I love the Costa Rica lifestyle. You can just feel the anxiety and the stress everywhere you go. For me, the toughest decisions I have to make everyday are which color flip flops to wear and whether or not to have a Bloody Mary with my breakfast. Did you know that there actually is a National Flip Flop day? Look it up. My entire life is Flip Flop week, I won't wear anything else unless I absolutely have to, and even then I rebel. We went out to dinner in Toronto at one of the nicest steak houses in the city, and I had to dress to the nines. I had a really nice pair of designer jeans, a $500 Versace shirt but I still wore my flip flops. You should have seen the look on the face of the Maitre De, complete shock, but at Eighty Bucks a T-Bone I guess they figured they wanted my money more than I needed their meat so they let me in.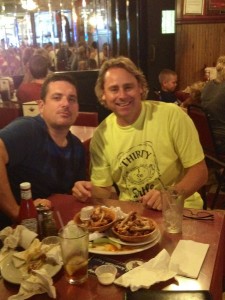 I won't waste too much of your time talking about my trip, because you signed up for a Costa Rica lifestyle website, now one about Western New York / Ontario Canada? So let me sum it up in a couple hundred words and get on with the Newsletter, as I don't want to wear out my welcome.
Buffalo is a dump.  There is nothing else you can say and there is no way to be nice about it. The city makes Cleveland look like a resort destination and we all know that is the armpit of America. Other than the rockin' Buffalo Wings at the original Anchor Bar, there is absolutely NO reason to ever set foot in this city – Ever.  Save yourself the anguish.
Niagara Falls is of course amazing, but after you go over to the Canada side, you are embarrassed to go back.  I almost denounced my citizenship right then and there. It's an atrocity.  The USA side of the falls looks like something out of a zombie movie, with abandoned buildings and trailer parks while the Canada side could literally be classified as the National Park that it is.  Pristine streets, gorgeous cafes and the police even wore white gloves;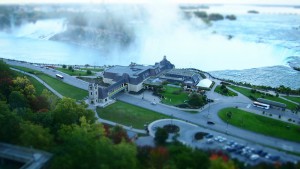 Wonderful.  As we got nearer to Toronto I was once again reminded why I don't live in a big city; Traffic; Horrible Traffic.  Without a doubt the worst I have ever had to endure in any city in the world, and I used to commute in L.A. everyday.  The city was very hip, lots of bars, lots of night life, and of course I saw the big attractions too; The CNN tower, NHL Hall of Fame, ChinaTown and a Blue Jays game.