Tank Tops Flips Flops: The Story and The Big Picture
Tank Tops Flip Flops Newsletter Edition no. 116
Tank Tops Flip Flops: The Story and The Big Picture – Giving Back in Paradise
Tank Tops Flip Flops is a lifestyle; it is an attitude; it is a peace of mind. It is about FINALLY leaving the Rat Race and moving to paradise. It is about having a dream, setting a goal and never quitting on it. TTFF is about waking up every day, with a smile on your face, knowing that you made it; and there is no better place to celebrate this mentality than in Costa Rica. Those of us that had the guts to make this life a reality, are examples that it CAN be done. I cannot begin to tell you; how many people have said to us; "you guys are the only reason I haven't given up. If you can do it; so, can I." We give hope to all those people out there, suffering through their miserable lives, knowing that there is a light at the end of the tunnel. Trust me: Do whatever you have to do to get here, because it is even better than we tell you. Every day is 90 degrees. Every dawn there is that smell of freshness that you cannot replace anywhere else in the world. Every evening is that amazing sunset that is always post card perfect. The people here are incredible; the landscape is majestic; the beaches are extraordinary; life here is outstanding. That is Tank Tops Flip Flops baby!!!!
Check out this preview video where I talk about the current Tank Tops Flip Flops Charity project we are working on.  The full video from start to finish is at the very end of the Newsletter.
TTFF is a wardrobe, literally. Do I wear my Reef Flip Flops with the bottle opener on the bottom or my New York Giants Flip Flops today; that is my biggest decision over coffee, every single morning? I have work Flip Flops and beach Flip Flops; casual Flips and dress Flops; it doesn't matter if I am going to a wedding or a BBQ, I know what is going to be on my feet. I have Coca Cola Flip Flops; RE/MAX Flip Flops; Heck; I even have Eddie Van Halen Flip Flops; verdad! I only have a couple pairs of shoes, and they sit in my closet covered in dust. If it wasn't for my morning run with my fur children, or having to hike a few lots, I would never even put one on.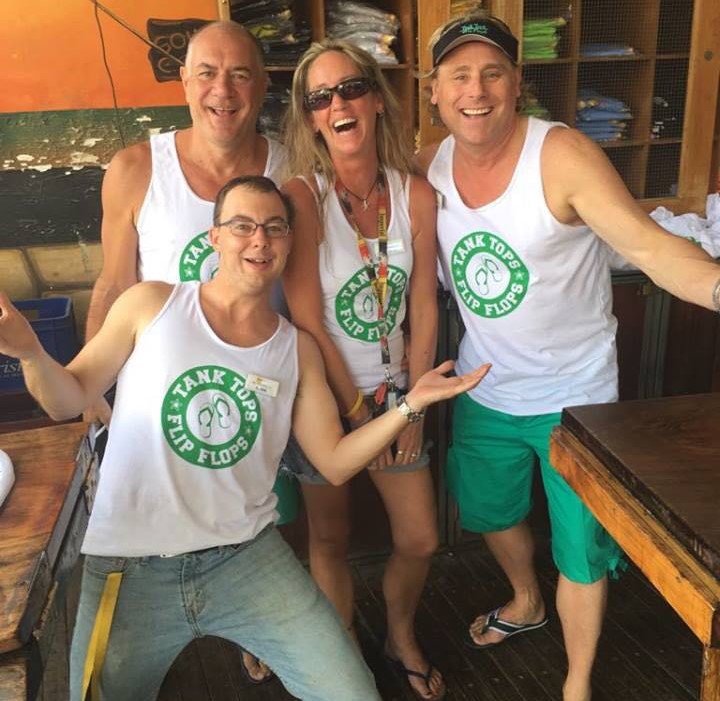 I have every color Tank Top on the earth; from every warm destination you can travel. I have been collecting them for decades. Seriously; who doesn't like a Tank Top? I worked my ass off, to get to a position where I could move to the land of PURA VIDA and make this my daily dress code. And in Costa Rica, you can wear them anywhere; you could go to a funeral or a business meeting, and nobody would be offended. Life is TANK TOPS FLIP FLOPS BABY.

I get asked all the time: "Where did you come up with Tank Tops Flip Flops? I LOVE IT!" It goes back a long time. If you have read my previous newsletters, you know that I was in the electronics and cell phone business. In 1999, I went out on the road, crisscrossing the United States. I hit every major city, and am one of the few who can say, that they have literally been in every single Baseball, Football and Hockey stadium in America. Fact. It was a lot of fun; a book is coming out one day I promise. Knowing that I couldn't live out of a suitcase forever, I started looking for other opportunities. One day, while driving through a snow storm, I looked at my business partner in frustration. "This sucks man. All I really want to do is wear Tank Tops and Flip Flops for the rest of my life" BOING, a light went off in my head. I decided right then and there, that I was going to start a bar called, you guessed it, Tank Tops and Flip Flops, similar to the famous Carlos N Charlie's. I was going to create a killer line of beach clothing for men and women, and also a wrath of cool Doggie wear. I was going to have two Labrador Retrievers, one named Tank Top and the other named Flip Flop; dress them up in their goods and hit on chicks. It was a great plan; I even trademarked the name and business.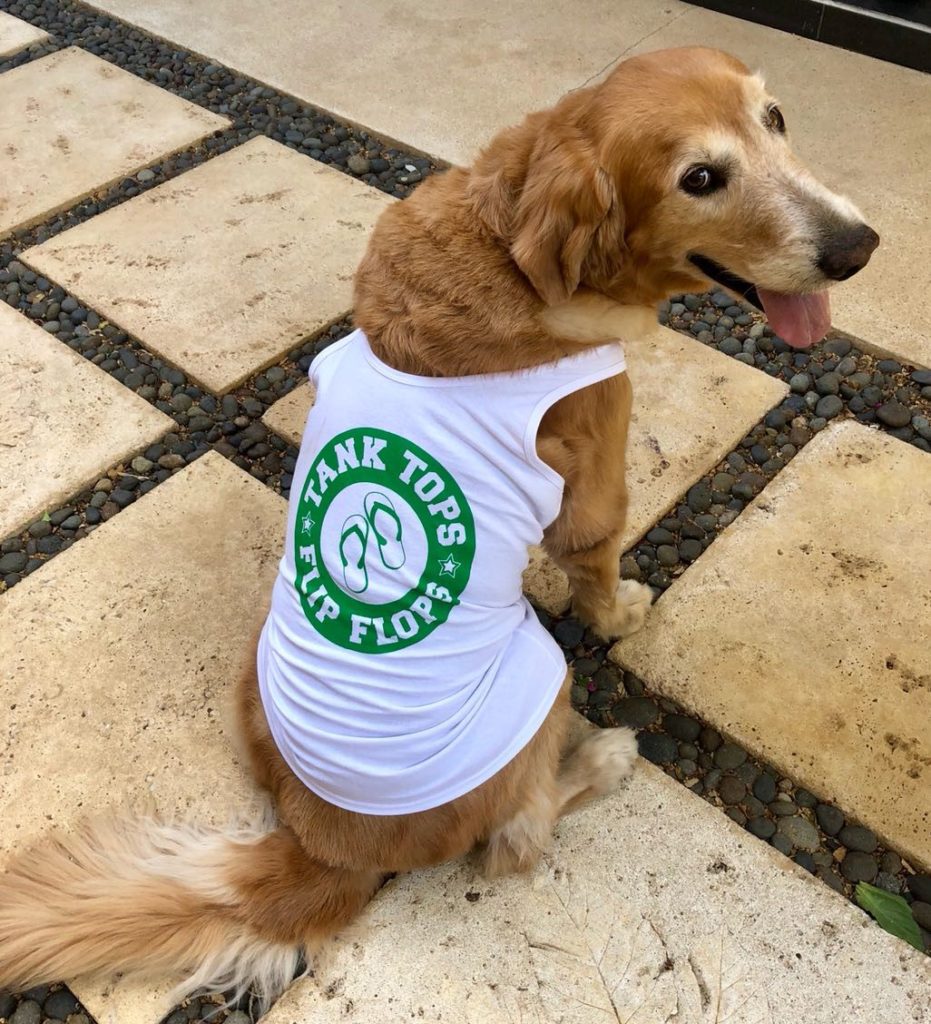 Then one day, I came to Costa Rica and my plans shifted gears. I bought a real estate company called Tres Amigos and moved to paradise with 7 suitcases full of what???????  –  Tank Tops and Flip Flops, and a couple other bare necessities. It was the best decision of my life. So, it was obvious when I started writing newsletters and telling my story of living the dream, the website name was a no brainer. I have always had the itching to have my own clothing line; but I am a busy guy. Fast forward to November 2017.
A client of mine Dan, has become a very good friend. He owned a successful construction company in Texas and sold it at a young age. He bought a home in PACIFICO, moved his wife Madison and two young children to Coco, and started a new chapter. They are the perfect example of a young family, wanting a better life for themselves. The kids go to private schools; Madison runs a children's exercise and day care class at the gym; and Dan owns a killer sport fishing boat, taking tourists out for deep sea adventures. They have hundreds of friends, are actively involved in the community, spend tons of quality time with the kids and ride around in their dune buggy, with the sun beaming on their heads. It's a good gig. One day, we were having beers, and I told him my story of the clothing line.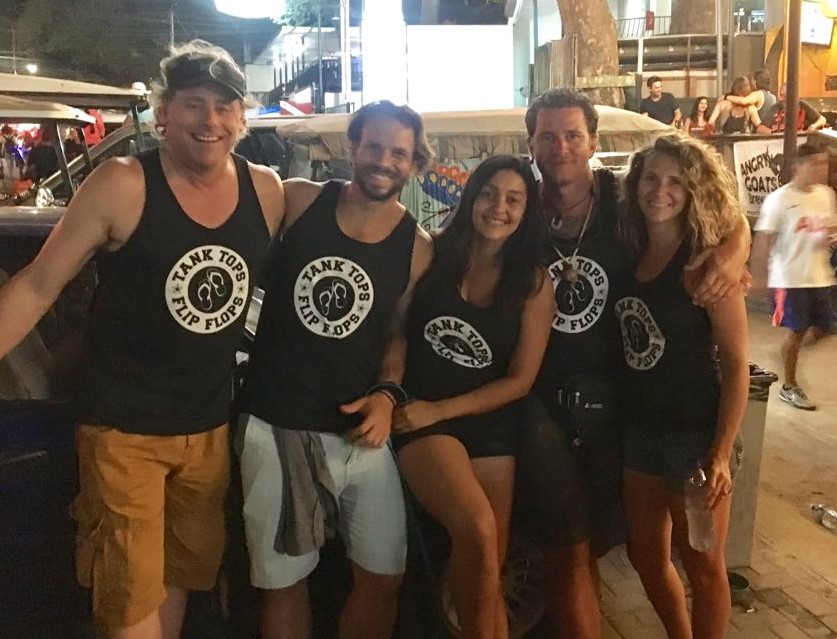 "Let's do it here! I want to be a part of it! I have some great ideas!" He lit up. You see Dan is an artist, who can free draw just about anything. Give him an idea, and his magic hand starts going; and within minutes, there is this amazing cartoon. I had the logo in my head for decades, and within about 90 seconds, it was a reality. TANK TOPS FLIP FLOPS COSTA RICA was born. We immediately started the trademark process.
Made in Costa Rica
By Costa Ricans
For Costa Rican Charity
That is our motto. Every piece of clothing is made here in the country, in a local factory. And everything that we design and sell, benefits a local charity here in the area. Our long-term goal is to have a full-blown clothing line, of sexy beach wear for gals, bikinis, wraps and bags: and super charismatic clothes for guys, like Tommy Bahama style shirts, sunglasses and ball caps. Obviously, rocking Tank Tops and the most awesome Flip Flops as well. We wanted to get the concept out to the local community, so that everyone would understand the big picture. We decided to start with these special event T-shirts and Tank Tops, and it has been a blast doing it as well. Whenever there is big bash, like a beach party or the famous TOPE horse parade, Chili Guaro competition or St. Patrick's Day drink off, Dan designs a shirt. We hang out all day, drink beer, hustle shirts and raise money for charity. We have collected THOUSANDS of dollars in just the first few months and donated it all to charity. We are not doing this to make money for ourselves, just to drive activity to local businesses and raise money for charity. And we get to drink Pilsen all day long.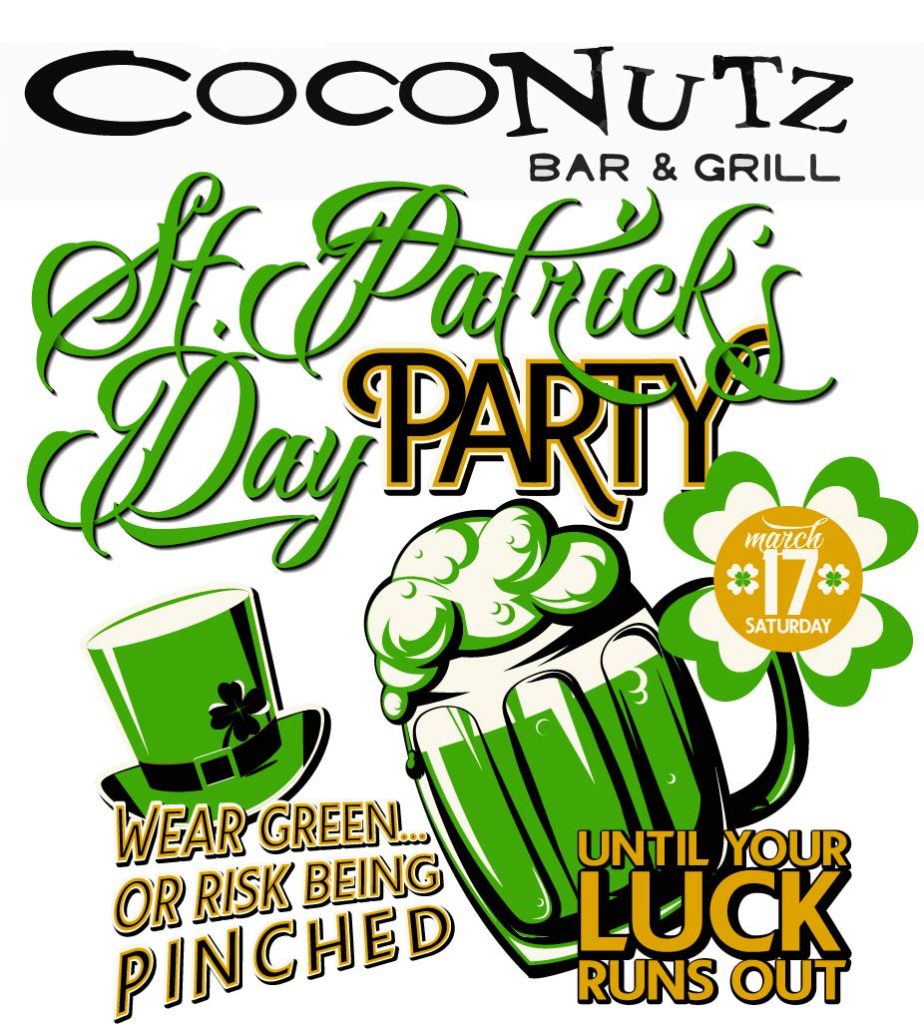 Toys for Tots.
Christmas parties for under privileged kids.
CARE dog and cat rescue.
Back Pack program.
Local Schools.
The response has been overwhelming. EVERYONE wants to be a part of it, and it has literally started to explode. The coolest part is seeing how many people are walking around town with our logo pasted on the front of their shirt and the sponsor rendering on the back. If you see someone wearing our gear, tell them THANK YOU for supporting charity. If you own one, wear it with PRIDE, as you are part of special group; a MOVEMENT. Once you have it on, there is nowhere to hide in a crowded room. Everyone is starting to know TANK TOPS FLIP FLOPS. If you have a charity or an event, let us know. We are always looking to design a shirt and help raise money for the community. I never get tired of drinking beer, hanging out with my friends; just make sure you have Pilsen, or we are never coming back.
Currently, we are raising money for something dear to my heart; the elderly. There is an association here in town called Alianza that helps raise money for the older people in need. We buy them items that they cannot afford, such as diapers and medical supplies, and also gatherings where we can show them our love. Dance classes and exercise regimes are just a couple of them. When you are old, and have no one to care for you, it is like a gift from God when someone reaches out to you. We want to be that gift.
Please support it by buying a shirt. Email me for more information  Michael@TankTopsFlipFlops.com
Now that we are building an awareness to our movement, we are getting many of the local establishments behind us; bars, restaurants, scuba shops, tour operators etc. We are going to be designing ONE TIME LIMITED EDITIONS shirts, for each of these businesses, there will only be 500 of each. They will have our logo on the front, and a very powerful caricature on the back. When these 500 are gone, they will never be replicated again. They will truly become collector's addition. The owner of the establishment will be the one picking WHERE the proceeds go, so it will support their personal favorite charities. We expect to raise THOUSANDS of dollars with the sale of these shirts; and they have some terrific designs, so you will want to have every single one. When the 500 are sold, we will create another design and do it all over again.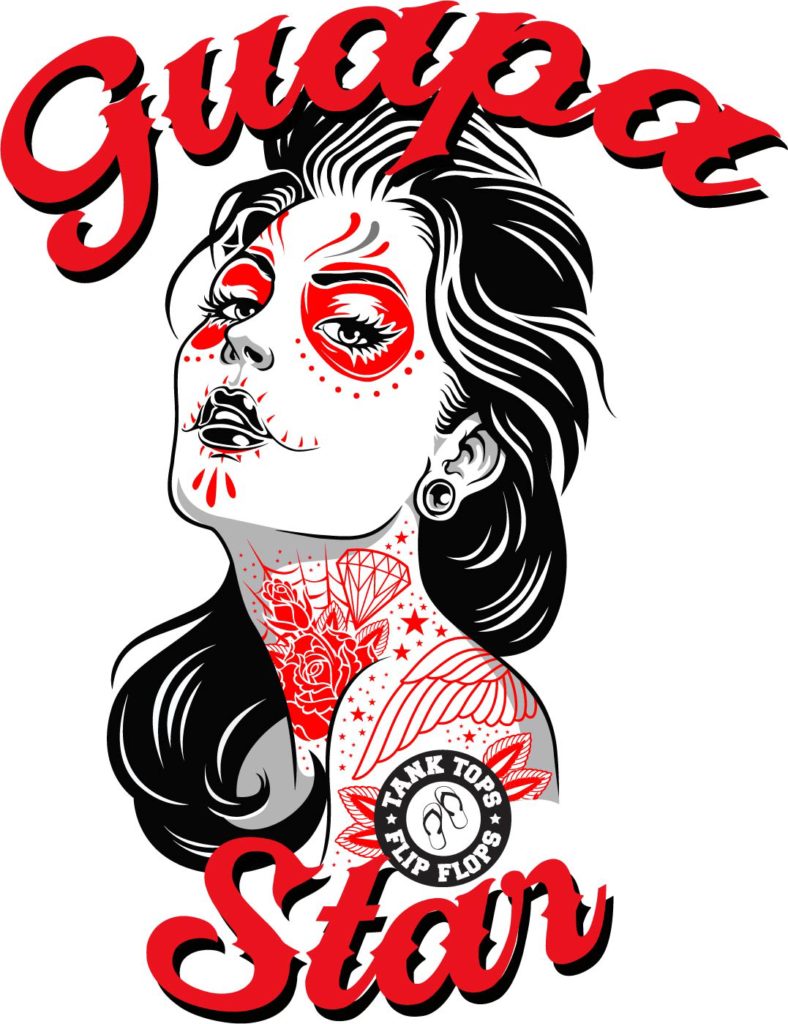 This will not only raise money for our charities, but also help drive clients to the local businesses, helping our friends in the town. It is a WIN WIN for everyone. Only the top establishments in the area will be part of our movement, and it will be an honor to have your name on our website as one of our premiere supporters.

It is going to be one of the biggest clothing lines you have ever seen, I promise you. Be a part of the lifestyle; be a part of the MOVEMENT. And I would imagine, there will be that beach bar someday too.
Thanks for supporting TANK TOP FLIP FLOPS.
Check out this video where I explain the background and whole concept of Tank Tops Flip Flops Charities and join us for a fun ride through our area while we buy the exercise equipment for our elderly friends in Playas del Coco using the proceeds of our most current Tank Tops Flip Flops Custom Design
Hope to see you wearing one of the shirts. They make great gifts too.
Come on down baby!!!
Michael Simons
PS – If you would like a Tank Top or a T-shirt, please let me know. They are only $20 and as you can see, it goes a long way. I can even have them shipped to you in North America. God Bless everyone who has supported our movement, it is greatly appreciated. PURA VIDA.
Tags: Charity Costa Rica, Costa Rica Lifestyle, How I came to Costa Rica, Life in Costa Rica, Volunteering in Costa Rica