Playa Hermosa School Backpack Program 2017
Playa Hermosa School Backpack Program 2017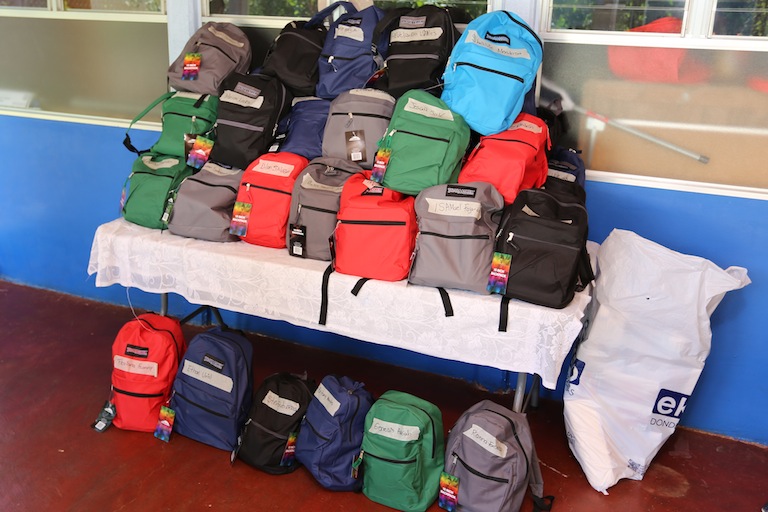 Once again the community of Playa Hermosa has pitched in to give all the local students of the Playa Hermosa Public School a Back Pack full of School Supplies, Uniforms – everything they need to start out the year on a positive note.
The School Principal spoke a few words to the Students before giving the Backpacks to the Students.
The rough translation is this:
"The Local Community has opened their hearts to give each of you all the supplies you need for the school year and you should thank them for that.  But the best thanks that you can give is to do well in school, study hard and apply yourself to learn all you can to be a good person"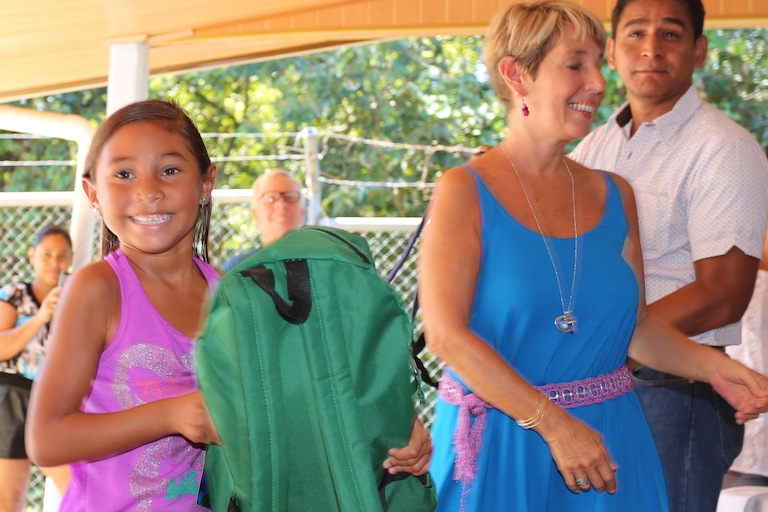 This year, with the help of the local community through the Playa Hermosa Residents Association, the school just inaugurated a new English Classroom.
School starts February 6th this year with 61 Students, up from 55 last year.  FOR THE FIRST TIME 6 non Costa Rican kids have enrolled in the School this year.  This is a long way from the little shack they started with to what is now a beautiful, organized and positive place for Students to want to come and learn.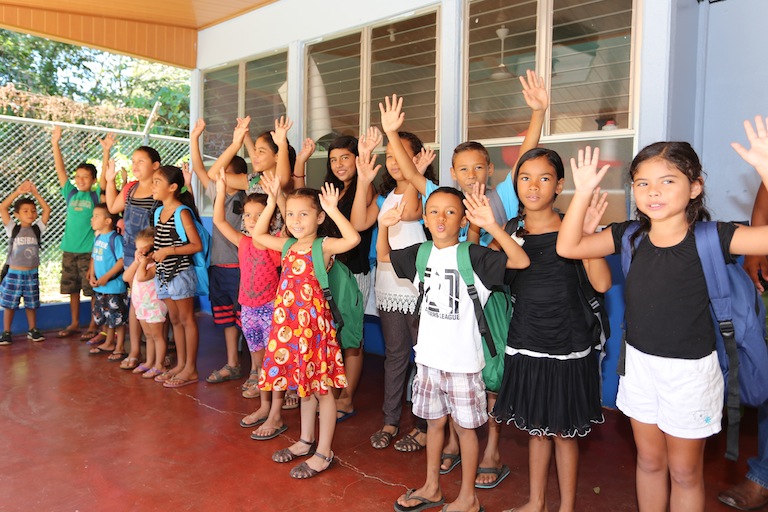 Thank you to everyone who donated the time and money to help the school continue to grow.
Special Thanks to Carrie Enfield the Chairman of the Playa Hermosa School Committee of the Playa Hermosa Residents Association and of course Gary Lindquist the long time supporter of all causes great and small.
Until next year!
Tags: Costa Rica Lifestyle, Life in Costa Rica, Volunteering in Costa Rica