Patas y Manos with Amy Lentz
Patas y Manos with Amy Lentz
Tank Tops Flip Flops has been a long time supporter of Patas y Manos; helping raise funds on various occasions for their cause mainly because of their work to help animals.  Amy Lentz is the founder of Patas y Manos who came to Costa Rica 20 years ago to learn spanish. Like many of us who came here and fell in love with the area and the people, Amy soon knew she had to figure out how she could stay here full time.  She developed a tourism based business and has never turned back – in fact she mentioned that she was recently back in the US and it had been 10 years since the last time she had visited!  There is no one more committed to being in Costa Rica than Amy.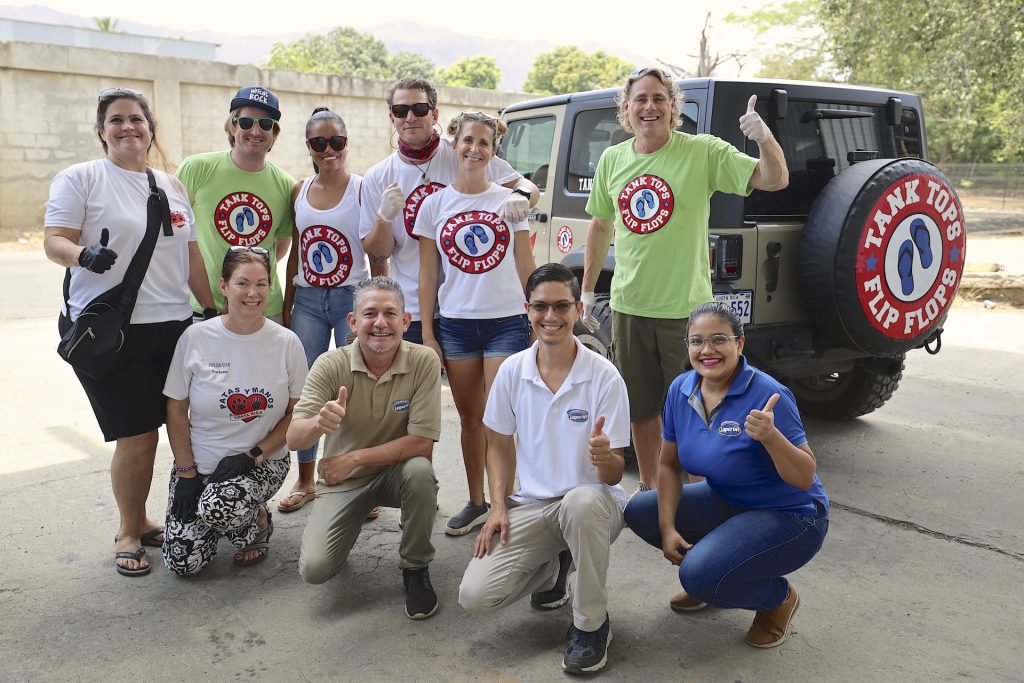 Amy soon saw that there was a need to get involved in her community by helping disadvantaged animals and people.  She started informally helping in any way she could but soon realized that it was important to create a formal, legal organization with a clear vision of what they wanted to accomplish and who they wanted to help.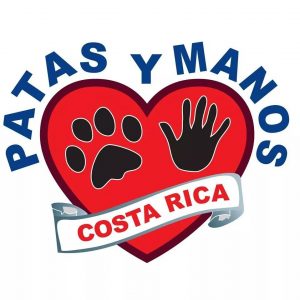 Tank Tops Flip Flops Newsletter edition no. 159
Here is their Mission Statement:  "Patas y Manos" (Paws and Hands) is a registered, not for profit association in Guanacaste, Costa Rica. Patas y Manos mandate is to assist Humans and Animals alike and work with other non profits or government agencies with like-minded intentions. In addition, this Association is in place to help animals and community members in the event of emergencies or natural disasters.  On behalf of Patas y Manos, We look forward to the opportunity of working together to enhance the "Pura Vida" lifestyle of which Costa Rica is famous. Together we CAN and DO make a difference!
Patas y Manos holds Castration Clinics for low income owners and stray Dogs and Cats throughout the year and an annual Breakfast with Santa for their Baskets of Hope program in addition to organizing blood drives as well as various events that raise awareness to their organization and raises funds for their programs.  They work hand in hand with government agencies to identify people in need and getting them immediate aid along with putting them in contact with the correct government agency that can help them get back on their feet with more long term help or get training or education needed to pull them out of poverty.
As a consequence of the Coronavirus pandemic the tourism industry in Guanacaste has basically stopped.  The result is that once gainfully employed people or small tourism based businesses are finding it impossible to pay their bills and put food on the table.  Since Patas y Manos is a registered non profit with extensive connections to other charitable and governmental organizations they have become a focal point for identifying and allocating food aid throughout the Playas del Coco, Sardinal and surrounding areas.
The CNE (Comisión Nacional de Emergencias – similar to FEMA in the US) has asked Amy and Patas y Manos to coordinate the food distribution in our area.  A big reason why Tank Tops Flip Flops has partnered with Patas y Manos is because they are communicating with the CNE and other aid agencies to determine who exactly needs the food aid so nobody gets left behind and so there are no duplicate efforts.  So when we show up to a community with our trucks full of food baskets we have a specific list of names to give to.  This takes a lot of time and coordination on their part but allows us to concentrate on raising the needed funds to buy the food packages.
Please check out this video where Amy goes into detail how she came to Costa Rica, how she started Patas y Manos and explains exactly they do:
We are now giving out food on a weekly basis and so far have given out full food packages to close to 500 families.  This is unfortunately not going to end for these folks that need it the most.  Tourism will come back slowly but surely as everyone wants to be in Costa Rica; but the economic situation for the most needy will rebound much more slowly.  So we will continue to give out food and supplies as long as the donations come in.
For Donations to Patas y Manos send to their PayPal account patasymanoscr@gmail.com
As always you can send donations to Tank Tops Flip Flops  PayPal account: michael@tanktopsflipflops.com  or  Zelle account: michael@tanktopsflipflops.com
There are many groups and individuals doing an outstanding job helping out our community.  Here are some of the other groups that we support and a list of where you can give:
Rich Coast Diving has been collecting food and giving it out to people in Playas del Coco.  They accept drop off food donations at their dive shop in Playas del Coco or cash donation via their PayPal account divetravelcr@gmail.com.  Put food bank in the description.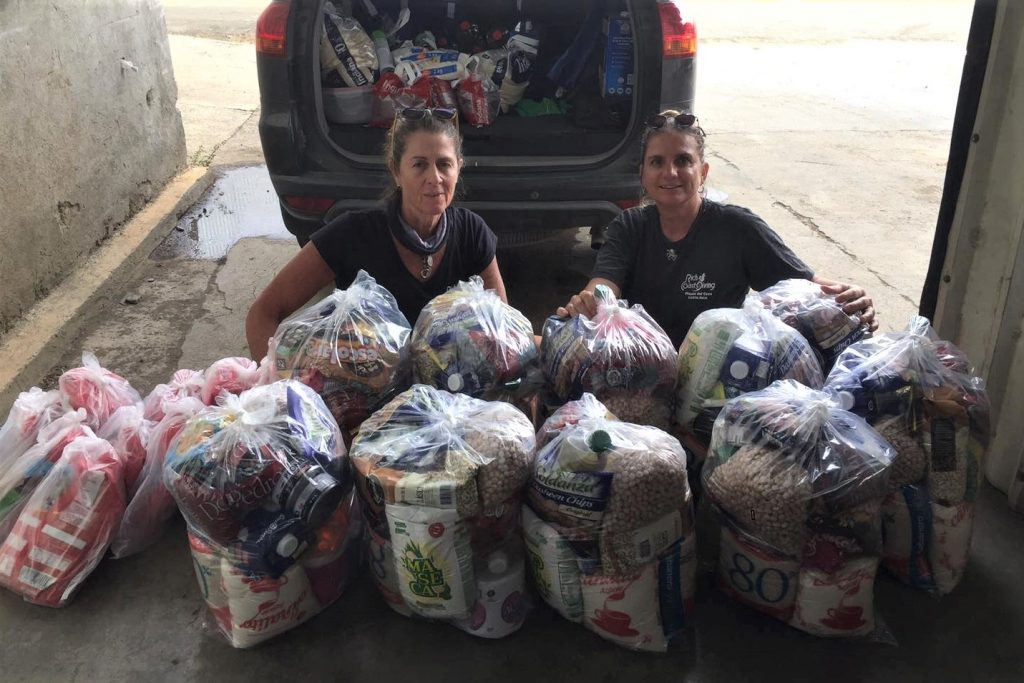 Food for Hermosa is collecting and donating food for people and families in need in Playa Hermosa.  This is being organized by Bernal and Liliana from Tico Tours and Pamela from Recycle Hermosa.  You can drop off food at the Luperon in Playa Hermosa or send donations via PayPal to info@ticotoursguanacaste.com.  Please put Food For Hermosa in the description of the payment.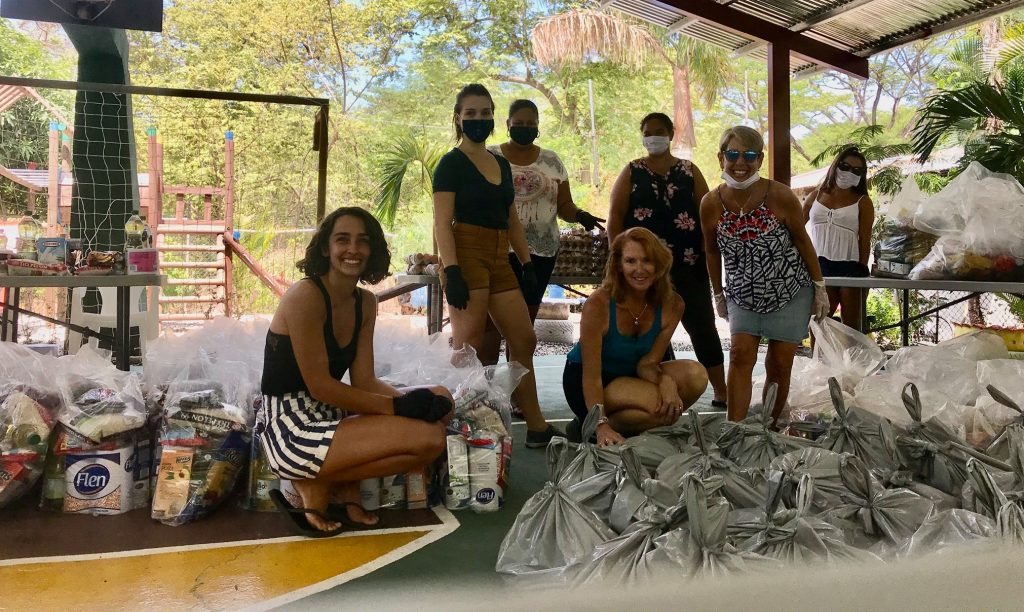 Many thanks also to the world famous Fatiniza who wrote the hit song 'Hoy' to benefit the coronavirus relief.  Proceeds from the sale of the song go towards coronavirus relief efforts in this area.  You will also be helping out some great local artists that are unable to entertain us with their wonderful live music.  You can download the song here:  iTunes Link  Amazon Music Link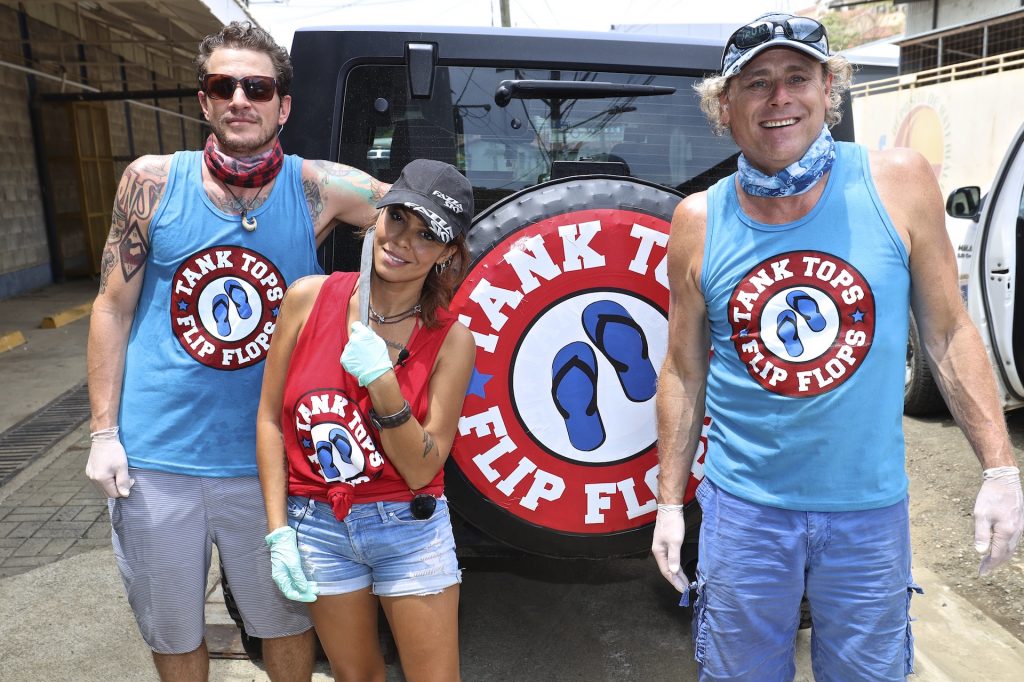 We should also mention that Supermercado Luperon in Playas del Coco has been extremely helpful in procuring food at the best possible prices and packaging the food stuffs to make it easy and organized to give out.  You can always buy groceries at any Luperon and put it in the donation box and it will get to a needy person.  They have a list of items they suggest.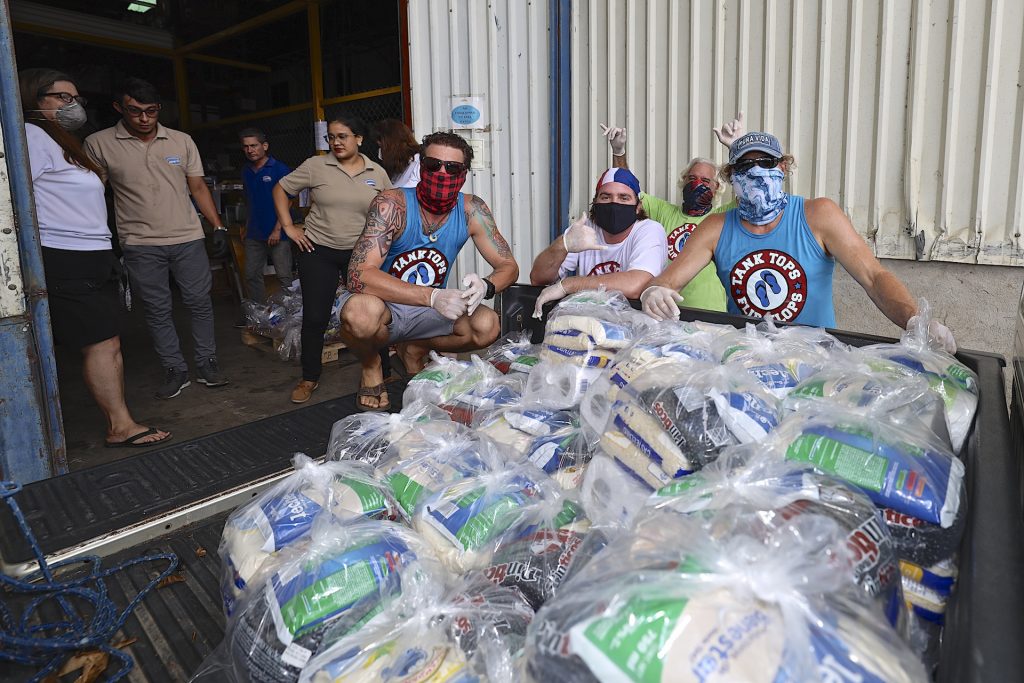 MANY THANKS TO ALL WHO HAVE DONATED – WE REALLY APPRECIATE IT – NO MATTER HOW BIG OR SMALL THE DONATION.
Come on Down Baby!
Pura Vida,
Michael Simons