Niños del Sol ECO School Playas del Coco, Guanacaste, Costa Rica
Tank Tops Flip Flops Newsletter edition no. 122
Niños del Sol ECO School Playas del Coco, Guanacaste, Costa Rica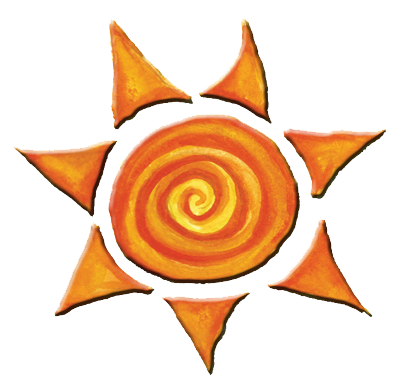 One of the first questions that our Non Retiree clients have is "Are there good Schools in your area of Costa Rica?"  The answer has always been yes and now we have another great option for parents looking for a school close by Playas del Coco.  The founders of Niños del Sol ECO School are Joshua Wittman and Miranda Abbott Wittman.  They bring a refreshing energy and great attitude along with a different style of teaching that takes advantage of the beautiful natural surroundings of the Papagayo Area to give their students a totally new perspective.  ECO stands for Earth, Community and Ocean.  Instead of following a traditional regimented school environment they believe that teaching should happen to fit the pace and interests of each student and incorporate outside the classroom experiences that are fortified with in classroom work.  This blends quite well in a beach community where you find families coming from all over the world with different levels of education and language skills. 

Check out this video where Joshua and Miranda go into detail of the School's approach to learning and give us their backgrounds and what inspired them to develop their unique teaching styles
Students range in age from 5 to 12 and they will accept students with learning disabilities.  The school has a capacity of 25 students and currently the mix is 25% of local Costa Rican kids and 75% Expat kids.  Their goal is to have a 50/50 balance between local and expat students.  Their big emphasis is experiential based learning which brings the classroom outside into nature whether it is in the garden, at the beach, involved in a community project or at a local business.  The classroom time is used to bring the learning perspective from the outside of classroom experience.  It is definitely a departure from the traditional North American school model that keeps the kids in the classroom a majority of the time.  The school focuses on finding out what your child is passionate about and not emphasizing what they are not good at.  Don't worry your kids will get plenty of computer time in the classroom so they want fall behind in this technology based society we live in.

Their curriculum is designed to provide language fluency in Spanish or English in just 1 year.  This is attractive option for most parents, whether they are expats with kids looking to learn Spanish or Costa Rican families seeking to give their kids English fluency.  Joshua and Miranda have first hand knowledge about being expats in Costa Rica as they are raising a family and running businesses here.  In this next video Miranda and Joshua talk about why they came to Costa Rica and their personal experiences have been raising their children and opening the school here in Playas del Coco.
Ninos del Sol has a student sponsorship program where individuals or businesses can sponsor a students tuition.  I have been blessed enough this year to be able to sponsor 1 student for an entire year.  I hope others find it worthwhile to invest in our youth and join us in support.  In this video Joshua and Miranda describe the sponsorship program
Joshua and Miranda are doing an amazing job with this school. Many of my friend's children attend Ninos del Sol, and LOVE IT. They don't even want to go home at the end of the day. As is the case many times when it comes to education, there is never enough funds. We seem to have millions of dollars laying around for new shopping malls, and billions of dollars for professional sport stadiums but never have any money left for what is most important. We spend thousands of dollars on vacations, but rarely send money to where it is needed most. I wanted to do a newsletter on this amazing couple, to showcase their incredible journey and the attention they give to their students. But at the same time, to plant a seed amongst my many clients, that there are opportunities out there to really make a difference in our little town. I get emails all the time, from big hearts, who want to give back to the community, help build churches and houses for the poor, and also open new learning facilities where it is needed. This school exists already. What we would like to do, is find a group of investors, who can help this couple buy this property, and keep it moving in the direction it needs to go. If you have an interest in getting more information, please contact me.
COME ON DOWN BABY!
Michael Simons
Tags: Costa Rica Lifestyle, How I came to Costa Rica, Life in Costa Rica