Michael Simons Big Bash 2019
Michael Simons' Big Bash 2019
It is OFFICIAL.  The first weekend in December is now PARTY WEEKEND!  2019 will go down in history as the first annual Party Weekend in the Papagayo.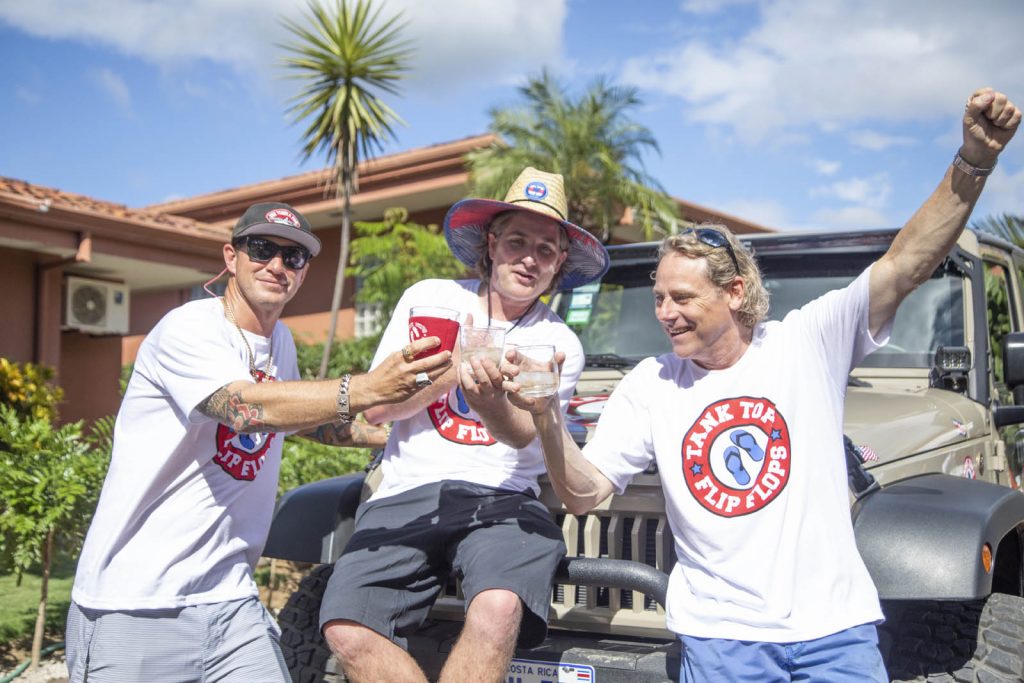 The weekend kicked off on Friday with the Punchlines in Paradise Comedy show at the Hotel La Puerta del Sol and Garden Bar sponsored by Tank Tops Flip Flops.  The show was a huge success with 5 professional comedians from the United States, bringing the audience to tears of laughter.  The shows producers have already committed to doing the show again next year with an even bigger number of comics.  We can't wait to laugh again until it hurts.  This is a can't miss event.
Saturday was the annual Diamante Party that featured an extremely cool Avatar Theme.  If you haven't been to the Diamante Party you need to get yourself on the invite list.  It is always a blast.
And of course to top off the weekend was another epic Michael Simons BIG BASH all day Sunday.  Over 650 people showed up for live music, great food and free flowing libations. 
Make sure you get on Mike's good side next year so you will get an invite.  For those of you who couldn't make it – what can we say – you missed out… Check out the slideshow video of the party.
Many thanks to everyone who brought Toys for the Toys for Tots program.  We ask everyone who comes to the party to bring an unwrapped toy to give to underprivileged kids in the Papagayo Area. Many people brought toys to our 3 RE/MAX offices the week before the party and the RE/MAX Tres Amigos office in Playa Hermosa was full to the brim with toys.  Thanks also to those who could not make it but sent money to buy toys.  This year we were able to collect almost 1,400 Toys.  What a heartwarming way to give back to the community.  There are going to be some very grateful kids on Christmas this year.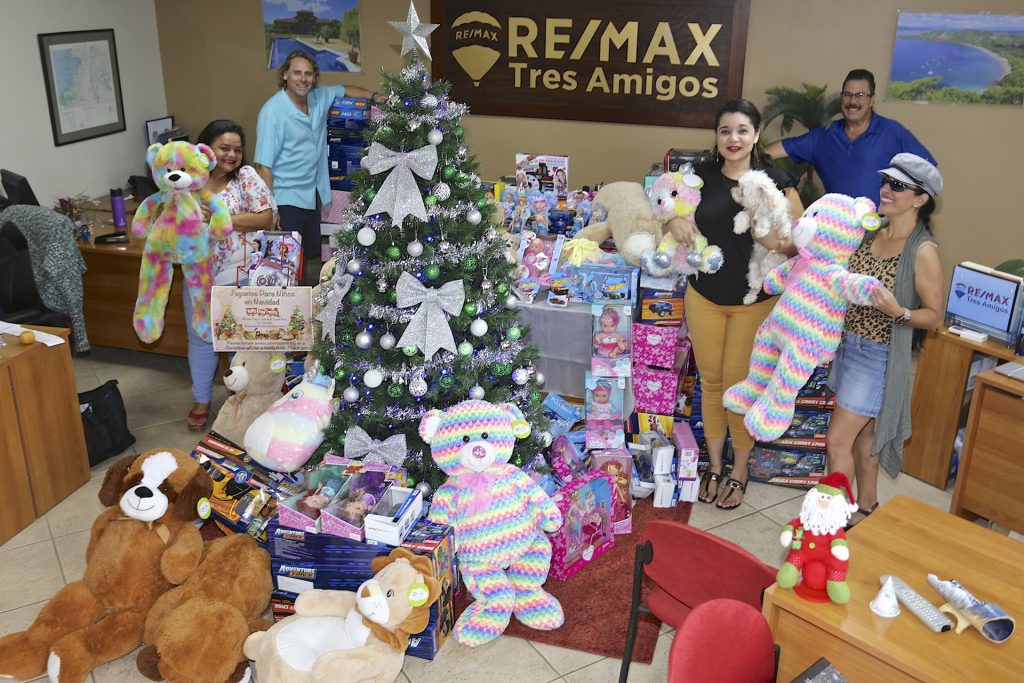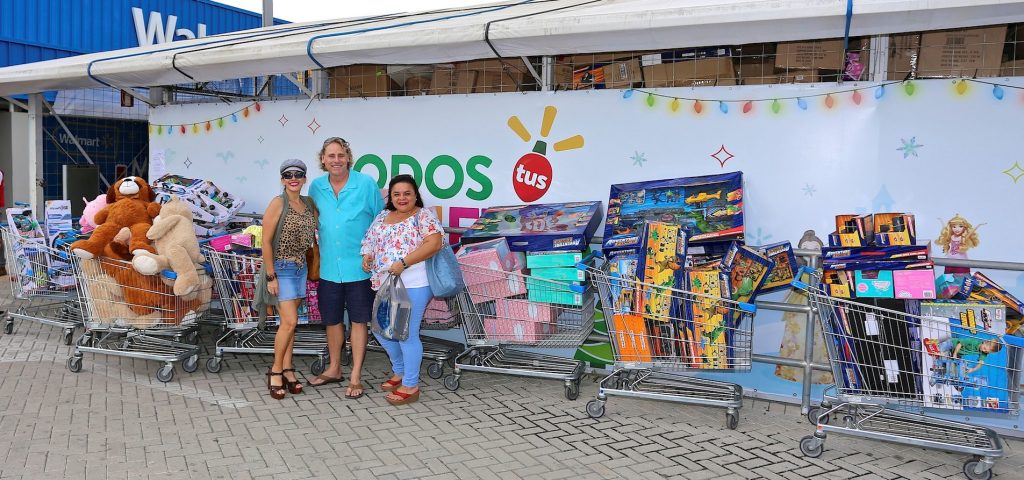 A big shout out goes to the Guanacaste Veterans Association and who organizes the Toys for Tots program and coordinates the huge task of distribution of the toys to all the happy kids.  Thanks to Coldwell Banker who helps coordinate the distribution of toys as well.  Such a great community working together.  And thanks to everyone who purchased a Tank Tops Flip Flops party shirt. We raised approximately $2000 that will go for Christmas parties for the local schools.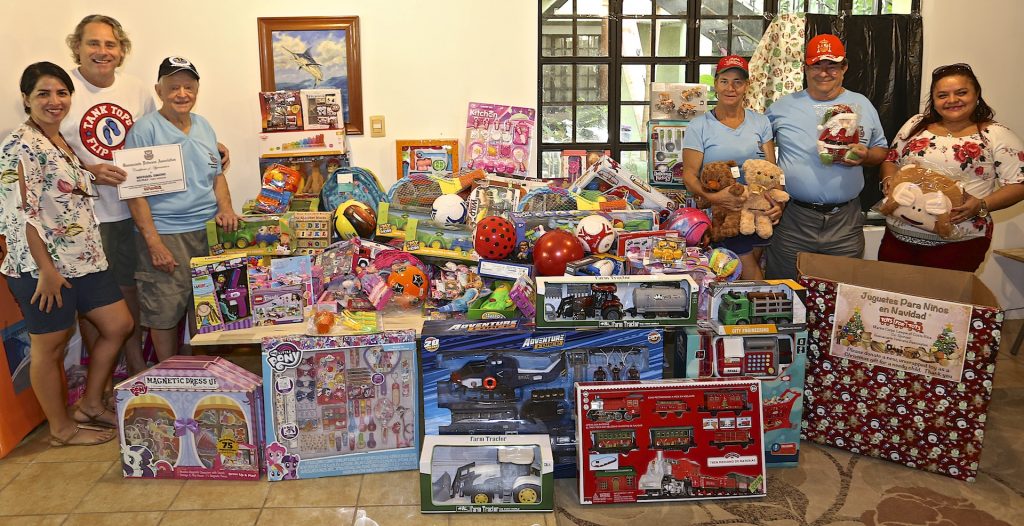 If you were at Michael Simons Big Bash then you were treated to some excellent food courtesy of Don Quinchos Catering. Thanks for the fabulous spread of food.  Also give some love to Buzzed Monkey BBQ & Grill for bringing some of their tasty smoked meats to treat us all.  The food just keeps getting better every year.  Let's not forget to thank the bartenders and other workers who went non stop all day and into the evening.
So if you missed out on this year you should start early for next year and make sure you get on the invite list for the biggest party weekend of the year.  See you the first weekend of December, 2020.  And we expect someone to beat the best party entrance next year…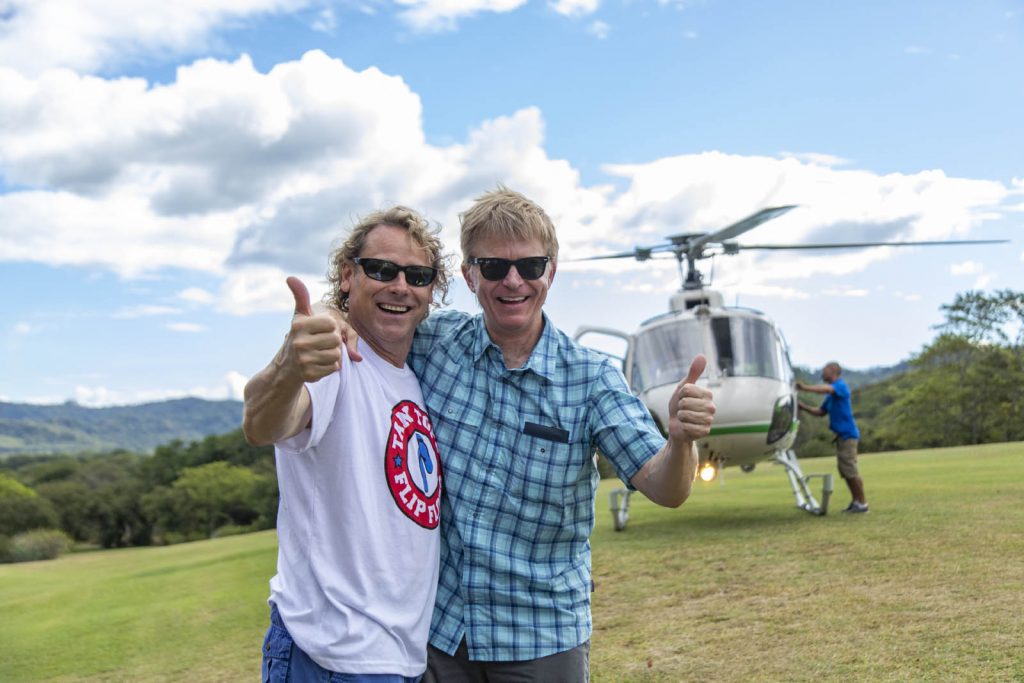 Until then – COME ON DOWN BABY!
Pura Vida
Michael Simons
Tags: Charity Costa Rica, Costa Rica Lifestyle, Life in Costa Rica, Party in Costa Rica