It doesn't get any better than this – Why Costa Rica is such a happy and successful country
It doesn't get any better than this – Why Costa Rica is such a happy and successful country and why has it become a model country for the rest of the developing world.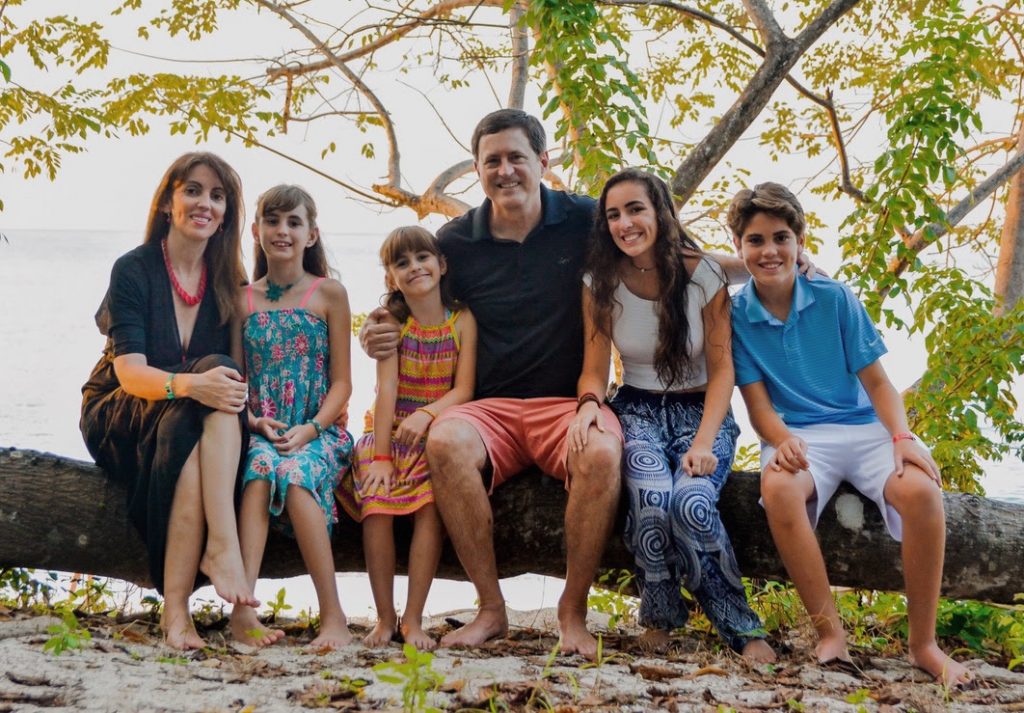 Good morning. I hope everyone is safe and healthy.  I have been overwhelmed with the hundreds of emails and phone calls from so many around the globe, who are determined to make Costa Rica their home as soon as these challenging times are over.
Tank Tops Flip Flops Newsletter edition no. 155
I came across this powerful video from 2016 that I wanted to share with you. It is the absolute best explanation and presentation I have ever seen on why Costa Rica is such an amazing country and has become a model for developing countries around the globe.  The interview was conducted with Román Macaya Hayes, Ph.D, who at the time was the Costa Rican Ambassador to the United States and is now the Executive President of the Costa Rican Health and Pension System (The Caja) and is currently leading the successful Coronavirus response.  The interview covers much of Costa Rica's history, explaining our independence, universal health care system, the huge investment in education which has created a large and prosperous middle class and superior workforce as well as the abolishment of our army.  It explains the roots of Costa Rica's conservation efforts and the goal to be carbon neutral, how Costa Rica has reversed deforestation and doubled its' forest coverage, giving us the most biodiversity per square mile of any place on the planet.  Lastly, it gives a wonderful explanation for why so many of us have decided to make this spectacular Eden our home; the plants, animals, jungles and beaches, but most important; the people.  PURA VIDA they say, as it truly is the happiest country on the planet.

Also it is interesting to point out that Costa Rica's #1 Export is not Coffee or Bananas – But is actually Services – Engineering and Design, Accounting and Financial Analysis and Customer Service to name just a few.  The number one product export is Medical Devices believe it or not.  Intel – who originally started in Costa Rica manufacturing their most advanced chips have now shifted to designing their cutting edge technology in Costa Rica.  All of this can be directly attributed to Costa Rica's investment in Education and insistence on a peaceful existence.  The Spanish did not find much gold here when they named Costa Rica (literally 'Rich Coast') but the Costa Ricans certainly found the true 'Gold' by protecting their wildlife and forests and educating and protecting its people.  Now Costa Rica is available for all to enjoy!
Do you know someone who might be interested in learning more about this unique paradise? Please share with them this newsletter and ask them to sign up. If you would like to make a personal introduction, I would be honored and I will gladly follow up with them and send them some more information. Please keep in touch and I hope to see you all down here soon. Hang in there. We will be here whenever you can make it.  Check out the video.  Below is a short Biography of Román Macaya Hayes, Ph.D
Come on Down Baby!
Michael Simons
Román Macaya Hayes (born September 19, 1966) is a Costa Rican entrepreneur, biochemist, and politician.  He was Costa Rican ambassador in Washington, D.C. between 2014 and 2018 and currently Executive President of the Board of Directors of the Costa Rican Social Security Fund. The Health and Pension system we all call the 'Caja'.
He was born on September 19, 1966 in the state of Florida, obtained a Ph.D in biochemistry from the University of California, Los Angeles and a master's degree in Business Administration from the Wharton School of the University of Pennsylvania. He is a member of Costa Rica's Junta Directiva de la Cámara Nacional de Agricultura y Agroindustria (roughly translated as Board of Directors of the Agriculture and Food Industry National Chamber), and President of Costa Rica's National Industry of Agrochemicals Association. He is also former President of the Chamber of Entrepreneurs for Costa Rica, which strongly opposed both CAFTA and DR-CAFTA. He is head of the family-owned exporting company Rimacsa.
Tags: Costa Rica Health Care, Costa Rica Lifestyle, Investing in Costa Rica, Life in Costa Rica, Politics in Costa Rica