What Identification do I need in Costa Rica?
What Identification do I need in Costa Rica?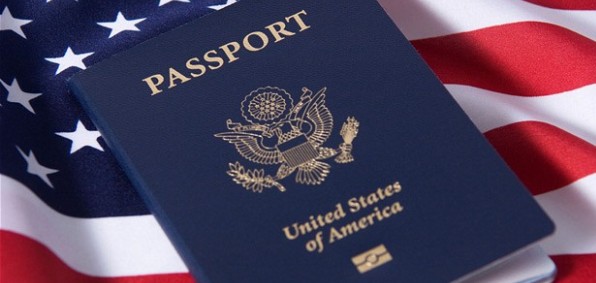 To enter Costa Rica from the USA or Canada, you just need a valid passport, which gives you an automatic 90 day Tourist VISA. You can stay in the country and not have to leave for 3 months. After that time, you must exit the country for up to 72 hours before returning. The passport must be valid for at least 90 days from the date of entry  and is better if it has 6 months before expiring.  So if your passport is expiring 30 days after the start of your trip, there is a very good chance that when you get to the airport, the airline will not let you board. There is also a chance that if you do board, when you arrive in Costa Rica, the immigration officer might not allow you in, and you will have to immediately go back to your home country. So make sure you have plenty of time left before the expiration date, or else go and apply for a new passport prior to your trip. Make sure your passport is SIGNED prior to arriving in Costa Rica. Also you must have a return ticket, OR an onward ticket at the end of your vacation. Costa Rica will not allow you to enter with a One Way Ticket into the country.
Below is a website that shows which countries having a VISA exemption, like the USA and Canada, and which countries require one.
https://en.wikipedia.org/wiki/Visa_policy_of_Costa_Rica
No immunization shots are required. But if you have recently visited Africa, Asia or South America, the immigration agent will want to see a Yellow Fever stamp showing you have received the immunization shot.
The law requires that every single person, foreigner or domestic resident / citizen MUST carry their passport or Cedula (Costa Rica ID) at all time. This means at ALL TIMES. A police officer or immigration office has the legal authority to detain you and even arrest you if you do not have your passport on your possession. What a concept huh? To have to prove you are legally allowed to be in the country.
At the beach, the police tend to be much more lenient than the National Police or Transit Cops, which are similar to the Highway Patrol back home. If you are out around the beach towns, carry a copy of the photo page of your passport AND a copy of the page with your entry stamp. This will allow them to see when you entered the country to be sure you have not surpassed your 90 day legal stay. A photo in your phone, of both of these pages, is also a good idea.
If you are renting a car in Costa Rica, you will need a valid Driver's License from your home Country / State/ Province and you must carry this also, at all times, while driving. Your DL is NOT a valid ID, and does not replace the Passport. My advice is to make a physical copy of the passport photo and entry stamp, and your Driver's License front and back, and keep it in the glove box just to be safe. Do not put the photo copy inside your passport, because if you lose it or it is stolen, you have absolutely no record what so ever. If you are driving through the interior of the country, and away from the beaches, it is MANDATORY that you carry the original documents and not copies. Age does not matter. Even small children must have their passports, carried by their parents.  I have heard of many examples where entire families were detained on the side of the road, while the father had to drive 3 hours back to their beach hotel to get their passports. I have also heard stories of people being removed from a local bus, and put into a holding tank with the illegal Nicaraguans for failure to carry their passport.
If your passport is unfortunately lost or stolen, you will need to go to the US EMBASSY in San Jose Costa Rica.
You will need your actual Passport, NOT a photo, if you plan to enter a bank for any type of transaction, and when you use your Credit Card at a restaurant, hotel or store. A Driver's License again, is NOT considered a legal ID nor is a photo copy. Your signature MUST match EXACTLY the way you signed it on your passport.
Costa Rican Residents and Citizens must always carry their Cedula by law at all times and always have it for ANY transaction, banking, credit card, contract, and entry to National Park, airlines, receipt of certified mail or UPS packages and ALWAYS to vote. Wow, What a concept. I love Costa Rica.
Remember, you are in THEIR country and must always prove you are legally allowed to be here.
Tags: Costa Rica Tourism, Life in Costa Rica, Travel to Guanacaste