Icon Teja Costa Rica – Expats in Paradise
Tank Tops Flip Flops Newsletter edition no. 131
Icon Teja Costa Rica – Expats in Paradise
Roman Kotler is the President of Icon Teja Costa Rica.  They make Eco Friendly, high end, virtually indestructible (as you will find out) roof tiles.  Roman came to Playas del Coco just over 2 years ago and has established himself as a positive, contributing part of the community, creating jobs and developing an industry that had not existed in Costa Rica until now.  If you meet Roman you will find him to be personable, positive and ready for anything.
Describe your Business and explain what makes your Business unique and better than other similar businesses.  What is your Unique Value Proposition?
My name is Roman Kotler, I'm one of the owners of ICON TEJA, a manufacturer of high end Composite Roofing Tiles located in Liberia, Guanacaste. ICON TEJA is one of the few companies in the country that use recycled polymers to manufacture its products, and the only company to make form pressed high end roofing tiles backed by a 50 Year Warranty.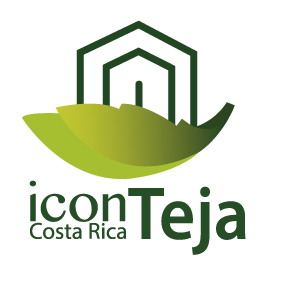 We offer two types of roofing tiles, the Roman Double Barrel tile, and the Slate tile. Both tiles come in various colors with custom ridge caps. Our roofing tiles have many advantages over other similar products offered on the market such as resistance to UV rays, 0% water absorption, great sound and heat insulator, easy to install and cut, unbreakable, resistance to any time of climate, wind, and earthquakes, does not fade, non-porous and most important 100% ecological.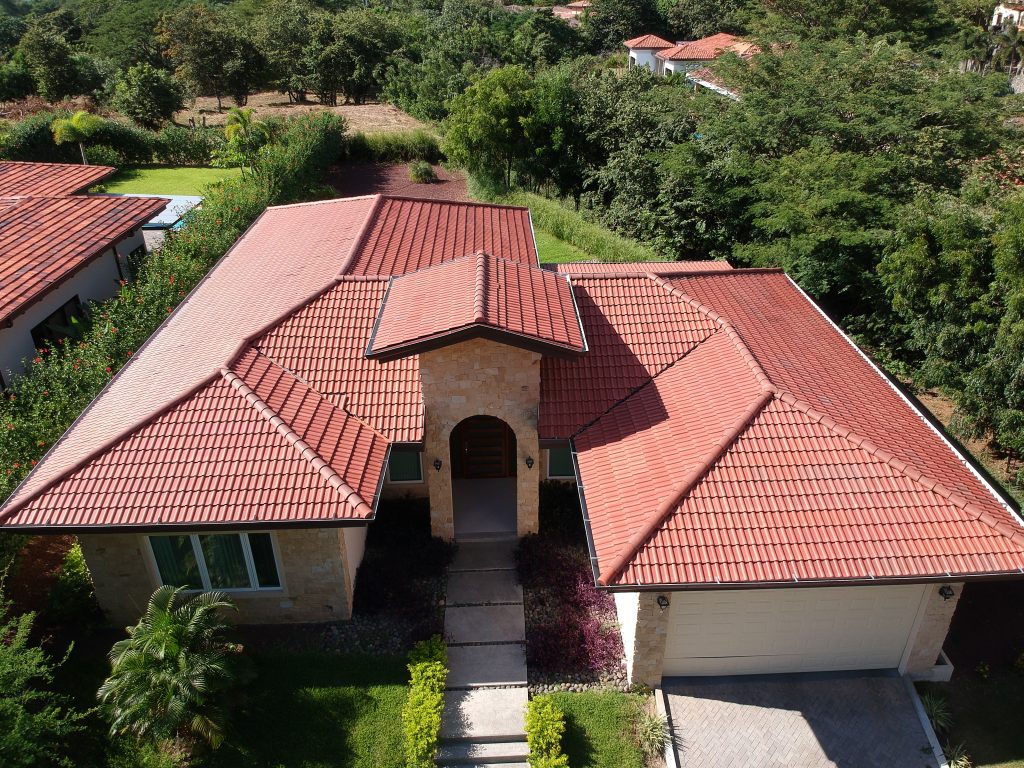 We are a fast growing company all over Costa Rica with the ability to distribute to all parts of the country, specializing in the Coastal regions due to the longevity and durability of our tiles.
The composition of the roofing tiles consists of 65% highest grade, filtered silica sand and 35% of top grade recycled polymers which works as a binding agent for the sand. Aside from the main two components we add a color, UV Protection and Antioxidant additives to the formula to ensure the quality and longevity of our products. The composition makes for superior roofing tiles with a look of double barrel Roman clay tile or a natural slate look to give your house an authentic beautiful curb appeal.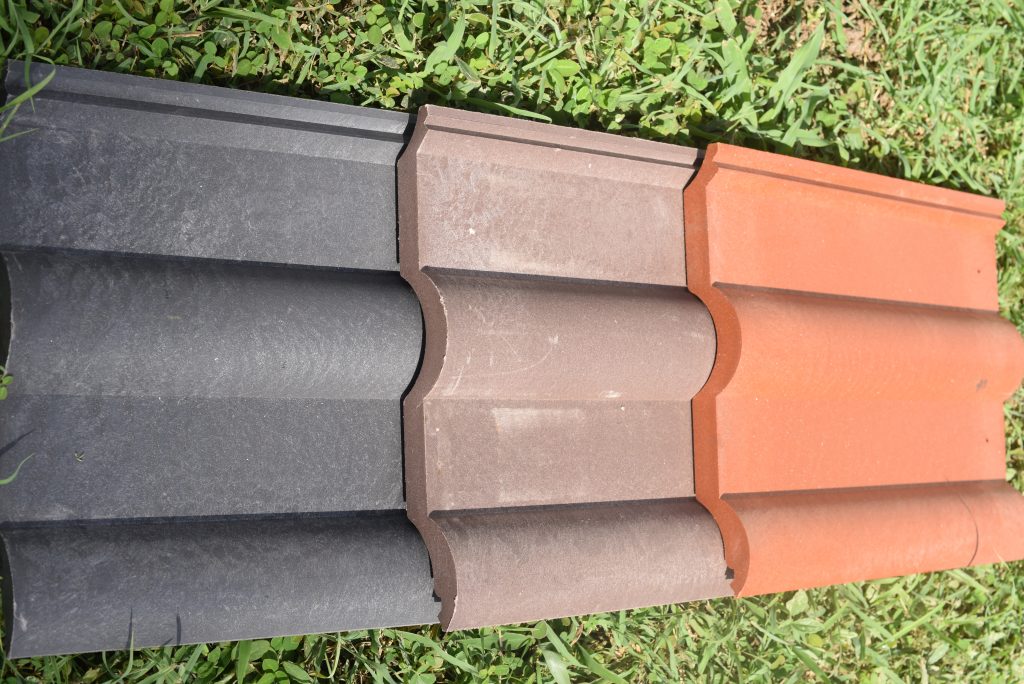 We are currently using about 25 tons of recycled plastic a month, which is about a quarter of all the recycled plastic produced by Costa Rica's largest plastic recycler.
Watch this video for an inside look into how they make the tile
We also manufacture our roofing tiles in Canada and Europe and have brought the technology to Costa Rica to be able to offer our customers competitive pricing and almost immediate availability of the products without having to import it.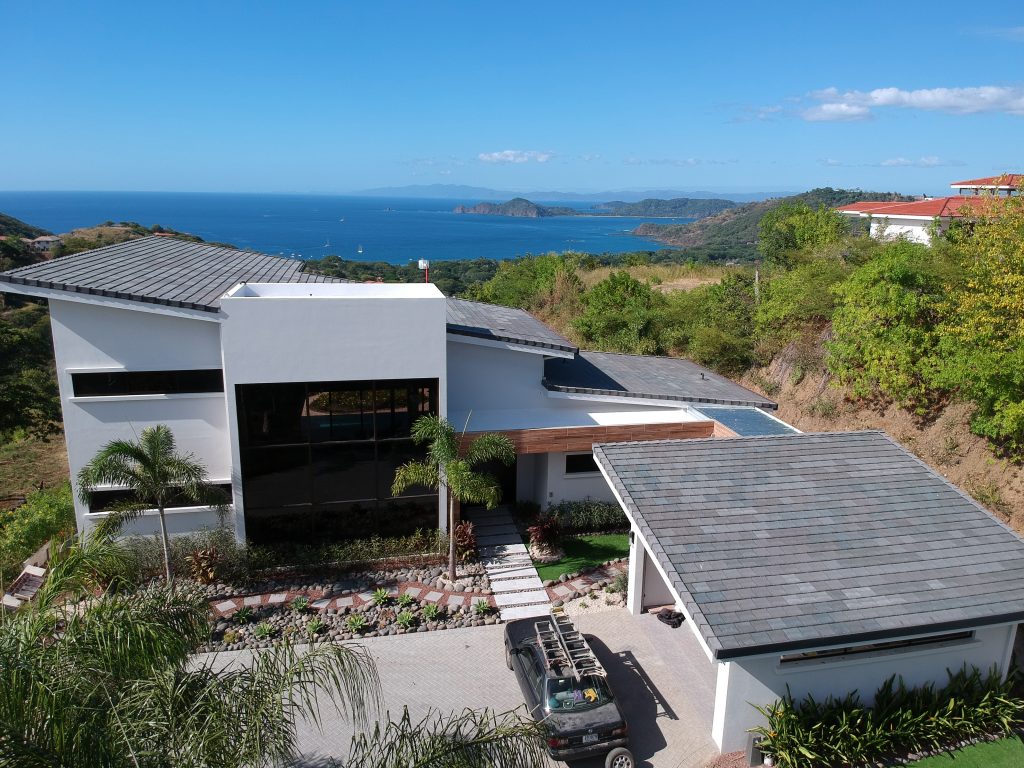 Some advantages of the ICON Teja Tiles:  The tiles are made entirely in Costa Rica using European composite technology with UV Protection and mold resistance.  35% of the tiles make up is with recycled plastic from Costa Rica.  The tiles are unbreakable, heat and sound resistant and flame retardant.  They are easy to cut and install and will support 300 kilos per square meter on top of them which is ideal for installing solar panels or climbing on the roof for repairs.  We offer a 50 Year Warranty on the tiles and best of all they have the look of natural stone.
Check out this video where Roman does a walk through tour of the ICON Teja's Factory
Give us some background of yourself, describe why you decided to come to Costa Rica and how long you have been here?
I grew up in Israel for most of my childhood, and moved to Canada at the age of 11.  I Resided in Canada for 18 years and out of those 18 years I have been building custom homes for about 10 years.  It was while building homes I got to know the composite roofing tile products. What I love about it is that it uses recycled plastics as a main component yet creating a very high quality product that is elegant and durable. It is considered to be one of the top of the line products to use on your roof but it also very expensive so not everyone could afford it. My idea was to manufacture this product in a way that would be affordable to the general population.
I fell in Love  with Costa Rica  because of the lifestyle and natural beauty.  Coming from a big metropolitan city like Toronto and working in real estate and construction for over 10 years I realized that there should be something else to life rather than just hard work and money. Costa Rica allows you to run your business and spend time relaxing and really enjoying life and its surroundings.
Almost immediately I saw the need for the composite roofing tiles in Costa Rica because of its climate. The clay tiles generally used do not have half of the benefits of our products and at the same tile we use over 20 tons of  Costa Rican recycled plastic a month to manufacture our products.  It really makes a big environmental contribution to this country and opens up the vision for other companies to start following in our footsteps, rather then import and bring more plastics into the country. Our roofing tiles are ideal for this climate being UV resistant and extremely durable. We really are the only company in Costa Rica to manufacture such a product that is both of the highest quality and ecologically friendly.  With the growth of our company we hope to use almost all of recycled plastic available in Costa Rica to make our great products.
Tell us what you like about Costa Rica, Guanacaste and this area in particular?  What do you do for recreation, hobbies, etc?  Describe your experience with Michael Simons, Tank Tops Flip Flops and/or RE/MAX.
I enjoy the weather in Guanacaste and the outdoors, discovering new beaches and secret places around Guanacaste.  It is nice also to drive to San Jose every once in a while to balance the equilibrium of living in a small beach town.
I like Biking, taking the dog out for walks on the beach to breath the fresh ocean air and of course barbecuing some good meat outdoors.
I have been in Costa Rica for just over 2 years now and I picked up spanish pretty quickly having spoken 3 other languages (Russian, Hebrew, English and now Spanish.) I met Michael Simons almost immediately after coming here for the first time. His knowledge and enthusiasm sure makes the whole experience much easier and pleasant.
I personally have attended Mike's annual house party event and LOVE getting to know the community.  I'm well aware of Mike's love for the community and his contribution from his donations to the projects he helps host and run. Our company would love to collaborate with Tank Tops Flip Flops to better the community and raise money through donations and volunteering our personal time in every manner possible.
In this video Roman tells us why he came to Costa Rica and what he likes about the area.
You can contact Roman at Icon Teja Costa Rica on their website here iconcostarica.cr or on their Facebook page here facebook.com/iconteja

Tags: Canadians in Costa Rica, Costa Rica Builders, Costa Rica Lifestyle, Investing in Costa Rica, Life in Costa Rica, Working In Costa Rica