Diamante Eco Adventure Park Coronavirus Food Drive
Diamante Eco Adventure Park Coronavirus Food Drive June 3, 2020.
Giving out much needed food and supplies to our local community members has now become a weekly event thanks to those who have donated time and money.  We are incredibly thankful to everyone's efforts.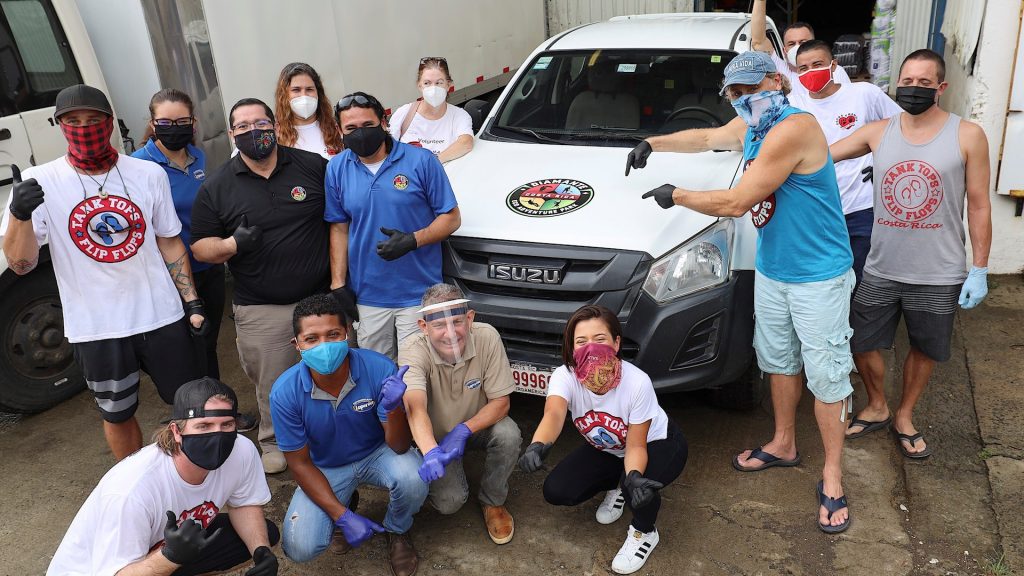 This week Tank Tops Flips Flops and Patas y Manos is proud to partner with Diamante Eco Adventure Park.  Diamante provided all the funding for this weeks food drive that helped 100 families in the communities of Artola, Nuevo Colon, Sardinal, Libertad and San Blas.  All of these communities are the home to the folks who greet you with their warm Costa Rican smiles and "Pura Vida" attitude as you enjoy one of the areas tourist attractions, restaurants, shops, medical clinics, supermarkets or nightlife spots.  Things would not function as smoothly and as pleasurably as they do without the hard work and dedication of all these local community members. 
Tank Tops Flip Flops Newsletter edition no. 160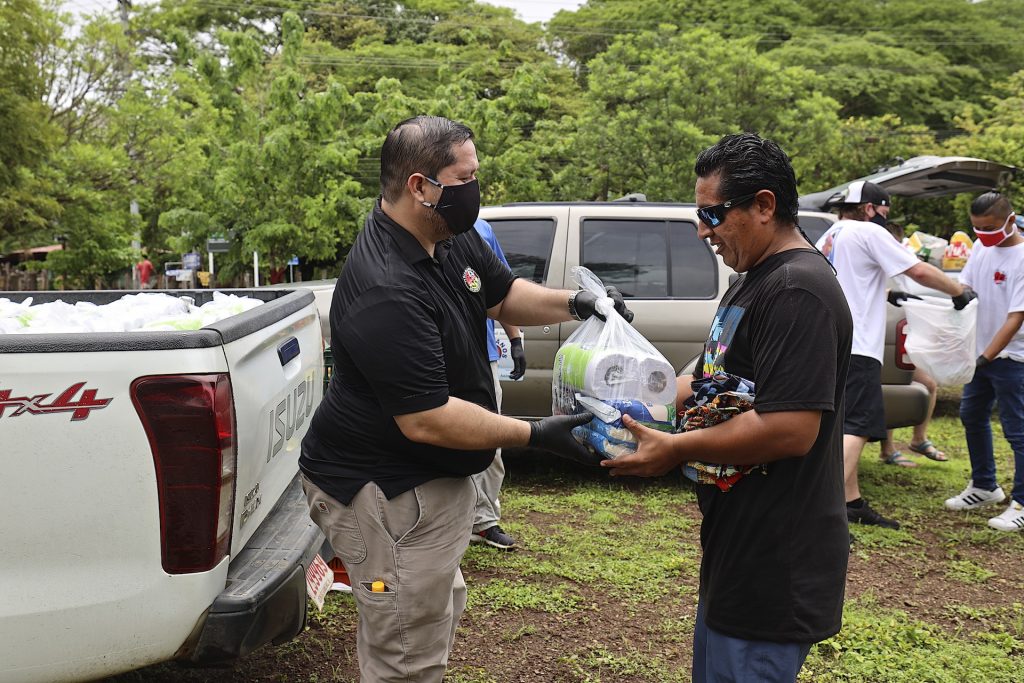 With the exception of the large hotels in the Papagayo Region, Diamante Eco Adventure Park is one of the areas largest employers in our area in the direct tourism sector.  While they are currently not open to the public, their employees are working daily to keep everything in great shape and more importantly – taking care of the animals that you will all meet and fall in love with when you visit.  The Monkeys, Toucans, Big Cats and Crocs all need feeding and Lucy the Sloth needs some lovin'!  Diamante will open as soon as they can and will follow strict protocols and Best Practices to ensure you and your family are protected against Covid-19.  As of this blog post, international flights resume June 30.  It won't be long and the situation will return to normal and you will, once again, have to make an advance reservation in order to enjoy the unique Diamante Eco Adventure Park experience.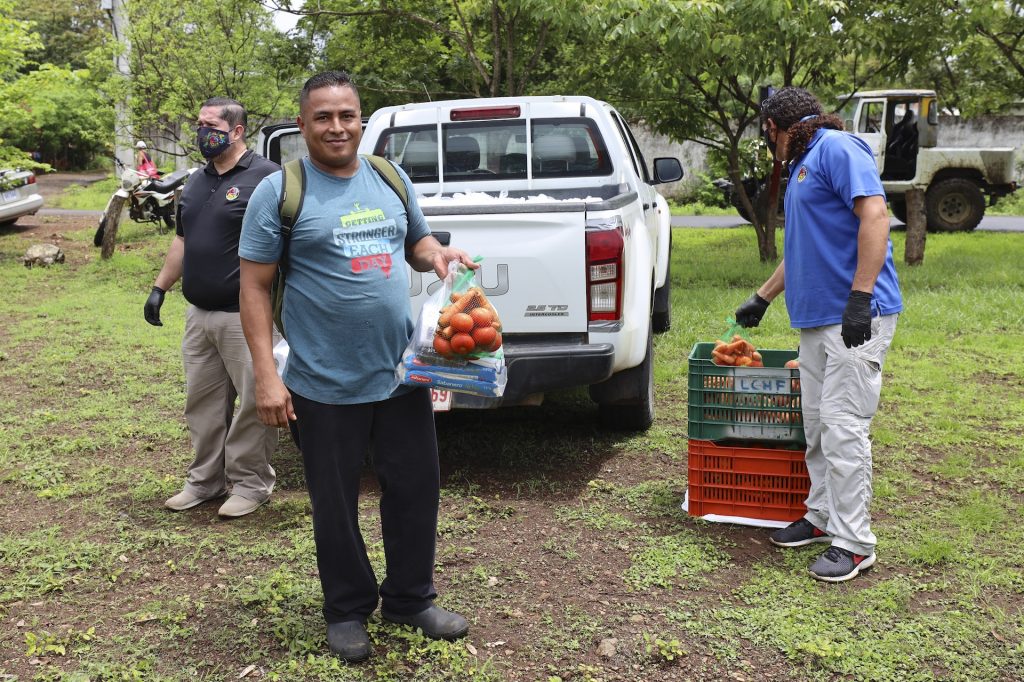 Despite their business being severely impacted, Diamante has understood the need to stand by it's employees and community with both financial and moral support.  Let this serve as a lesson for us all.  We wanted to pass along some sentiments expressed by both Diamante's ownership group as well as it's management team:
Diamante Eco Adventure Park has always enjoyed our commitment to the community. It has been an integral part of our company values. No one could have foreseen that so many of our friends, neighbors, and employees and their communities would be in such a difficult position. Diamante is working with our employees and with groups that are organized to help serve those that find themselves in need. We know that everyone is looking forward to better days ahead. Diamante will continue to work directly with and to assist those that are doing great work in our community.
-Diamante-
Diamante Eco Adventure Park is always looking for the best for their employees and customers. During this quarantine time, our team is dedicated to first take all the measures to be careful with our team's health, and then to be prepared for our next opening. In the way of taking care of our team's health, we also are taking care of their families and our community. We help them by delivering health items for their protection and also first necessity items so they have food on their tables in these hard moments.  Thanks to our team and all the sponsors that are making Costa Rica a great and safe country.
-Jesus Gonzalez, General Manager, Diamante Eco Adventure Park-
Our hope is that other companies and organizations take the initiative and come forward to help these communities in need.  It is still a long road to normalcy in our area and we appreciate everything that you and our collaborators are doing.  Please check out this video where Wilfrido Salazar Castro, Diamante's Human Resources Manager and Amy Lentz of Patas y Manos describe who is being helped by today's Food Drive.  Please like and share the video to anyone you think would be willing to help.
You can send money via ZELLE or PAYPAL to michael@tanktopsflipflops.com.
THANKS TO ALL INVOLVED.  Pura Vida!
Michael Simons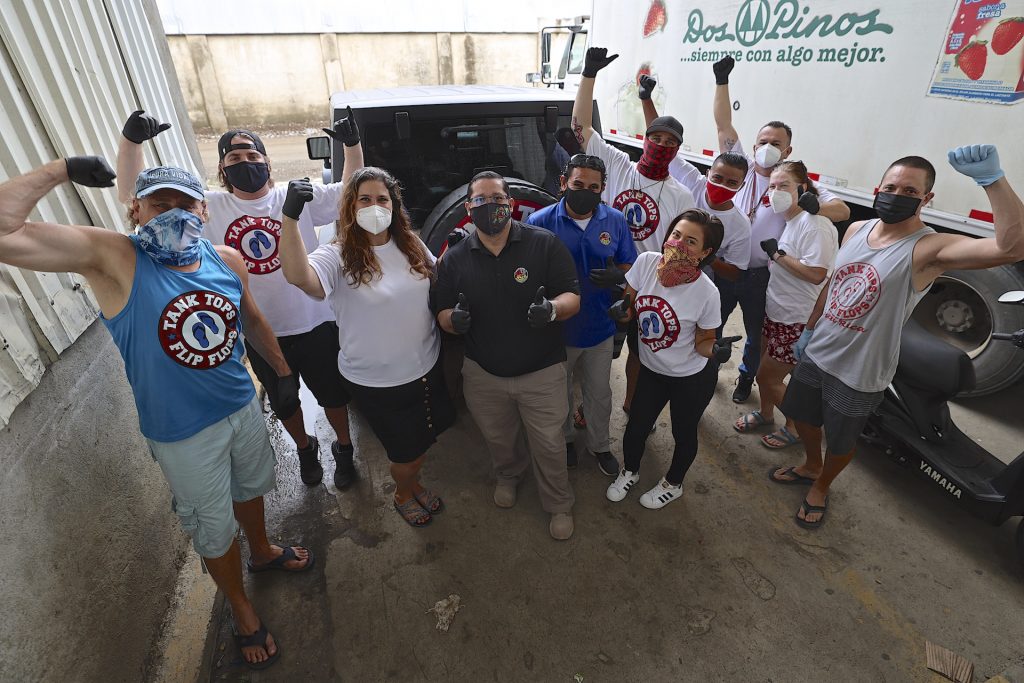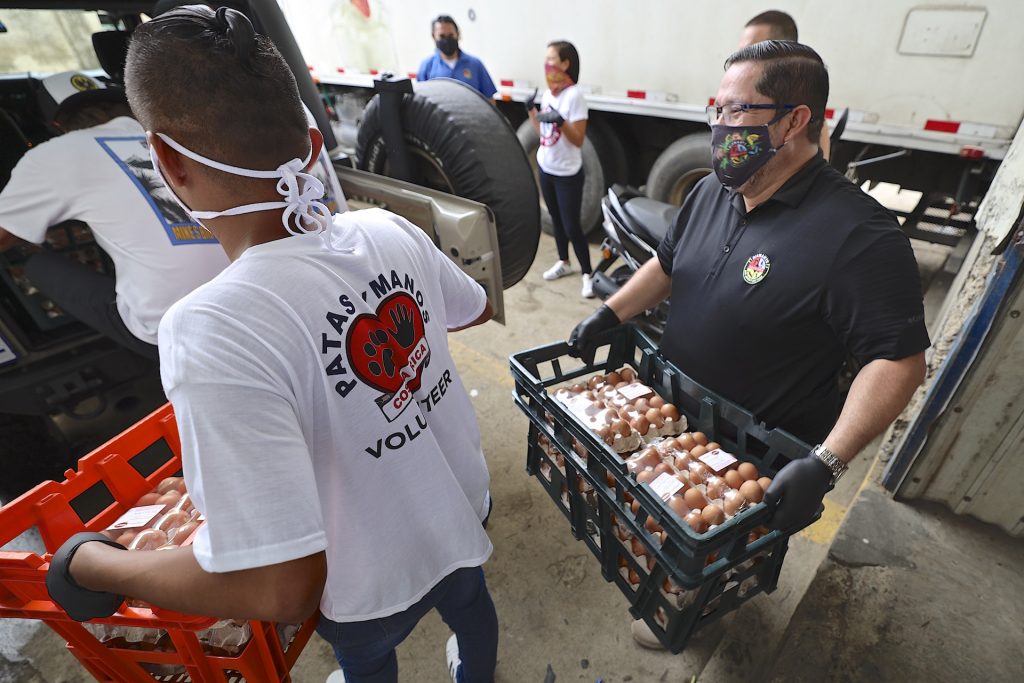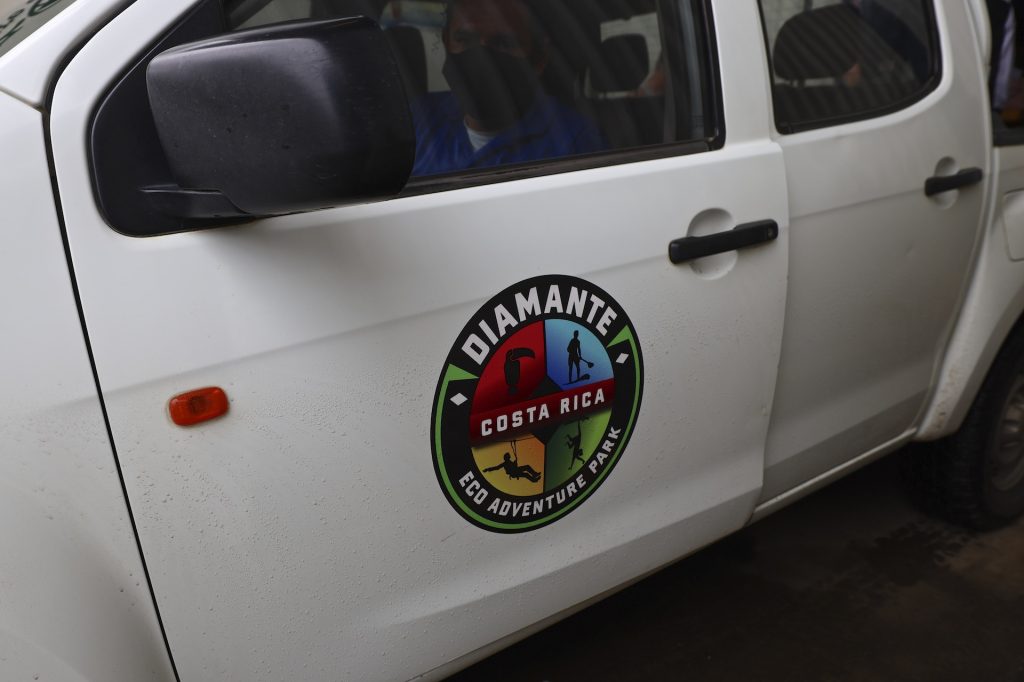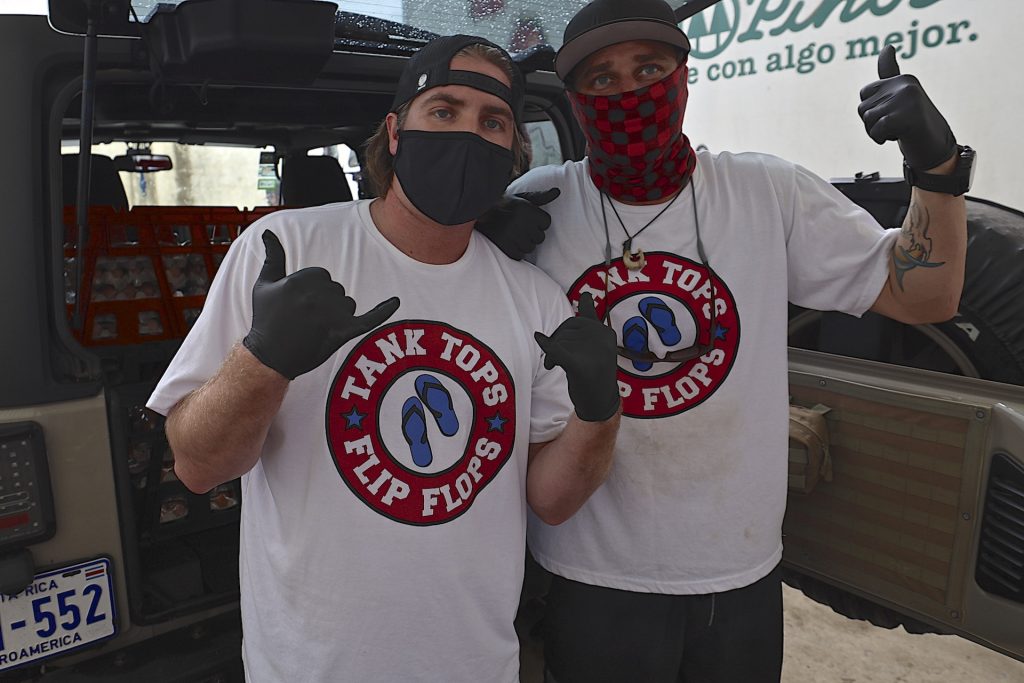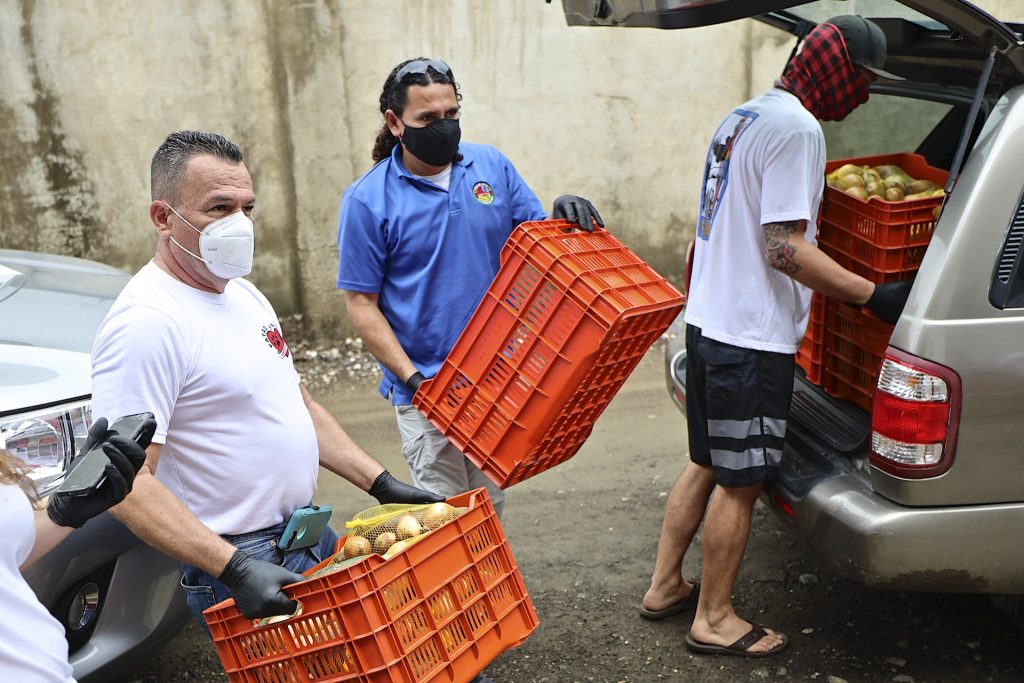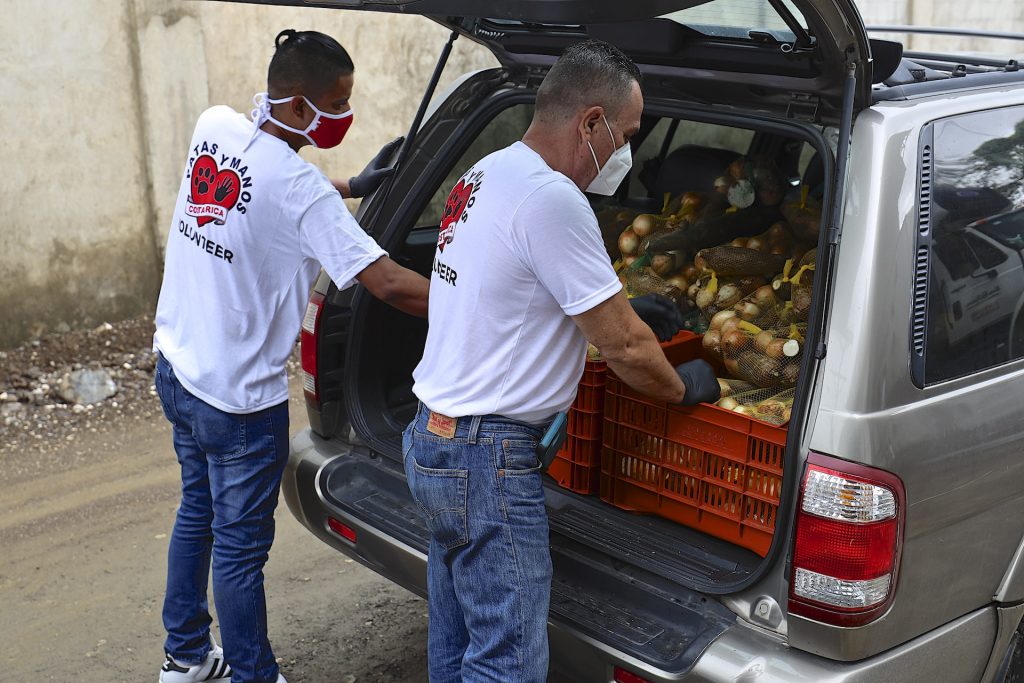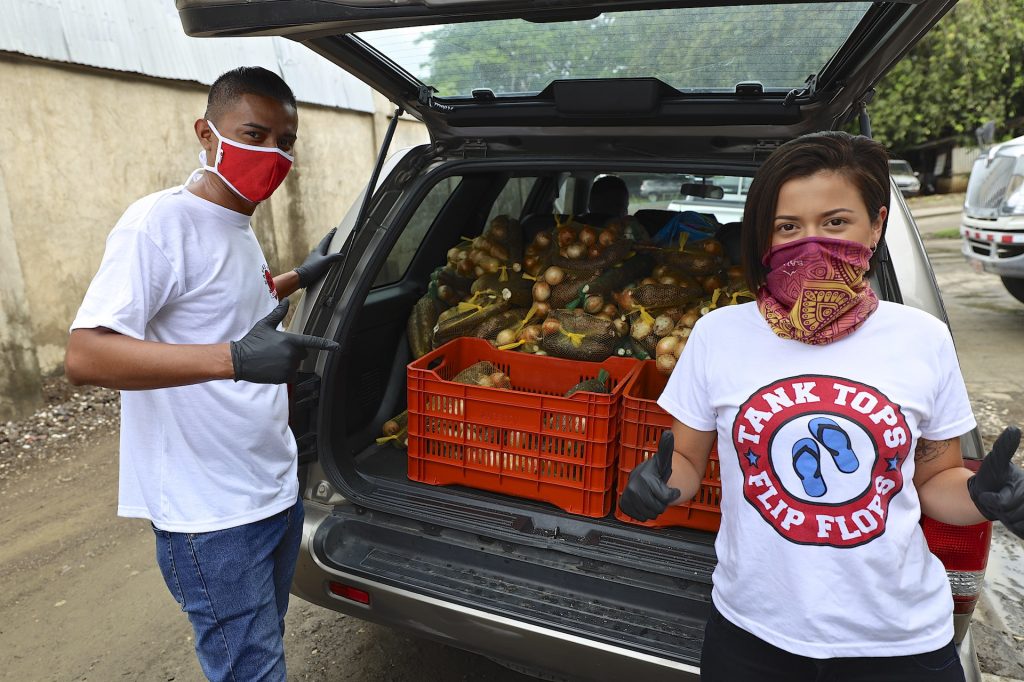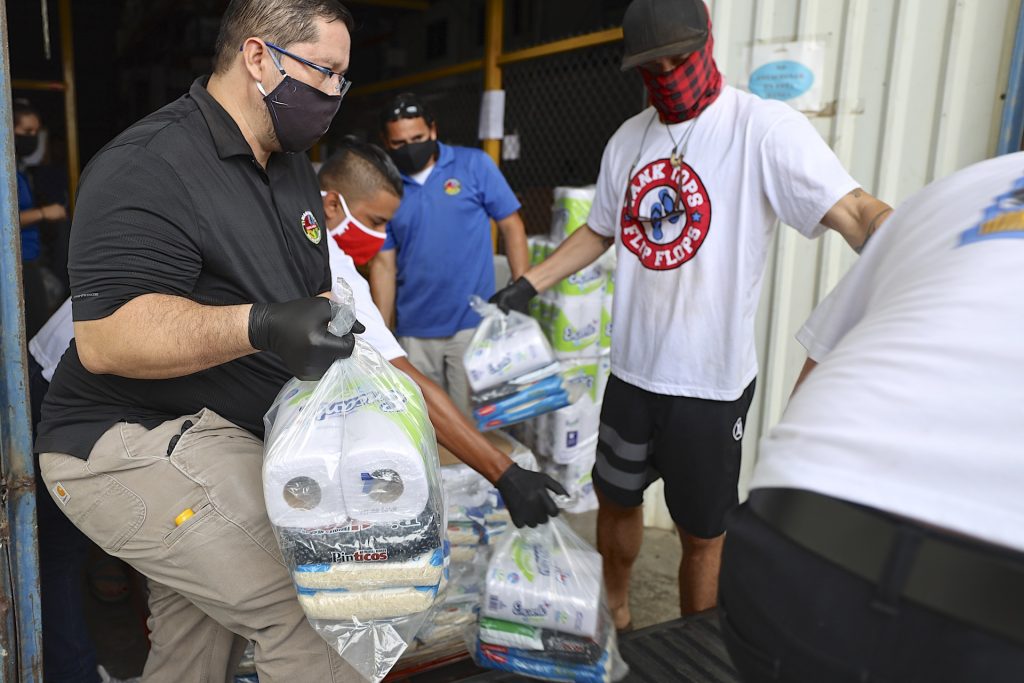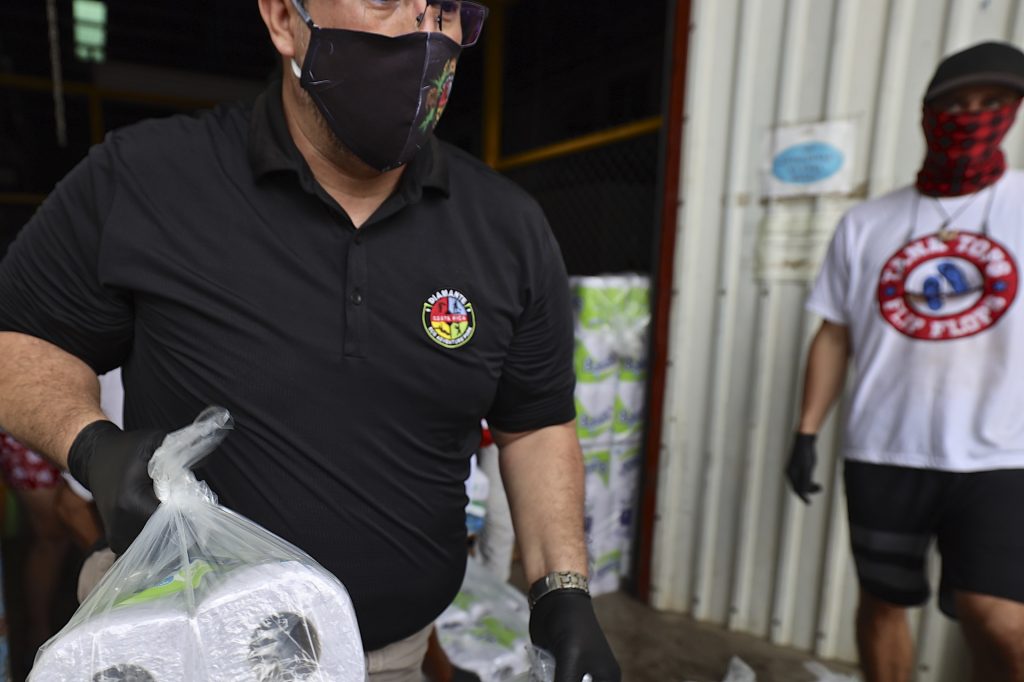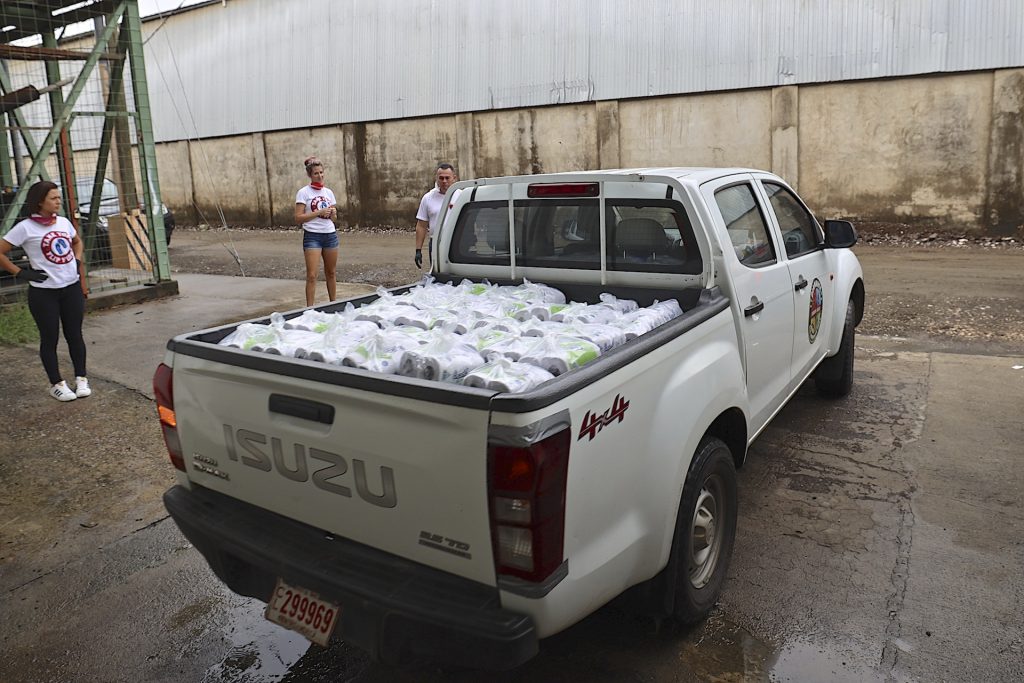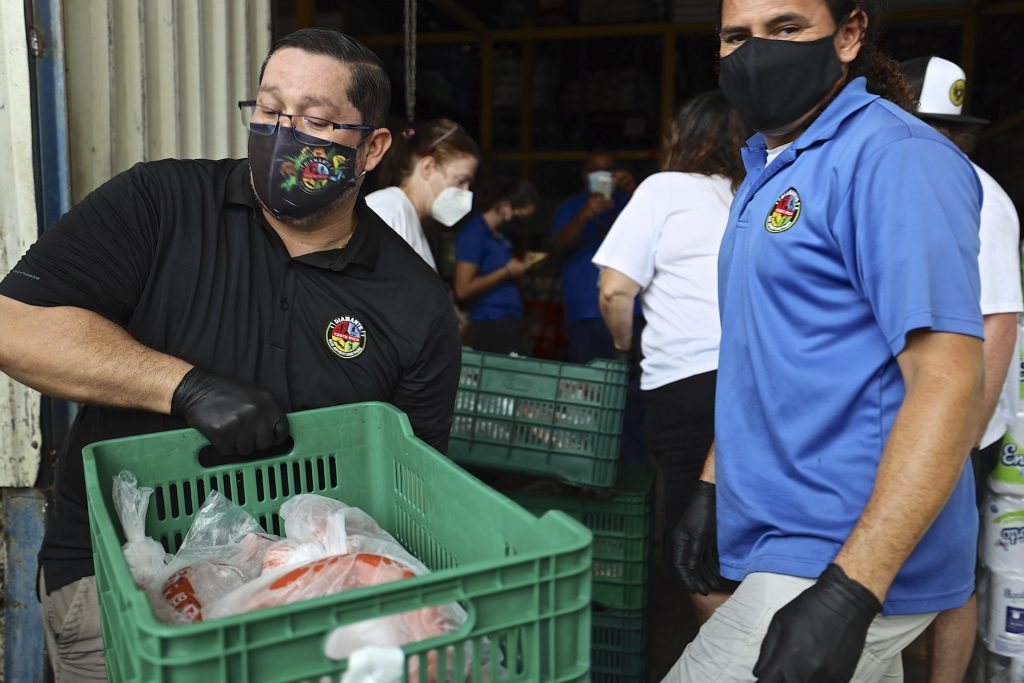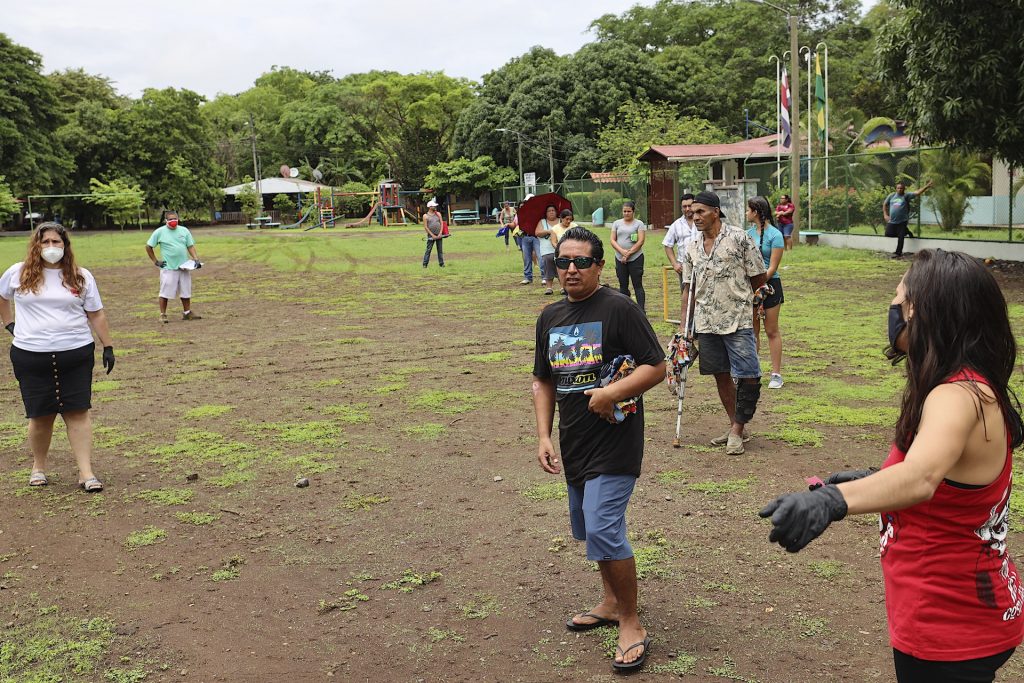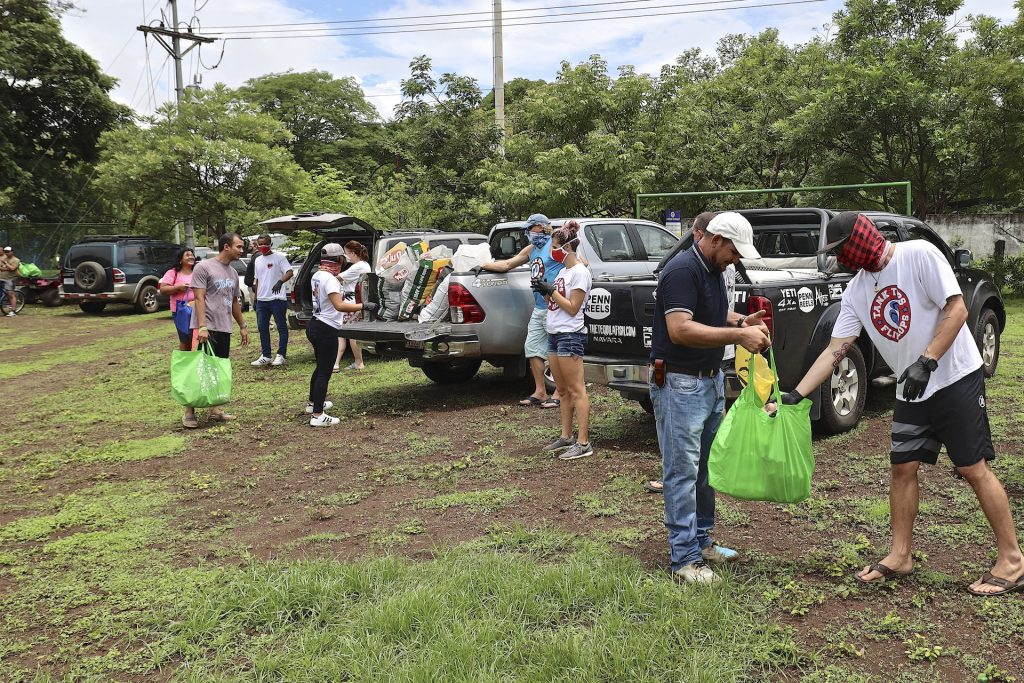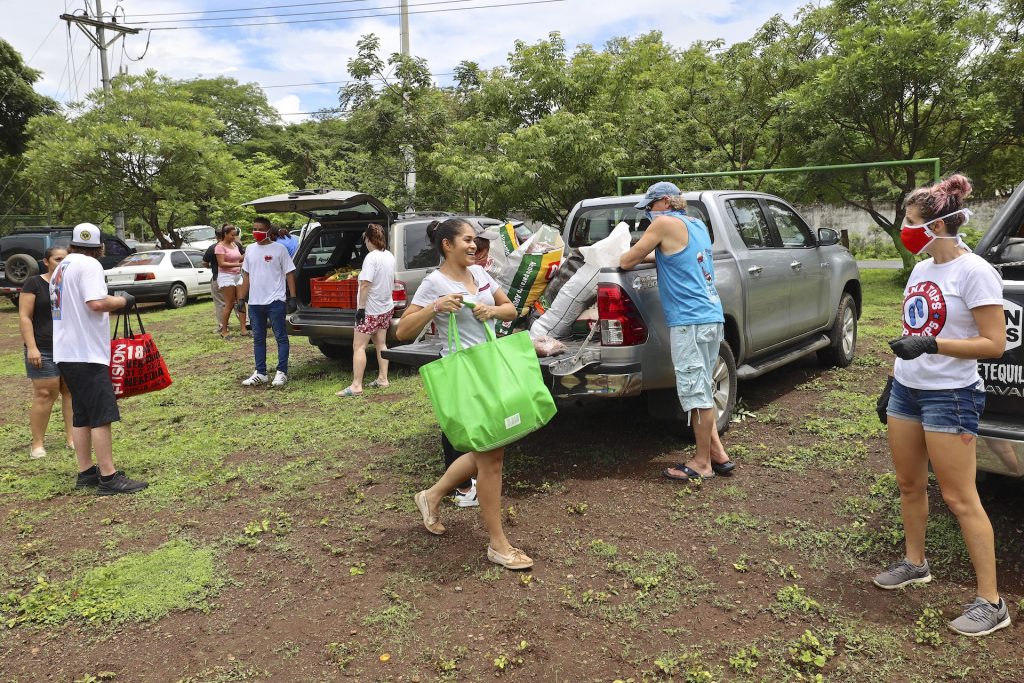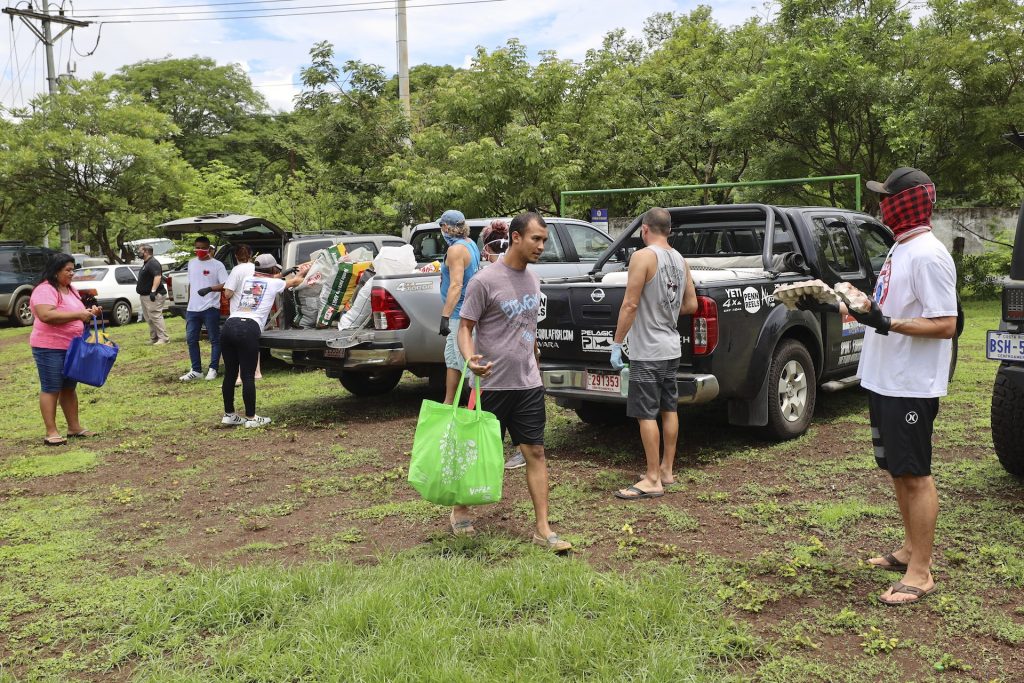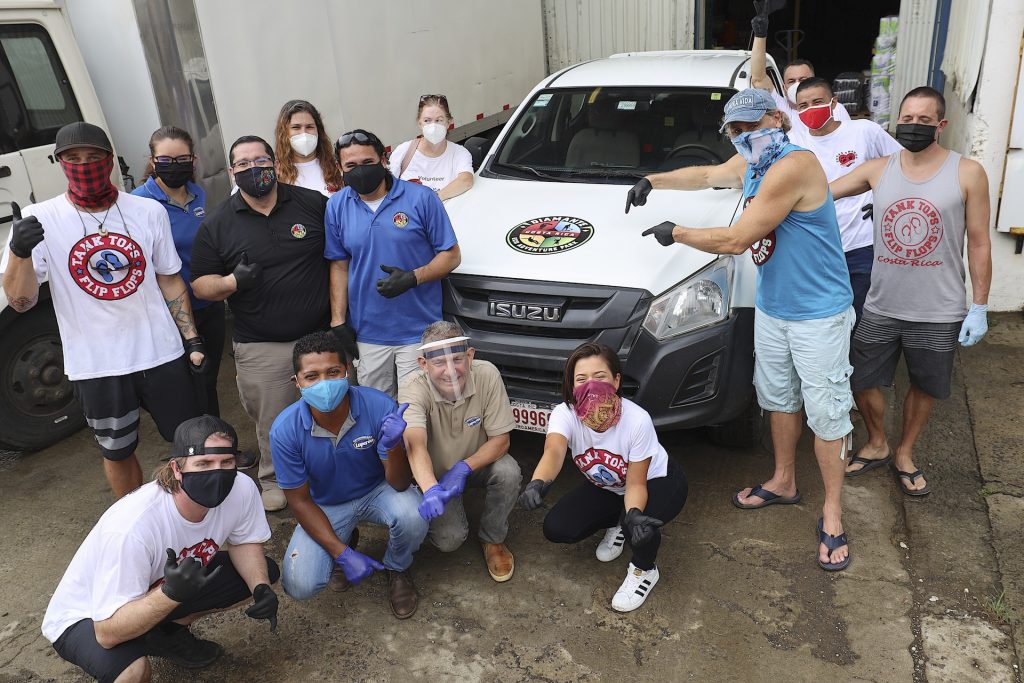 Tags: Charity Costa Rica, Costa Rica Tourism, Volunteering in Costa Rica