Why Consider Costa Rica Medical Tourism
Costa Rica Medical Tourism 
With great pleasure we present to you a Guest Blog post that talks about an issue near and dear to everyone's hearts…
THE HIGH COST OF MEDICAL CARE IN THE UNITED STATES!
As locals we know first hand that Costa Rica provides good and sometimes better health care than what is available in North America.  The cost of health care in Costa Rica is also significantly less than North America and Europe – sometimes up to 70% cheaper.
Why doesn't everyone come down to Costa Rica for Health Care then, you ask? 
The answer is – We Don't Know! 
Why you wouldn't want to get the same or better level of care for cheaper AND be able to convalesce on some of the nicest beaches and resort and hotel facilities in the entire world.
Obviously those of us lucky enough to live in Costa Rica already know how good we have it over our Northern Neighbors for cost and quality of health care.
Well our Guest blogger Kenneth Wilson, Ph.D and his company Medical Traveler Costa Rica have dedicated themselves to showing their clients that there is a better alternative to paying exorbitant health care bills.
Here is their story…
Welcome to Medical Traveler Costa Rica. We specialize in providing medical travel facilitation services to individuals looking for affordable, high-quality medical and dental care as well as medical travel programs for employers interested in optimizing healthcare benefits.
Medical Traveler Costa Rica was founded by a team of seasoned professionals with more than 60 years of combined experience in medicine and business. Our management team includes a Kenneth Wilson an experienced Ph.D. and Douglas Leland a Fortune 50 international business executive, complemented by a staff of experienced facilitation specialists. 
We bring together our unique and diverse knowledge in the service of our clients to find the highest quality healthcare services available from the most qualified physicians at the best possible prices.
Medical Tourism is one of the fastest growing industries worldwide.  According to a study by Deloite and Touche the annual growth rate for medical tourism is between 10-15% for the next 5 years.  Costa Rica medical tourism is booming, treating over 48,000 international patients a year.  Medical travel continues to play an important role in the health care industry and local economies.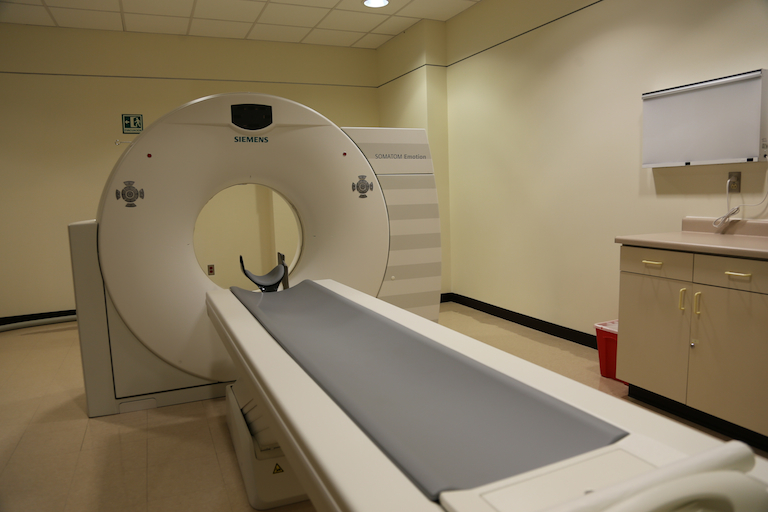 The primary driver behind this growth is simple. Significantly lower costs, combined with faster and easier access and an overall higher level of quality. The cost savings can be as high as 90%, and on average is between 50% to 70% depending on the medical procedure and the medical tourism destination. 
We are also seeing a shift in corporate benefit programs. U.S. employers, like PepsiCo, Lowes and Wal-Mart, "are modifying their benefit structure to incentivize their employees to seek the most effective care at their local airport, rather than their local hospital. The reasons include cost and better outcomes
What makes Costa Rica medical tourism stand out?
Quality Medical Care:  Costa Rica has invested heavily in healthcare over the past two decades, resulting in a large number of highly educated and experienced qualified physicians covering the complete spectrum of medical specialties and three JCI accredited hospitals.  Many people do not realize that Costa Rica ranks 36th on the World Health Organizations healthcare quality indices, ahead of the United States and 1st by a wide margin in Central America.
Affordable Prices:  Advancements in modern medicine are evolving rapidly and offer the promise of dramatically extending and improving the quality of our lives. Unfortunately the rising costs of medical care makes many life enhancing procedures prohibitively expensive. Costa Rica is helping address this need, offering medical services costing 50% to 70% less than the same procedure in North American hospital and putting life changing medical within the reach of more people. 
Location: Costs Rica has many advantages over other medical tourism destinations when it comes to fast and easy travel. No medical traveler looks forward to long trans-oceanic flights, onerous customs and immigration policies and long lines. The combination of readily available direct flights from major American travel hubs, simple customs and immigration policies means the majority of medical tourists can arrive at their destination within a few hours of travel without changing time zones and no customs and immigration hassles.
Spectacular Travel Destination:  And when it comes to the vacation part of your trip, Costa Rica stands well above the rest. Whether you're enjoying time with your family before the procedure or enjoying a relaxing recovery in one of our exotic locations, Costa Rica has everything you are looking for in a world class tourist destination. There's a good reason why the New York Times ranks Costa Rica as a top tourist destination for 2012 and why Costa Rica ranks #1 on the New Economic Forums Happy Planet Index. A temperate climate, beautiful flora and fauna, rich biodiversity, incredibly geography and a pristine coastline on the Pacific and Atlantic Oceans offer something amazing for everyone.
At Medical Traveler Costa Rica we understand that medical tourism is a life changing decision made more complicated and confusing by the volume of conflicting information available. This is a decision you no longer need to make alone. 
We provide comprehensive information on the complete range of dental, cosmetic, orthopedic, bariatric and ophthalmologic medical services available. Our knowledgeable Costa Rica Medical Tourism specialists will guide you through the process and answer all your questions. 
Our physicians are among the best in the country, board certified and equally experienced as their peers in the United States and Canada.  And we will work closely with you to find the best physician for you needs.
We will also assist you and your friends or family in booking a room in a peaceful recovery retreat, where your post-operative condition can be professionally monitored and special customized diets are available. 
We guarantee you will receive the finest care and attention before, during and after your visit.
Our goal is to make the process incredibly easy.
Contact
Tags: Costa Rica Health Care, Costa Rica Health Care Costs, Costa Rica Lifestyle