Everyone who has been Scuba diving in Playas del Coco,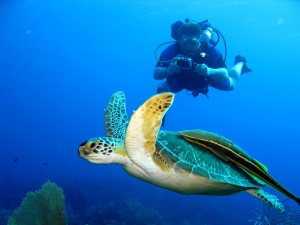 Costa Rica has their own story. 
Whether it is seeing the biggest sea turtle you have ever seen come out of a hidden canyon on the backside of the Bat Islands, coming upon a group of adolescent Humpback Whales with their mother calling in the distance out at Santa Elena Point, being engulfed by a huge school of fish only to have them instantly disappear upon the arrival of a pod of dolphins, diving with your first giant manta ray or whale shark or coming upon a friendly sea horse on one of the local dive sites…well, the list goes on.
They say once you come to this area you always come back – well they must be talking about the Divers.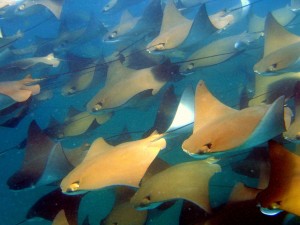 Sitting on the breadbasket of the Ocean, the Gulf of Papagayo is home to just about every warm water sea creature known.  This isn't the Caribbean baby this is the mighty Pacific Ocean.
Our guest Bloggers for this newsletter are Martin and Brenda van Gestel – The Owners of Rich Coast Diving in Playas del Coco, Guanacaste, Costa Rica.  Here's the inside scoop on scuba diving Costa Rica.