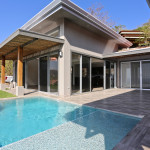 Are there Costa Rica Property Appraisals ?
Technically, there are appraisers in Costa Rica, but the reality is that they have no idea what they are doing, especially at the beach. Because there are very few mortgages given on Costa Rica property, and almost NONE to foreigners, there has never really been a need for an appraiser. The few that exist are mostly for farm land, where they comp everything on a square meter price, based on the last farm that sold. A Square meter price doesn't apply when you are dealing with the type of land we are, as the lots vary drastically from development to development. For instance, a ¼ acre lot down a dirt road, and not in a gated community, is worth substantially less than one that is located on a golf course. And a lot with a gorgeous volcano view, although the same size, has a higher value than one that doesn't. Put that lot on top of a mountain, looking at the ocean, inside a beautiful community and it has a tremendous more upside. Also many lots are located on a hill, where 75% of the total land size might be down the side of a cliff. So what is important is the size of the building pad, and the quality of the view, not necessarily the overall size of the lot. I have seen ¼ acre lots sell for 5 times what an acre lot sold for because the smaller lot had the "million dollar view."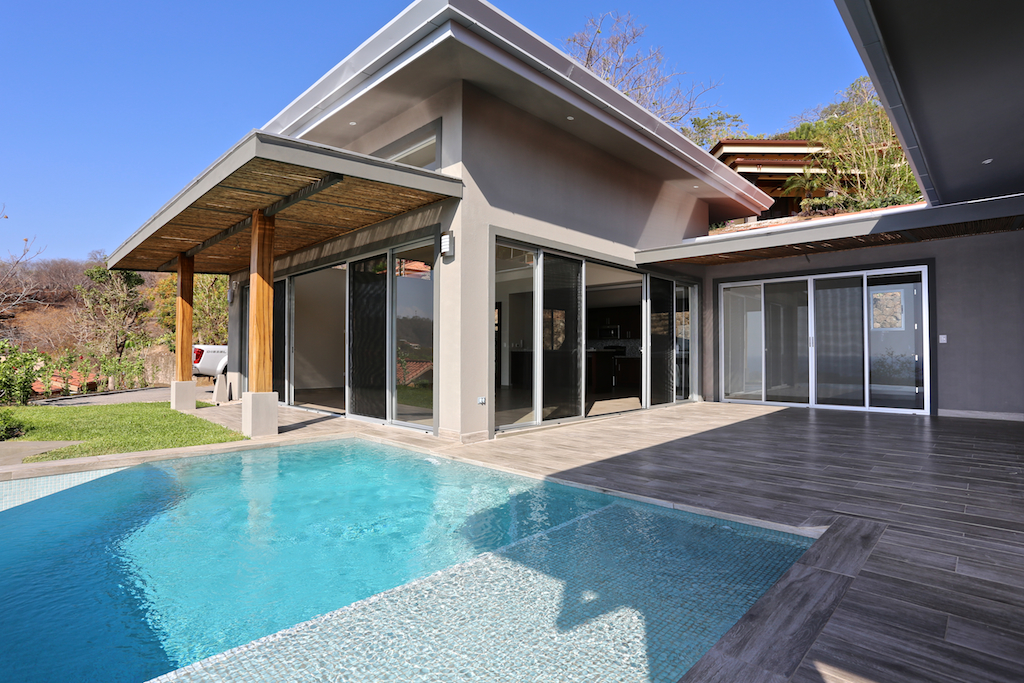 When it comes to houses it can be even more difficult to properly appraise it, as homes are built with many different finishes, nice bathrooms, fixtures, kitchens, furniture, pools and construction quality compared to others. And a newer home usually has more value than an older home as there might be maintenance issues that need to be addressed. On top of it, there is no formal MLS as I have mentioned in other blogs. So you cannot just click in an address and see what the house sold for down the street. And even if you knew, the homes are all completely different, each one unique and special. It is not like the USA where you have track home builders who cookie cut the same home over and over. Also, in certain areas of Costa Rica, property has a much higher value because the infrastructure is better, there are more amenities in the town, you are closer to the airport and hospitals, and there is more demand from buyers, as the market is hotter in those places. A 3000 square foot house in Laguna Beach California is worth 10 times what that same size house is worth in Bakersfield or Riverside and maybe 30 times what it is in Idaho or Kansas.
So how do you know you are getting a good deal when you are shopping for your little piece of paradise? Good question. This is why it is imperative that you work with a professional full time real estate agent. Make sure the agent is a legal resident of Costa Rica and a licensed agent with CRGAR (Costa Rica Guanacaste Association of Realtors.)  Ask for referrals and references, as we know the market better than anyone. Personally, I can tell you about almost every single Costa Rica property in the area. Who built it, when it was built, how long it was on the market, who owned it, what it has sold for and if there were ever any issues that might be hidden now.
Since there are no appraisers, we as agents get asked to do this when it is needed; for Self Directed IRAs, income tax filings, family trusts etc and unfortunately when there are deaths and divorces. So how am I able to comp a property then, you ask? Here is how.
If it is a condo, where there are others exactly or very similar it is easy. We know the market; we know what has sold and what is on the market now, so we can compare it too similar units with similar finishings and furniture.
Same thing with a piece of dirt or a lot. We can see what another lot, with the same view and location has sold for, and informs you if the property you are looking at is priced correctly.
Houses are a little more complicated and this is where we really come in to play. I tell my clients all the time, that the way to know if you are getting a good deal on a house is to figure out the replacement value. We determine what the price of the lot would be. We have a very good feel for what new construction costs, as we are involved in many construction projects in the area. So if you can buy a house that is finished, for less than a new one then you are getting a good deal. We have to factor in what repairs need to be made, and if new furniture or appliances need to be purchased. And we can find out if there are any maintenance issues with a good inspection by a reputable contractor.
If it is a brand new spec house, then most buyers are willing to pay the same price or even a little more, as it saves them the 12-18 months it takes to design and construct a home to completion. If a brand new house is complete and being sold for 350k most people will buy it, over building it to save $15-20k. You can start enjoying your second home right away, and many times make that in rental income in the time the house would have taken to be built. Remember though, the most important point is that you get the house that YOU WANT. This is your dream home, your Pura Vida, your little piece of paradise. You have worked your entire life to finally get to this point. Don't lose it over a couple of dollars. Don't buy one Costa Rica property over the other just because it might be a little better deal. In the end, negotiate the best price you can for the home you want, and then buy it and start living your life. It is too short already.
Trust me, after a year of sitting in your pool, relaxing and drinking a cocktail, you won't care any more about those couple extra bucks.
COME ON DOWN BABY!