Looking for Business Ideas? Costa Rica has Endless Opportunties
If you're looking for business ideas Costa Rica has much to offer. What kind of business opportunities exist?
Although many of my clients are retirees who come here to enjoy their twilight years, the dynamics of our community is changing. Younger people are relocating to paradise.  Some in their 20s and 30s, who have that entrepreneurial bug, are opening businesses and bringing their children along as well and putting them into private bilingual schools. They see the opportunities that exist here and want to capitalize, especially as it is getting harder and harder to succeed in North America, with all of the rules, regulations, taxes and competition. Also, many people who contact me are in their 40s and 50s. They are not mentally or financially ready to retire yet, and want to reinvent themselves. They are tired of their previous careers and want to enjoy a better lifestyle, while redefining their lives.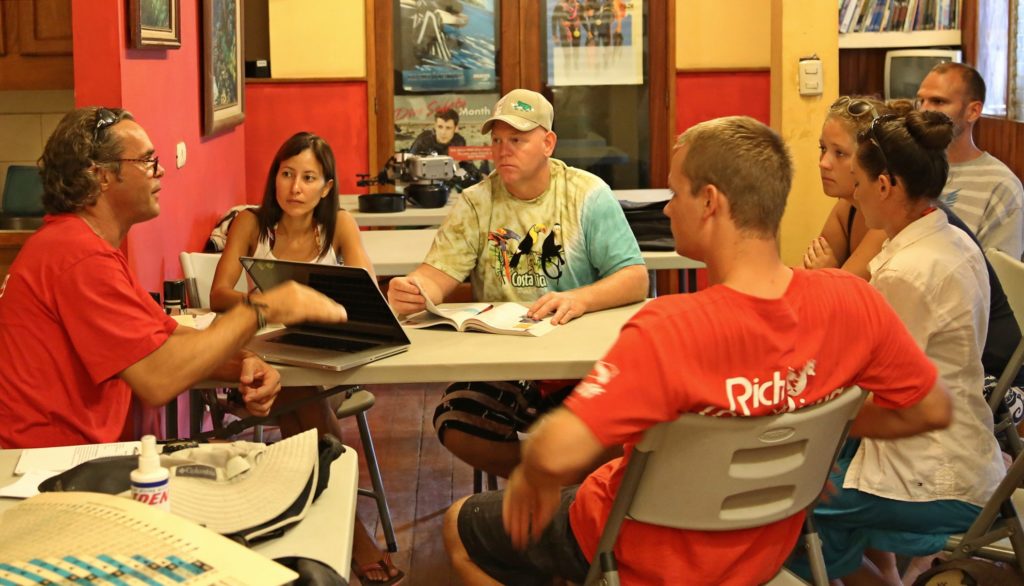 Costa Rica Business opportunities are endless really. We have a big advantage, as we already know what works. We have lived in North America, and seen every type of business imaginable. So you don't have to INVENT something new, just take the model and apply it here in Costa Rica. It is almost like having a time machine. We know what types of businesses succeed, we know what works; we just need to fill in the blanks.
There are the obvious businesses that already exist, and there is plenty of room for more competition. Real estate, construction, restaurant /bars, tourism and hotels, just to name a few; along with spas, gyms and property management are growing and booming enterprises. Water sports, golf cart, scooter and bicycle rentals, are always going to be in need; along with contractor services and home repairs, furniture and landscaping, as the full time residents just keep coming and coming. We are lacking in retail and quality shopping as well.
There are many businesses for sale; check with your realtor. But there are also dozens of needed services that you can start, for a lot less money than you would need in the USA or Canada.
Remember, in order to legally develop your business ideas Costa Rica requires you to be a legal resident. The easiest way to obtain residency is with the Investor status, but the renter status can also obtain you residency, using the monthly overhead of your new business. Talk to an immigration expert for more information.
—> How to get your residency in Costa Rica
—> What are the benefits of Costa Rican Residency
Here is my advice. Come to paradise and check it out. As you drive around the area, think to yourself; what is missing? If you can imagine it, we probably need it. There is your business idea and your future.
Below are some ideas for Costa Rica Business Opportunities that we have come up with, and I am happy to share them with you here:
Healthy Fast Food/Salad Bar
Food delivery service
Beach Front Bar & Restaurant with Air Conditioning
Smoked Meat Delicatessen/Butcher
REAL French bakery and pastry.
Traveling food truck
Beach Club in Coco open to public with Adults only section.
Home Inspection Company that only does inspections.
Repair, Maintenance and Remodel company
Pet sitting service
Property staging company
Shopping service
Official translator that is fluent in both English and Spanish.
Appliance repair
A/C repair
Boat Mechanic
Senior care giver (in Home)
Wedding planner
Online based businesses: App Development, Online contract work where companies allow you to work from home, Specialized Call Centers, SEO and Web Design
Plumbers
Chiropractor
Picture frame business
Home security systems, installation, maintenance
Electrician
Landscaping company
Car mechanic
Home Audio Theatre installation
Large Photo Copy service (for architectural plans)
Fabric and Crafts Store
Office Supply Store with good selection
Golf cart rentals and repairs
Higher quality Jewelry Store.
Bicycle and scooter rentals, kayaks, beach stuff, etc. that deliver them to your vacation rental prior to your arrival and then pick them up after you leave.
Garden and Home Center with reasonable priced items to outfit your home or condo.
Car detailing and waxing
Exterior window washing especially for 2 and 3 story homes and condos
Maid and Cleaning service with staff that can be hired for individual jobs. Fully Insured.
Bicycle guided tours for MTB & Road
Sporting Goods Store.
Clay Tennis courts
Professional Laundry Service with pick up and drop off service for Businesses. And Dry cleaning.
KINKOS type Service that does business cards, fax, internet, printing, etc.
Come on down baby, see you soon.
Tags: Investing in Costa Rica, Life in Costa Rica, Working In Costa Rica