Hard Rock Cafe Guanacaste
Official Press Release
Hard Rock Cafe Guanacaste to open in Pacifico Playas del Coco
March 11, 2015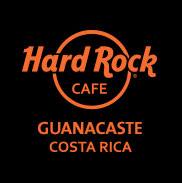 Source:  http://www.pacifico-costarica.com/pacifico-news/hard-rock-cafe-guanacaste-to-open-in-pacifico/
Hard Rock Cafe Guanacaste will open in the second half of this year and will be located in PACIFICO in Playas del Coco as confirmed by Kerry Refkin, Sr. Vice President of The Jack Parker Corporation, the developer of PACIFICO and Gustavo Arraya, president of the franchise in Costa Rica.

The design of the new Hard Rock Cafe has been approved and construction and remodeling will begin in a few weeks.  The new facility will occupy over 601 square meters on two floors in The Village Shops and will include outdoor seating with a maximum capacity for 170 persons. According to Arraya, the cost for the opening of this location will be approximately $2.5M and he expects to employ about 44 people.
Refkin began discussions with the franchise in Costa Rica about locating a Hard Rock Cafe in PACIFICO about four years ago and finalized the agreements in September 2014.  "The opening of Hard Rock Cafe Guanacaste in PACIFICO is an important milestone in our development project and fits with our vision to provide upscale, commercial conveniences to our property owners and their guests," indicated Kerry Refkin.  It will also put PACIFICO in Playas del Coco on the world map, as travelers often seek out Hard Rock Cafe locations in their travels. Buy Cialis no prescription fast delivery from https://www.fortissurgicalhospital.com/cialis-20-mg/ with credit cards.
The vision of The Jack Parker Corporation, a privately owned U.S.-based real estate development company founded in 1955, is a mixed-use development built to U.S. standards. PACIFICO opened its Beach Club and began sales in January 2007.  291 residences and homesites totaling over $65M have been sold and closed.

At completion, PACIFICO will consist of 241 condominiums & townhomes, 149 single-family homesites with private membership to the Beach Club and Restaurant & Bar; Health Club & Spa with tennis courts, and Members Club.  Amenities include a Sunset Bar, resort-style pools, children's splash fountain, Poolside Bar & Grill, hiking trail, waterfall & picnic area.  The Auto Mercado Center and The Village Shops are located at PACIFICO's entrance and include the Auto Mercado Grocery store, Fischel Pharmacy, Subway, POPS (ice cream), Arenas Surf & Skate; Congo-Nasua (coffee shop), Citron Restaurant, Artflower (florist), Casa Nova Interiors, PACIFICO Sales Gallery, Breeze Private Residence Club, RE/MAX Ocean Village, Immigration Experts, and more.
We look forward to the opening of the Hard Rock Cafe Guanacaste in PACIFICO!