Costa Rica Party Celebrates Michael Simons 10th Anniversary
Michael Simons 10th Anniversary Costa Rica Party took place as always the first Sunday in December.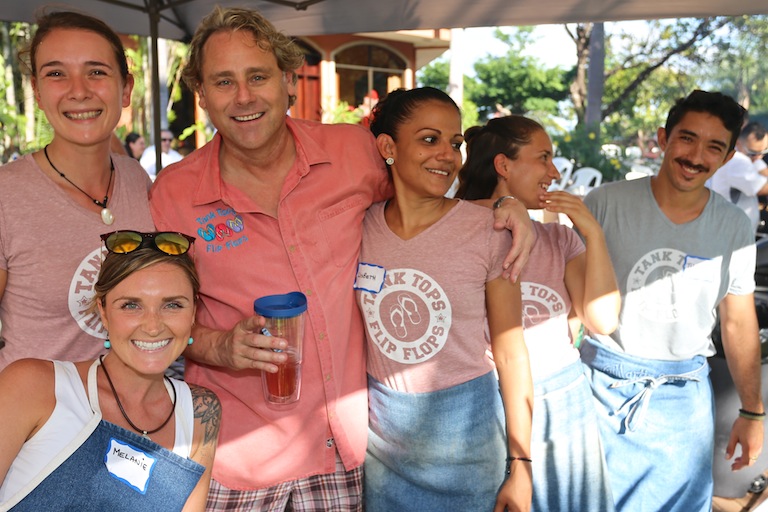 One Day or Day One (Mike's Big Bash 10th Anniversary)
"One day we are going to move to Costa Rica."
I cannot begin to tell you how many times I have heard that in my life. Yet so many people continue to procrastinate. I know that in their hearts, they really want to make it happen. Maybe they are scared, maybe they just don't know how to pull it off, maybe they really don't have the money, who knows; but they continue to find every excuse in the book to keep putting it off.
"Work needs me for just a couple more years; we need just a little bit more time; we are almost there Mike; don't give up on us!"
I have a lot of faults that is for sure. If you made a list and rolled it up, it would look like one of those Biblical scrolls. But I can honestly say that procrastination is not one of them. I have ALWAYS done exactly what I said I was going to do. I set a goal, and I set a date, and I arrived in Costa Rica EXACTLY when I said I would come. As NIKE says; JUST DO IT!
The excuse that always cracks me up is when they tell me how their kids are in college and they still need their parents. I think back to when I was graduating high school. My parents couldn't WAIT for me to get out of the house and I couldn't leave soon enough. They would drop hints every time they would see me.
"Let us know if you need any help packing honey."
They would cut out ads from the newspaper and leave them on my bed.
"First month's rent FREE at this adorable new apartment complex."
"This weekend only, 20% off all U-HAUL rentals."
"Buy a mattress; get the box springs HALF OFF."
Seriously people; what are you waiting for?
I have to come to San Jose every now and then for business. I was recently in Escazu, standing on the terrace, looking out at the city lights below. Way up on the mountain behind me was this spot light, beaming down on the city. There were flashing red and blue strobes too, like a disco, and I wondered what it could be. I Google RESTAURANTS NEAR ME, and started to play with the interactive map. I realized that it had to be this one particular place, all by itself, at the top of the hill. I called a Taxi and off I went.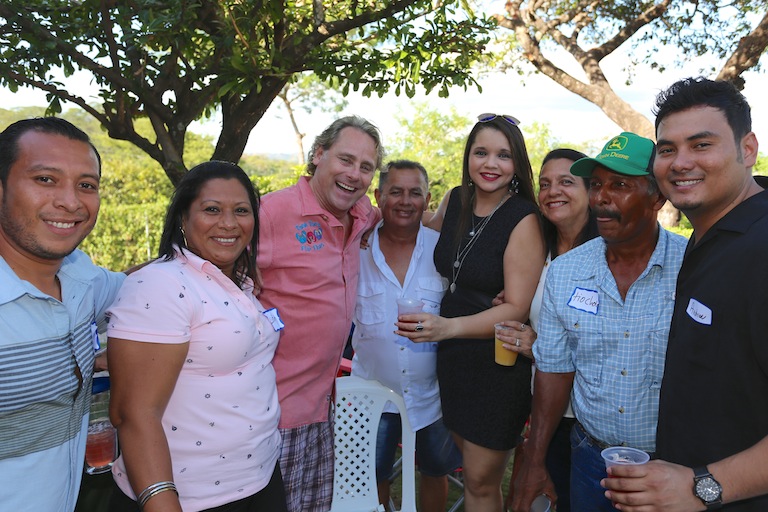 I felt sorry for this little red Nissan, as it struggled in first gear to get up the incline. We went up and up and up, and just when you didn't think you could go any higher, there was another road heading; you guessed it, UP. Finally, when we about as high as you can possibly be, we arrived.
 MIRADOR TIQUICIA RESTAURANTE.
https://www.facebook.com/tiquiciamirador/
This place has been here forever, yet for some reason, as many times as I have come to the city, I never heard about it. Wow! Was this place AWESOME. The perspective from this restaurant is probably the greatest city view I have EVER seen, anywhere in my life. You could see MILLIONS of lights below, and what felt like hundreds of miles, as the entire Central Valley was spread out in front of you. The restaurant has dozens of these OLD photos of famous events and times in Costa Rica. One of the first promotional posters, proclaiming Costa Rica to be "The Land of Eternal Spring" caught my eye; it was over 100 years old.  The Maître D' gave me a small tour; he was a wealth of information. Costa Rica has personally welcomed 3 dignitaries, the Pope being the most recent, just earlier this year. In the 1960's John F. Kennedy toured this magnificent paradise, and there are actually schools named after him. There was a photo of him in an old car, driving down the road waving. But there was one picture, you could barely make out, it was so old, of a plane, flying over a hoard of Model A Fords. It was Charles Lindbergh as he was landing in Costa Rica, on his Central American tour. He was promoting Air Mail Service, in his Spirit of St. Louis, delivering over 3000 pieces of special souvenir mail. How cool would it be, to have one of those in your collection?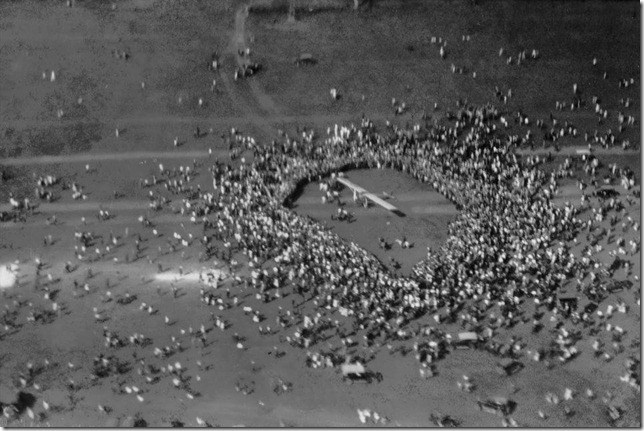 I grabbed a seat on the balcony, ordered a Pilsen, and soaked up the scenery. As always tends to happen, when you are absorbed in a sight, your mind wanders as it fills with great memories. It was 13 years ago this exact week that Millie Dolores came into my life, on another trip to Escazu. She has been a joy I could never have imagined and I don't know how I would have made it without her. I reflected on my journey, and how I arrived at this magical place, and I thought of all of the acquaintances I have made, thanks to this incredible business I am in, and the lifelong relationships that have been formed. Friendships have always been very important to me, and I have tried hard to keep my end of the bargain. That is actually how my big parties began; as I threw them as a way to bond those ties, as I have been throwing them long before I ever came to Costa Rica.
My first huge bash was in 1993, but it wasn't a Costa Rica party. I was 28 years old and living in San Antonio Texas. I had this great house, on top of a hill, overlooking the city. My yard backed up to a National Park, so it FELT like I owned 10,000 acres. There were only 4 other houses in the Cul de sac, and my neighbors were your traditional Yuppies: Young Urban Professionals; Doctor; Dentist; Engineer; and believe it or not, an IRS agent.
If you remember from my other stories, I owned a car stereo company called Stereos 4 Less, and my employees were all the Black Sheep of Society. They were long haired, and tattooed; rode Harley's and fast cars; we were Motley looking Crew. I was doing quite well for myself, and had all the toys to show for it; Fast Boat, Big Bike and multiple cars in the driveway; and young hot women would come and go at all hours of the day. So I guess it wasn't that surprising that the government agent had a hair out of place over it, and I guess we rubbed him the wrong way, and he just assumed I must be doing something illegal for my money. So he ordered an audit.
After months of paperwork, and hundreds of wasted hours, I was cleared. I was not a drug dealer, just a stereo guy, who actually paid all his taxes, and now I had to find a way to return the favor.
Time to throw a party!!!!!!!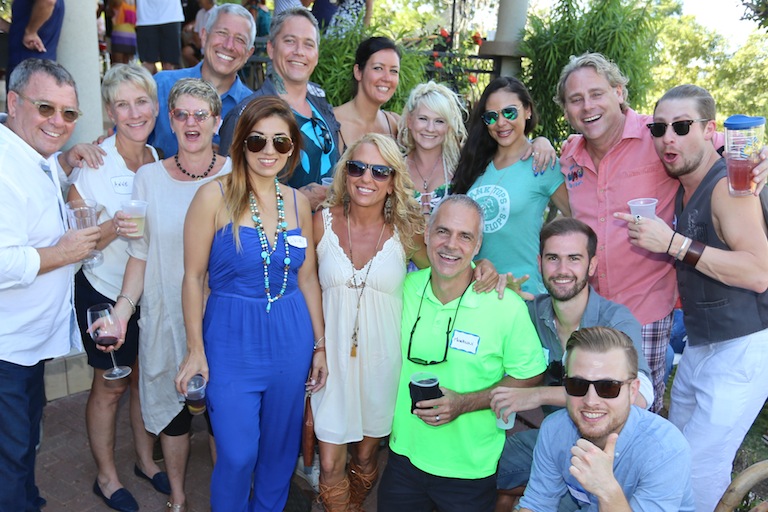 And believe it or not, THAT IS HOW IT STARTED. It was a little more out of control than the ones I throw now, but the concept was still the same. It is a way for me to thank all of my friends, clients and colleagues and reinforce the great relationships that we have. I invited all of my neighbors, and even his wife showed up, but he was too embarrassed to come. It still goes down as one of the greatest parties of all time, and my friends still brag about it. It wasn't until I built Casa Pila that I had a property big enough to do it again, and the one this year was epic. It was the 10th Anniversary of the Michael Simons Big Bash, and over 600 of my closest friends attended. There was live music, and a never ending Open Bar, and some of the most amazing food Costa Rica has to offer. But I am most proud of the generosity, so many of my neighbors have shown, for so many less fortunate than us.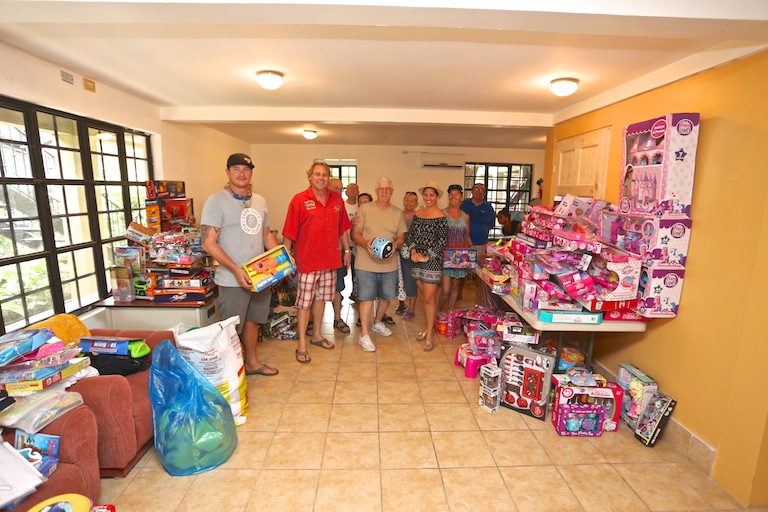 The bash was much more than a Costa Rica party.  We collected hundreds of gifts for the TOYS FOR TOTS drive sponsored by the Veterans Association here in town; it took SEVEN SUVs to haul them all away. I also sold my very first batch of TANK TOPS FLIP FLOPS Designer T-shirts and all the profits went to support 2 Christmas parties; One for the kids of Coco, affected by the flooding; and the other for Children with Special Needs. There are still a couple left, they will be collector items. So if you are interested in getting one before they are gone, get a hold of me quickly.
THANK YOU TO EVERYONE WHO CONTRIBUTED. YOUR HUGE HEARTS ARE GREATLY APPRECIATED.
The best part of these events is seeing all the newest members of our community who had the desire and the guts, to move to our little community, and the new bonds they have formed. Welcome to paradise! It is time now for you to start your own journey and story, and share it with others.
"Day One. We have moved to Costa Rica. It is INCREDIBLE!
We are never going home."
Check out the video of this year's Michael Simons Costa Rica party.
Pura Vida
See you soon
Come on down baby!!!
Michael
Tank Tops Flip Flops Newsletter edition no. 110
Tags: Charity Costa Rica, Costa Rica Lifestyle, Life in Costa Rica