Costa Rica Mail–How does it work?
Costa Rica mail–how does it work?
Is there postal service in Costa Rica?  Of course.  And believe it or not, the Costa Rica mail system is actually pretty good, considering everything. If you dropped a post card in the mail box here, it would take about 10 days to get back to the USA and then same thing if someone mailed you a letter from home. But ask yourself this; what do you really expect to get in the mail? There are no bills delivered by mail here, everything is on line banking and I seriously doubt you want your JC PENNEY catalogue sent all the way to paradise, especially since receiving packages is a little more difficult (I will cover that in a moment.)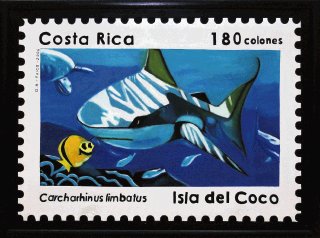 Delivering Costa Rica mail is a bit different because there are no physical addresses here. Everything is a direction (100 meters south of the church, 50 meters west, blue house on right). But we do have zip codes.
If you live in a subdivision it is much easier. For instance: Monte Paraiso house 19, Playa Hermosa Guanacaste, Costa Rica 50503.
So most people, if they are really expecting mail, get a PO Box at the local Post Office.
UPS, DHL and FedEx also deliver here if you have important documents you need sent or received.
Packages are a little more difficult. Anything over a couple pounds has to clear customs, and this can sometimes be a daunting task. If you are sending anything of value, then there is a duty that must be paid. So that means, you might have to drive to San Jose Customs office, pay $30 to get the package to clear customs. That is a lot of time and work just to have some Victoria Secret Negligees delivered. Besides, you look better naked!  Recently a client sent me some Kansas City BBQ sauce as a gift. Unfortunately this is considered a food item and without a health permit, it wouldn't clear. So you can be assured they are cooking some good Ribs at the Puntarenas Dock right now LOL.
But many people are shopaholics and just can't go without on line shopping. Here are my 4 best options for you.
There are mail carrier services here who act as an intermediary. They give you an address in Miami where you can send your goodies. Then once a month they bring everyone's stuff down in one big lump and you just pay a few extra bucks for the service. This is a great deal.
Get an address in your home country. Many people still keep a house back in the USA or Canada so obviously you can send your stuff to your home. Or they have it sent to a friend or family member's home. Lots of my clients open a PAK MAIL or MAILBOXES ETC address in their home city. This allows them to still have a physical address, for credit cards, taxes and driver licenses. Then when you go back for a visit you can bring it with you on your return trip.
Ask friends to Mule your stuff down for you. We do this all the time. Every time someone goes home, or has a friend coming to visit, they ask everyone if there is something they need. Then that person just puts it in their suitcase and brings it down with them. Then when you go home to visit the kids, you return the favor to your friends. This usually turns out to be the easiest and most economical way to get your CDs, DVDs or clothes etc. brought down to paradise.
Shop with Amazon. You need a physical location or PO Box here in the area, to receive your packages, but Amazon DOES DELIVER to Costa Rica. But you need to understand, that some things will have a duty on them, and of course shipping charges can be higher than normal. So before you check out, see what the final total is to deliver it to your house, and then you can decide. If the shipping or taxes are too high, then use one of the first 3 options.

Truthfully though, there is almost nothing that you can't find now in Costa Rica. Worst case scenario, you have to go to San Jose once every few months. You make a list of the things you can't find in Guanacaste.  Then you go for the weekend to the city. See a show, catch a movie, eat in some nice restaurants, do your shopping and load your car up and truck it back to the beach. So when all is said and done, you won't need the Costa Rica mail service very often.  
But really; ask yourself this. How important is some of this junk anyway? Most of us are trying to downsize our lives, and get rid of all the clutter we have accumulated in our lifetimes, and spend more time enjoying paradise and the peace and quiet of Beach Living.
PURA VIDA.
COME ON DOWN BABY!