How to Sell your Costa Rica home
What can I do to help sell my Costa Rica home?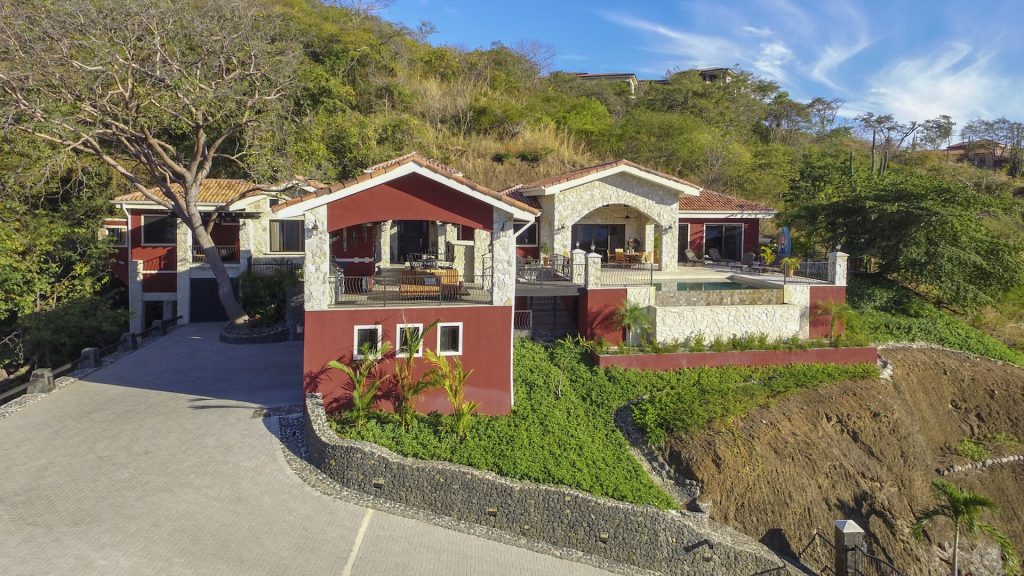 So, you have decided to sell your home in Costa Rica. Here are some tips to help it sell fast.
Remember, first impressions are the most important, so you want your house looking as good as possible. I had a client who said it best. 'I do everything I can to help my agent sell my house. I want it SOLD–that is why I am listing it for sale. So, I get everything in tip top shape." You want the buyers to be excited about your house when they come in, so have everything looking clean and fresh.
Remove all the clutter. Get rid of it. This will also make the house look bigger. Nothing turns a buyer off more than seeing all your personal junk piled up in the corners.
Repaint the house. A fresh coat of paint will do wonders to giving the house the appearance that it has been well maintained. Clean all the floors; fix the cracked tiles; re-grout the pool and outside areas.
Have the yard manicured regularly and remove all the dead leaves, trees etc.
Have the house professionally cleaned and KEEP IT CLEAN. A dirty house is a huge turn off.
Hire a professional home inspector. Remember, the buyer is going to have it done as well. It is best for you to know ahead of time what your issues are. Many of these issues are minor, and you should have them all repaired prior to listing the house. This way you get a perfect inspection report from the buyer's guy.
Another key to selling your Costa Rica home is staging.  When there is a showing, have the furniture looking great, fresh flowers on the table, candles lit and smelling good. Turn on the AC so that the house is nice and cool. Nothing sends buyers running out the door faster than a 110-degree house. I love dogs, I have 9 of them. But many people don't. So, take your dogs and cats away when there is a showing. Make the beds, do the dishes, pick up your stuff; this is so obvious, yet I cannot begin to tell you how many times I have walked into a messy house. One client of mine always left freshly baked cookies on the counter. Another always left cold beer in the refrigerator. Which houses do you think the agents went to the most?
Most importantly, pick the right agent to list it, and price the home aggressively. Ask for references and testimonials of your agent. Find out how they are going to be marketing your house and where they are going to be advertising it. There is no MLS in Costa Rica. So, you need to have an agent / company that has the most exposure possible. SEO ranking on the internet; signage; office locations; multiple agents; these are all added bonuses that will help sell your house. A one man or one woman show, with one tiny website and a small office, does not probably have the exposure you need to get the house sold in a Latin American country.
Listen to your agent's advice on pricing. If your house is the nicest of its kind and the best priced, it will sell faster than the others. When a client tells me "lets just put it up at a higher price and see what happens" I can already tell you what will happen. NOTHING. It will sit for a year, with very few showings, and no offers. Then the other agents in town will lose interest in the house, it will become stagnant and gain a reputation that will hurt your ability to sell. "Oh that house? It has been on the market forever. You don't want that house."
You have to ask yourself a question. Do you want to SELL your house, or have a FOR SALE sign in your yard for a year?
I recently took a new listing. The gentleman asked me what he could do. I told him all the items above. Here is what he did.
He had the house inspected and fixed everything on the list. He had it completely repainted and all cosmetic issues replaced. He had the yard professionally cleaned and the pool retiled. He bought new appliances, new Air Conditioners and new hot water heaters. He steam-cleaned all the furniture and had the home staged. Most important, he priced it TO SELL. It was 10% lower than any competing home in that price range and nicer than all of them.
I sold it in 13 days.
Do what we tell you, and you will sell your Costa Rica home.
Good luck.
Tags: Costa Rica Real Estate, Investing in Costa Rica, Playa Hermosa Real Estate